I had no idea about nursing bras when I first got pregnant. There were so many types of bras in different styles that I got overwhelmed rapidly.
So what did I do? I went for what looked good. First, I bought a lacy nursing bralette, then I bought a flexi-wired structured cup nursing bra.
Both were so wrong for a new mom.
Making a decision on the right nursing bra for you can be overwhelming with all the choices out there. You need a functional, comfortable and great-looking nursing bra but how do you find the perfect one?
This guide breaks it down for you in a simple way.
Let's dive right in:
Start with your when
Before you even touch your keyboard to google 'best nursing bras', be clear about when you will be wearing your nursing bra. This is the single most important question to ask to avoid buying the wrong nursing bra.
There really isn't a one-size-fits-all nursing bra no matter what all the 'best nursing bras' articles say. I'll go through the various phases and activities in a new mom's life and highlight the best nursing bras to choose.
Nursing bra for hospital
When you are in the hospital for your delivery, you want to feel comfortable so make sure your nursing bra doesn't irritate you.
When choosing your hospital nursing bra, make sure it is:
Wireless
Seamless
Made of soft, stretchy material
Easy to put on
Easy to breastfeed in
This is one of the best nursing bras to bring with you to hospital:
This Cake Nursing Sleep Bra is made of cooling bamboo rayon. It is wireless and has a racerback design to stop the shoulder straps from falling off. Simply pull the the flaps aside to breastfeed.
If you're thinking it's a waste of money to buy a nursing bra just for the few days in hospital, fear not. You can continue wearing your hospital bra as a sleep bra throughout your breastfeeding journey and beyond. Yes, it's that comfy you'll want to.
Check out: Do I need a nursing bra for the hospital?
If you're in the first 4 weeks post-partum
The first 4-6 weeks of being a new mom is filled with joy but is also the most difficult time of your new mom-life. On top of breastfeeding difficulties, you'll also have to deal with engorged breasts, painful delivery wounds and sleepless nights.
You can wear the sleep bra you brought to hospital but you'll probably need something with more support for your every-day activities.
When choosing nursing bras for this phase of your mom-life, make sure they are:
Wireless
Seamless
Unstructured (soft cup)
Made of soft, stretchy fabric
Easy to breastfeed in
Have good support
Machine-washable
This is one of the best nursing bras for new moms:
The Parent Approved Award winner Simply Sublime Nursing Bra is soft and stretchy. The bra has cups that mold to your breasts and expands with breast engorgement. It also comes with removable cup paddings to protect against nipple show-through and milk-leaks.
Nursing bra for sleep
You are not going to get much sleep initially but whatever little shut eye you do get, you want to be as comfy as possible. Some moms sleep without a bra but a sleep bra comes in handy when you're leaking milk or need some breast support in bed.
Other options include crop tops, nursing camis with built-in shelf bras, nursing tanks and nursing sleepwear like the sexy Kindred Bravely Lucille Nursing Nightgown. Read my article on great alternatives to nursing bras for more details.
Make sure your nursing sleep bra:
designed for sleep – sleep bras have less support because you don't need it while you're asleep but is a lot more comfortable than a regular nursing bra.
has the right fit – unfortunately most sleep bras are pull-ons and don't have adjustable shoulder straps and back bands. Make sure it fits just right before the return window is up.
has pockets for breast pads.
Is not cut too low so your breasts won't fall out when you sleep on your side
This is another favorite sleep bra:
For organic cotton lovers, the KB Organic Cotton Nursing Sleep Bra is made of 90% organic cotton and 10% spandex so you get the softest possible fabric with great stretch. Plus, it has longer straps to fit comfortably around larger breasts.
Kindred Bravely Organic Cotton Sleep Bra
Check out more sleep bra reviews here.
An everyday nursing bra (4-8 weeks post-partum and beyond)
From about the 6 weeks post-partum, your milk production stabilizes and your breasts stops fluctuating as much.
You'll also slowly be returning to 'normal' activities and will be spending more time out and about.
At this stage, an everyday nursing bra that you can wear at home and out should have these features:
Wide under-bust band, thick shoulder straps, reinforced side panels etc for good support.
Non-fiddly clips so you can breastfeed easily, especially in public
Padded – to protect from milk-leaks and nipple show-through
Structured cups to give you a good silhouette under tops
Wireless but you can wear a flexi-wired nursing bra if you need more support
The Tutti Frutti Nursing Bra is one of my personal favorites. The racer-back design, adjustable straps and wide under-bust band all work together to provide great support without the need for wires. It has a plunge neckline, a touch of lace, and the memory foam contour cups has a push-up effect for cleavage. I'm done with breastfeeding and I'm still wearing this bra!
Tutti Frutti Nursing Bra
This isn't the only good wireless everyday bra. Check out more wireless nursing bra reviews here.

If you have large breasts or prefer the boob support that only an underwire can give, this is a great flexi-wired nursing bra:
The Croissant Nursing Bra is as its name suggests – buttery-soft. It has lightly-contoured cups for shape and lift without being bulky. You can also buy matching briefs to suit.
Check out more flexi-wired nursing bras that don't cause clogged ducts.
Further reading:How to choose a good everyday nursing bra
Nursing bra for work
Going back to work can be emotional and stressful. You will be dealing with a lot of things at once: Separation anxiety, getting your brain to work again, finding the time and privacy to pump at work, and getting bub used to the bottle (no easy feat).
Assuming you want to continue breastfeeding your baby, these nursing bra features are must-haves for work:
Ability to pump hands-free – there are many nursing bras that double up as pumping bras
Padded – the last thing you want is your boss seeing a milk map on your shirt.
Wireless – you might think you're ready for a flexi-wire bra but if you don't pump on time, you'll get engorged breasts. An underwired bra will not only be painful but will increase your risk of clogged ducts and mastitis.
This is one of my favorite back-to-work nursing and pumping bras:
Momcozy Pumping Bra
If you're looking for a more 'respectable' bra for work, The Momcozy Pumping Bra is your best bet. It looks great under sheer tops and provides good support, even for moms with large breasts.
Check out more pumping bras for work.
Nursing bra for sports
While you can wear regular nursing bras for sporting activities, unless you have small breasts, they are usually not supportive enough and your boobs will bounce painfully. There are nursing sports bras made specifically to support your breasts during physical activity and allow you to conveniently breastfeed at the same time.
These are the features you should look out for in a nursing sports bra:
Reinforced panels
Wide shoulder straps
Broad under-bust bands
Cups that separate your boobs and hold them to your chest to reduce boob bounce
Wireless but can be flexi-wired too
Made from wicking fabric to reduce boob sweat
The Zest Nursing Sports Bra is made specifically for high-impact activities with flexi-wires and molded cups to minimize boob bounce and give lift and shape. The wide padded straps disperse weight on your shoulders while the smooth spacer material reduces friction and wick moisture away quickly.
Check out: How do you choose a nursing sports bra?
Nursing bra for an evening out
Evenings out are few and far in between so make the most of it. Every nursing mom should have a bra in her wardrobe that makes her feel extra sexy on those special occasions.
Sexy is different for everyone but when you are choosing a bra to tempt hubby, make sure of these 2 things:
You feel sexy wearing it
Provides adequate support – even if you are wearing a strapless number, it needs to be supportive enough for your larger, heavier breasts
This is one of the sexiest nursing bras I have tried on:
The Truffles Nursing Bra is one of the sexiest nursing bras I have tried on. It made me feel less like a mom and more like a sexy woman again. In fact, you would continue wearing this bra beyond breastfeeding because it doesn't look like a nursing bra at all. It even comes with matching lacy briefs! Read my in-depth review of the Truffles Nursing Bra.
Check out: What bra should you wear for an evening out while breastfeeding?
What should I look out for when trying on a nursing bra?
Sturdy fabric
Good nursing bras are made of superior material that can stretch and contract easily with fluctuations in your breast size and rib cage. Your nursing bra should feel soft and comfy on your skin.
Cups that fit just right
Make sure you can fit one hand inside your bra cup. This small space allows for some fluctuation in breast size and for nursing pads if necessary. If you have large breasts, choosing nursing bras with encapsulated cups will separate and lift your boobs so they are not squished together.
Easy clip-down cups
I say easy because even though all nursing bra have clip-down cups, some are more fiddly than others. Try opening and closing the cups on both sides with one hand. This is a very important feature because you will be opening and closing them regularly with one hand while holding your baby with the other hand.
A-sling vs side-sling support
Most nursing bras have a side-sling support. This is a stretchy piece of fabric that sits on the outsides of your breasts to provide support while you are breastfeeding and your cup is folded down. An A-sling is when this fabric is slung over your breasts in the shape of an 'A'. If you have large breasts, or breastfeed in public a lot and prefer more of your boobs to be covered, an A-sling provides better support and coverage.
Wide straps
Nursing bras with wide, padded straps will disperse the weight of your larger boobs and prevent the bra straps from digging into your shoulders. Nursing bras with racer back designs tend to have better impact support than standard 'U' designs. Most bra straps would also be adjustable but check anyway to make sure.
Wide under-bust band
If you are trying on a wireless nursing bra, make sure the under-bust band is thick and wide so that it can support your breasts adequately. The band provides 80% of the support of your bra so this is very important. A wide band also sits on your frame better and won't dig in. '
Band flexibility
Make sure your nursing bra has at least 3 to 6 rows of hook and eye options or comes with a bra extender as your frame will change throughout pregnancy and after. If you are about 8 months pregnant when trying on your nursing bra, you should be fitting the back band of the bra on the outer-most hook. When trying on a bra at the beginning of pregnancy, fit the band to the inner-most hooks so that the bra can grow with you throughout pregnancy.
 A good fit
The nursing bra should sit flat on your body with no breast spillage, side boobs, gaping, bulges or pinching. When you put on your new bra, you should feel great. The band should be low and even under your breasts and round your back. If your bra rides up too much in the back, choose a bra with a smaller girth.
After you put your bra on, try sitting down, standing up, lying down and bending over to see how comfortable it is. Move around, pretend to do chores, stretch your arms above your head and to the side. If you're buying a nursing sports bra, do a few jumping jacks or try a short run to see how much bounce there is.
Adjust and tighten the straps until they fit well. The cup should be just right. If it gapes, the cup is too big. If your boobs are cutting into the edge of the bra, the cup is too small.
Style
Do you like how you look and feel in your new nursing bra? How does it look under your favorite top? Check in with yourself and only wear a nursing bra that you're happy with.
Check out the best nursing bras on Amazon.
To wrap up
Choose the highest quality nursing bra your budget will allow. High quality nursing bras may not be cheap but trust me, there is a massive difference in comfort and support between a high quality nursing bra and a cheap one.
If your nursing bra isn't just right, keep looking until you find the perfect fit. It can be easy to put up with the wrong bra but you won't regret spending the extra time and effort on picking the right bra.
If you found this guide helpful, please help spread the word by sharing it with your fellow mamas. Happy breastfeeding!
Further reading: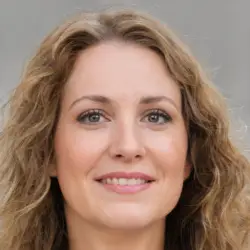 Latest posts by Sharon James
(see all)