With the numerous demands on your time and resources, it can be hard to find time to pump breast milk. A hands-free pumping bra is your answer to this dilemma. These bras allow you to pump breast milk while multi-tasking.
There is nothing like reading, eating and even holding your baby while your trusty breast pump does its thing.
Almost every maternity brand has their own version of pumping bra. The question is, which one works best for you?
This article answers all your questions about pumping bras and how to choose the best one for your needs.
What is a pumping bra?
When someone refers to a pumping bra, they always mean a hands-free pumping bra. These bras are designed with special flaps at the nipples so that mothers can pump without having to hold their breast shields with their hands.
Are pumping and nursing bras the same?
No, pumping bras and nursing bras are not the same.
Nursing bras are designed for convenient breastfeeding. They have drop-down cups or pull-aside flaps.
Pumping bras, as you know, have special openings to hold breast shields in place when you pump.
However, many brands offer combined nursing and pumping bras now a days.
Further reading: Do you wear a hands-free pumping bra all day?
Do I really need a pumping bra?
Yes, if you're pumping breast milk semi-regularly, you need a hands-free pumping bra. Trust me on this one.
It doesn't cost much and is well worth it, especially if you buy one that also doubles up as a nursing bra. The ability to multi-task is priceless.
Check out my article on whether you should choose a nursing bra or a pumping bra.
Benefits of a hands-free pumping bra
You have two free hands for other tasks, including playing with your baby.
Doubles up as a nursing bra
Can be used with any electric breast pump brand
Many hands-free pumping bras can be purchased for $20 to $30.
Not convinced? Find out more: Do you really need a pumping bra to pump?
When should I buy a pumping bra?
If you plan to breastfeed, buy a combined nursing and pumping bra during pregnancy. The best time to measure yourself is in the 8th month of pregnancy.
If you haven't and you realized that you needed one later when you started pumping regularly, you can buy one then too.
How many hands-free pumping bras do I need?
The number of pumping bras you need depends on how often you're pumping.
If you are an exclusive pumper, you should have at least 4 wear-all-day hands-free pumping bras. That way, you don't have to worry about doing a wash every other day.
If you're working full time and pump at work every day, you'll probably need about 3 pumping bras. One to wear, one to wash and one just in case.
If you only pump on special occasions when you're away from your baby, just one will do. In fact, ask yourself if you even need a pumping bra.
Read this article if you're trying to figure out how many pumping bras you need. 
Types of pumping bras
There are so many pumping bra options on the market. Every maternity brand has a pumping bra with 'special features'. The truth is, they all have the basic functionality of allowing you to pump hands-free.
There are mainly 3 types of pumping bras on the market:
Wireless pumping bras
These pumping bras don't have wires but have other features like a thick under-bust band and reinforced cups for support. I thoroughly recommend wireless pumping bras especially if you can't pump right on time. Your boobs fill up pretty quickly when you're late with a pump session. When this happens and you're wearing an underwired bra, you'll be in pain and probably get clogged ducts.
The Cake Maternity Lotus Pumping Bra is my favorite wireless pumping bra. It's literally a 3-in-1 bra. It's a 'regular' nursing bra, a pumping bra, and a yoga sports bra. I'm done with breastfeeding but still wearing it. Read my detailed Lotus Bra review here.
Flexi-wired pumping bras
If you really can't live without an underwire bra, then a demi-wired bra is the furthest I would go with pumping bras.
The Dairy Fairy Ayla Nursing and Pumping Bra is one of the only good quality pumping bras with a flexi-wire. It has a half-cup underwire to provide support and lift without increasing your risk for clogged ducts.
Check out my Dairy Fairy Ayla Pumping Bra review. 
Pumping corsets
A pumping corset is a band that you wear on top of your nursing bra when you want to pump. It's an extra step in your pumping session and you'll need to remove your top to use it.
I definitely prefer a pumping bra I can wear all day instead of one I need to put on and take off at every pump session.
However, some moms prefer it as evidenced by the popularity of the legendary Simple Wishes Signature Pumping Bra.

Simple Wishes Signature Pumping Bra
Pumping accessories
While not technically a pumping bra, this clip-on deserves mention. The BRAVADO! Designs Nursing Bra Clip-on attaches to any nursing bra with B clips and transforms it into a pumping bra.
Read my guide on the how to choose a pumping bra you can wear all day.
DIY pumping bras
For the crafty among us, there are loads of tutorials teaching you how to cheaply transform your regular bra into a pumping bra.
In this article, I talk about 4 easy hacks to DIY your own pumping bra.
These are the pumping bras I recommend
With so many pumping bra options on the market, which do you choose?
Fortunately, I've done the research and reviewed the best ones for you:
Read my review of the best pumping bras on Amazon.
Moms with small breasts
Pumping bras need to fit snugly in order to hold your breast shields in place. Unfortunately, so many nursing and pumping bras are made for larger breasted moms.
Check out my review of  the best pumping bras for small chests.
Moms with large breasts
If you have large breasts, you have the opposite problem. It's sometimes impossible to find a pumping bra that not only fits well but is supportive enough for your breasts.
Fear not. Check out my picks for the best pumping bras for large breasts.
Moms who work away from home
Pumping at work is stressful, especially when you have a busy schedule. These pumping bras are your best bet for a secure, worry-free pumping session at work.
Depending on the breast pump you use, check these articles out:
What to wear with your pumping bra
I find nursing tanks the best tops to wear with a pumping bra. If it is a nursing tank with a built-in bra, you just have to drop it down like you normally would a nursing bra.
For nursing tanks with side or top flaps, all you have to do is pull the flaps aside. You don't even have to remove your top.
This affords you the best privacy if you don't have the luxury of pumping alone.
A button-down blouse is a great option too. All you have to do is unbutton and pull your blouse aside.
*If you are using a pumping corset, you'll need to remove your top. One of the many reasons why I'm not a fan.
Not too sure what a nursing tank is? Check out my nursing tank guide to find out all you need to know. You can also check out my review on the best pumping tanks. 
Does wearing a pumping bra affect milk supply?
Even if you wear a pumping bra all day and night, it will not affect your milk supply.
As long as it fits well and doesn't clog your milk ducts.
However, bear in mind that pumping bras are designed to fit snugly so that they can hold your breast shields in place. For comfort, you should change out of your pumping bra at the end of the day. Unless you pump at night. Then wear these sleep pumping bras.
To wrap up
Hands-free pumping bras are a great way to multi-task while you pump. I hope this article helped you decide on the best pumping bra for your needs.
You'll also need a few nursing bras. Use my nursing bra guide to start you on your journey.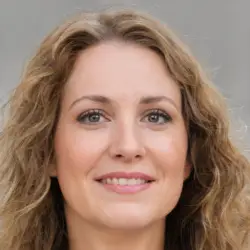 Latest posts by Sharon James
(see all)