When I was breastfeeding, the worst thing about going out with my baby was looking for somewhere to nurse him when he got hungry.
I've breastfed in shower stalls, park benches and even at the dinner table because there was just no where else to go.
Nursing tanks were my go-to every trip out. They are hands-down the simplest solution for nursing moms who want to breastfeed their baby without having to worry about exposing themselves.
These tanks typically come with either drop-down cups or pull-aside flaps and can be found for less than $25 at most retailers.
This guide contains all the information you need to choose the perfect nursing tank.
What is a nursing tank?
Nursing tanks look exactly like regular tank tops but has discreet features that make breastfeeding easier.
Most nursing tanks either have drop-down cups similar to nursing bras, pull-aside, or pull-up flaps.
The terms nursing tank, nursing cami and nursing top are used interchangeably but if you want to be pedantic about it:
a nursing tank is a sleeveless nursing top with thick shoulder straps
a nursing cami is a nursing top with thin spaghetti straps
 Cake Maternity Toffee Nursing Cami
a nursing top is an umbrella term for any top with features that allow you to breastfeed easily
Further reading: What is a nursing tank?
Who are nursing tanks for?
Every mom should have at least a few nursing tanks but they are most useful if you:
Breastfeed in public
Don't like wearing bras
need light support in bed but don't like wearing sleep bras
Live in a warmer environment and only want to wear one layer of clothing
Pump breastmilk
Further reading: Are nursing tanks necessary? 6 reasons why you need them.
What are the different types of nursing tanks?
Nursing tanks come in many styles, from loose and flowing to more fitted, but they are all designed to make breastfeeding easier.
There are generally 3 types of nursing tanks:
Drop-down cups
These nursing tanks (or camis) usually have built-in bras and front clasps that you can unclip to drop-down the chest area for breastfeeding. They work exactly like nursing bras except there's a lot more tummy coverage. These tanks even provide boob support so you don't have to wear a nursing bra underneath. And the icing on the cake? It's entirely acceptable to wear a nursing tank as a top, especially in summer.
If you are looking for nursing tanks with built-in bras, these are the best on Amazon.
Pumping tanks
Pumping tanks also have built-in bras but with specially designed cups to hold your pump shields. The cups also drop down to allow breastfeeding.
Check out my review of the best pumping tanks.
Double-flaps
Some nursing tanks have a looser fit and often can't be differentiated from regular tops. These ones have semi-hidden front or side flaps that you can pull up or down to expose your chest area. These don't come with built-in bras and offer no breast support.
How to choose the right nursing tank for you
With the hundreds of options to choose from, it's crucial to know what features are most important for you. Before you hit the shops, go through this list so you know exactly what you want.
Built-in bra vs no built-in bra
If you don't have large breasts and don't need as much support, or you intend to wear the tank mostly to sleep at night, you can get away with wearing a nursing tank with a built-in shelf bra.
Even if you need more support, you can still wear a nursing bra underneath your shelf bra. It's just that you'll need to fiddle with 2 sets of clips when you drop-down your cups for breastfeeding. So you're better off choosing a tank with no built-in bra.
Leading Lady Nursing Cami with shelf bra
It's not easy to find a nursing tank that is supportive enough if you have large breasts. These are the best nursing tanks for well-endowed moms.
Type of breast access
This really depends on your preference. In general:
Nursing tanks with drop-down cups have straps that are easily adjusted to fit your body type. The clips work exactly like nursing bra clips. Most have built-in shelf bras. You will be exposing your shoulders and the tops of your breasts when you're breastfeeding but your tummy will be covered.
Nursing tanks with flaps are not adjustable and can sometimes be hit-and-miss with where the flaps are positioned in relation to your breasts. However, they offer more privacy as your baby can just feed through the flap. T
Nursing tanks with pull-down necklines look more like a regular tank but isn't as comfortable while breastfeeding.
Ekouaer Nursing Tank with side access
Check out my review of the best nursing tanks and nursing camis
Fabric
Most nursing tanks are made of a blend of synthetic materials like nylon or polyester. Some of these are quite comfy and soft.
However, I am a big fan of natural, breathable fabric like cotton and bamboo. They are nice and airy for summer and can be easily layered for winter.
There are also lyocell, modal and wool nursing tanks around but they tend to be more expensive.
Check out my review of the best cotton nursing tanks.
Extra features
Some nursing tanks have compression features for post-partum tummy slimming.
Most nursing tanks are long-line so they fit over pregnant bellies and post-partum tummies easily.
What nursing tank size should I buy?
In general, you should buy your usual pre-pregnancy size when you're buying a nursing tank. Nursing tanks are very stretchy and should accommodate your post-partum body even if you're not back to your usual weight yet.
For a deep dive, read: The best nursing bras for new moms
How many nursing tanks do you need?
There's no such thing as too many nursing tanks. You need at least 2 to 3 to wear at home and 1 to 2 nicer ones to wear out. You could wear regular tanks and tops of course, but nursing tanks are so affordable and make breastfeeding and pumping so easy, it's worth buying. When you're done with nursing, you can continue to wear your nursing tanks as regular tanks and no one would be any wiser.
Further reading: How many nursing tank tops do I need?
When should you buy nursing tanks?
For the best bang for your buck, buy your nursing tanks when you get pregnant. You can wear them as maternity tops throughout pregnancy then use them as nursing tanks.
Since nursing tanks are so stretchy, they accommodate your changing boobs and growing belly easily.
Why should you buy a nursing tank?
Nursing tank tops make nursing in public easier and more discreet.
Wearing it can make pumping at work more discreet.
It's a good choice of clothing for the delivery room.
Great support for nursing and tummy-flattening
Conceal post-partum tummies easily
Read about the face-off between nursing tanks and nursing bras.
How to wear a nursing tank top
By itself
Most nursing tanks are designed to look good so you can wear them as a piece of clothing by itself. Especially in summer and warm, humid nights, nursing tanks are a God-send.
Layered under a top
In cooler months, you can layer nursing tanks under any top. For best results, buy nursing tanks in solid colors you can mix and match easily with other clothes in your wardrobe. Also make sure the top you're layering on top can easily be opened if you need to breastfeed. Good tops to wear with nursing tanks are button-down shirts or cardigans.
Check out this article: What do you wear over a nursing tank? Here are 7 options.
Wearing a nursing tank to work
Some nursing tanks with double flaps or side openings look amazing and can be worn by themselves. If you're worried that your nursing tank is too casual, layer it under a classic button-down shirt or jacket.
Wearing a nursing tank to sleep
I think sleep tanks mare more sense than sleep bras. Why wear 2 layers if you only need to wear one? Sleep tanks provide your boobs with gentle support while you sleep and protect your bedsheets from milk leaks.
To wrap up
Nursing tanks are a staple in any breastfeeding mom's wardrobe. They provide the ultimate layer of comfort and relief for both mom and baby during long, sleepless nights and public outings.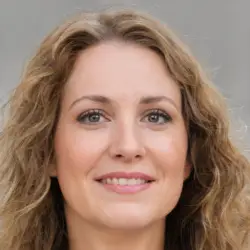 Latest posts by Sharon James
(see all)