Going back to work when my daughter was 4 months old was a bitter sweet experience for me. I was determined to continue breastfeeding but knew the odds were against me with my busy job.
I knew the only way to make it work was to make pumping sessions as quick and convenient as possible. So I bought a Spectra S1 (with in-built rechargeable batteries) so I could double pump anywhere. Then I went on a mission to find a great pumping bra so I could multi-task while I pump.
My ideal pumping bra had  to do double-duty as a nursing bra as well so I could wear it throughout the day. It also needed to hold my non-detachable Spectra flanges securely and tightly so I could concentrate on other tasks like having lunch and catching up with paperwork without having to worry about my shields and milk bottles dislodging. (Read this article if you are looking for a pumping bra specifically for your Spectra)
After hours of research, I found that these were the best hands-free pumping bras that is compatible with most popular breast pump brands:
It can be used as a hands-free pumping bra and a nursing bra
Made of soft and breathable material (say good bye to boob sweat!)
You can convert the bra into a racerback (cross style) or wear as a standard bra.
The fabric is thin and less bulky than many other pump bras
What I don't like about it
The thin fabric is less supportive
It's a soft-cupped bra and lacks structure so it doesn't give you a nice silhouette under tight tops
Bear in mind
The top of the cups are high so you can't wear this with low-cut tops
My article on the best pumping bras for work gives you more great pumping bra options.
You can pull the top of the bra down fully for good skin-to-skin contact while breastfeeding
It has a 'no hole pumping design' to avoid your nipples poking through between pumping sessions.
You insert the your flange from the side and position it over your nipples so it doesn't matter where your nipples sit.
Made of soft, breathable cotton
What I don't like about it
Supports smaller boobs fine but not enough support for larger breasts
The stitching can feel itchy if you have sensitive skin
Bear in mind
Sizes run small, very small.
If you're looking for more pumping bra options for small breasts, read my review of the 5 best pumping bra for small breasts.
Who doesn't want to wear a Supermom bra? Plus they fit moms with bra sizes up to 40H.
One of the few pumping bras around made from silky soft modal material
Wireless and seamless.
Has a sewn-in molded cup that separates your boobs for lift and shape – no more uni-boob!
What I don't like about it
It can feel a bit bulky due to the padding
the molded cups can get lumpy if not washed gently
Bear in mind
the bra also comes in Blush and Snow Leopard design but the lace on these can feel scratchy on sensitive skin. The black bra is the only one I recommend. 
Check out more pumping bras for moms with large breasts. 
Check it out on Amazon
Why I love the Lotus Pumping Bra
This is literally a 3-in-1 nursing bra: You can use it as a 'regular' nursing bra to breastfeed, a hands-free pumping bra, and as a yoga bra.
The flaps do a great job of holding my pump bottles securely
The no-hole design means my nipples won't poke through between pump sessions
It is stretchy, seamless and wireless
What I don't like about it
It's unpadded so your nipples will show through unless you use breast pads
You breastfeed by looping the flaps 'behind' your breasts – that can feel a bit uncomfortable 
Bear in mind
This looks like a regular sports bra and can be worn even after you're done and dusted with breastfeeding.
Read my detailed review of the Lotus Bra.
It has hidden flange openings and looks just like a regular bra
It has a demi-wire (half cup) and is the only flexi-wired pumping bra that I recommend. 
The whole bra is lined by lace. There is nothing like lace to help you feel sexy.
Provides great boob support, even for larger breasts
What I don't like about it
The lace can be itchy on sensitive skin
Sizes run small
Bear in mind
If you often can't pump on time and have engorged breasts, only wear wireless pumping bras.  
Check out my review of the Ayla Pumping Bra – the only underwired pumping bra I recommend. 
It's one of the cheapest pumping bras on Amazon and also one of the best-sellers
Made of super soft nylon/spandex material 
Comes with extra back extenders and adjustable straps for a better fit
What's not so great about it:
Not supportive enough for large breasts
Fabric pills and stretches with repeated washes
The Simple Wishes Pumping Bra is not actually a bra but more a band with an adjustable Velcro back panel that you wear over your open nursing bra. It has a zip-in center panel at the front to allow 1 inch of side-to-side movement so you can get the best fit for your flanges.
Why I love the Simple Wishes Signature Pumping Bra
Easily slipped over your nursing bra for pumping sessions
The 4-way layering support keeps a tight seal on your breast shields
Has a fully adjustable 10 inch Velcro back panel to fit any sized mom 
What I don't like about it
The edges can fray with use
You can't wear it throughout the day
It doesn't allow you to breastfeed and pump at the same time
Bear in mind
You'll need to remove your top to fit the corset on. 
*Strictly speaking this isn't a bra but it converts your nursing bra into a pumping bra and deserves mention.
Allows you to convert your nursing bra into a pumping bra
Has figure of 8 openings to hold pumping shields tightly 
Securely attaches to any nursing bra with 'B' clips so there is no need to remove your bra or top
Comes in a large range of sizes (30A-46F) and 4 colors
Mom's Choice Award winner for being convenient, easy and discrete
What's not so great about it:
It's an extra few steps in your pumping session
Sizes run small so measure yourself with your nursing bra on
Bear in mind
The clip-on is almost the same price as some pumping bras. Unless you're really attached to your nursing bra, it might be better value-for-money to buy a pumping bra instead. 
Qualities to look for when you are choosing a hands-free pumping bra
Choose a bra that allows you to both pump and nurse. Some pumping bras claim to be nursing bras but your baby has to breastfeed through a small hole. Ideally you want as much skin-to-skin contact as possible while breastfeeding.
Comfortable enough to wear all day. Look for nursing bras made of soft material like modal, cotton or bamboo.
Choose a wireless pumping bra – sometimes you might have to delay your pumping sessions and this causes breast engorgement. A wired pumping bra would be agony and lead to blocked ducts.
A pumping bra has to fit just right – snug but not uncomfortably tight. Otherwise it won't provide enough support and won't hold your pump shields securely. Look for bras with extra hooks and adjustable shoulder straps so you can adjust it to fit perfectly.
Lined or padded cups. Milk leaks are almost guaranteed when you're pumping. The last thing you want is to have a milk patch on your blouse for everyone to see. Make sure the pumping bra you choose has padded cups, or at least pockets for you  to insert removable pads.
If you are pumping at night, check out these sleep pumping bras. 
To wrap up
I am a big fan of combined nursing and pumping bras that you can wear all day. My favorites are the Momcozy Pumping Bra and the Cake Maternity Lotus Pumping Bra. 
If you have a Willow, Elvie or Freemie pump, check out these articles: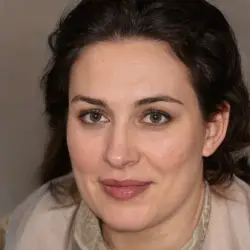 Latest posts by Marie Ryan
(see all)