Nursing bras with flexi-wires offer great support and help prevent breast sagging in the long run. Underwired nursing bras also shape and lift your breasts – giving small moms cleavage and large breasts separation.
While the words underwire and flexi-wire are used interchangeably, they are significantly different. Flexi-wires have a bigger moon shape and are more flexible than the rigid underwires used in regular bras.
I only recommend flexi-wired nursing bras, and only to moms whose breast sizes have stopped fluctuating. Even then, you should never wear an underwired nursing bra to bed. NEVER EVER!
If you are a new mom or have issues with clogged ducts, choose supportive wireless nursing bras instead.
If you think your breasts are ready for flexi-wires, these are the best underwired nursing bras on the market:
Fits sizes 32C to 42I
It's buttery-soft on my skin (like a croissant)
Lightly contoured cup for shape and lift, giving me a nice silhouette under tight tops
Drop-down cups with cotton-lined A-frame sling for modesty, especially when breastfeeding in public
Has smooth lines – great t-shirt bra
3D spacer fabric allows air flow and gives a cooling effect
OEKO-TEX certified so you know it is free from harmful chemicals
Matching brief available
 What's not so good about it
The fabric band that holds the shoulder straps in place when breastfeeding stretches with use. But they can easily be tucked into the cups.
On the pricier side.
caters to sizes 32C to 40F/42E
there's 20 colors to choose from!
 the cups are only lightly lined so it can be folded easily for breastfeeding
encapsulated cups separate and lift your breasts
Smooth stretch wings to better fit my body
great t-shirt bra
the plunge neckline gives me a nice cleavage and allows me to wear lower cut tops
great value-for-money
>2000 5-star reviews on Amazon!
What I don't like about it
The plunge neckline isn't good for large breasts – your breasts are at risk of popping out when you bend down
Fits sizes 32C to 40G/42DD
Full coverage cups provide good side support and prevent large breasts from falling out when you bend over
Its structured shape separates your breasts and gives you a nice silhouette under tight tops
thick padded cups so my nipples don't show through
Great t-shirt bra
very affordable good quality bra
What I don't like about it
The top of the bra comes up high so I can't wear low-cut tops
if the bra doesn't fit just right, the underwire can poke in your ribs
Fits sizes 32B to 38G
The french-inspired lace makes me feel so sexy
Plunge neckline to show off my cleavage in low cut tops
Contoured cups for a nice silhouette under tight tops
Padded cups protect my nipples from showing through and prevent embarrassing milk patches
Cantilever lace shoulder straps that are adjustable
6 hook and eye closures to expand with my frame
Oeko-Tex certified so you know its free from harmful chemicals
Looks like a regular lace bra and can be worn way beyond breastfeeding
What I don't like about it
It's great for larger breasts and yet don't come in sizes to fit breasts larger than 38G.
A-sling quite centrally located giving your breasts seat-belts
My breasts were too small (despite everything else fitting) to fill out the full structured cups
Read my detailed review of the Truffles Bra.
fits up to sizes 42KK/44HH
has encapsulated full cups with side supports to lift and separate your breasts while preventing side and top spillage
the structured cups give your breasts a pretty rounded shape instead of  making them look pointy
The top-of-cup lace is stretchy so it comfortably expands with your breasts
moisture-wicking fabric to keep your breasts dry and non-sweaty
the full circle internal foam slings provide more support than the usual side slings when breastfeeding
the bra looks great in both black and blush

What I don't like about it
on the pricier side, but good quality sexy nursing bras are hard to find
there's only one problem with moisture-wicking fabric – leaking milk gets wicked through as well! If you're at risk of leaking, stick on disposable pads
You need to be careful when fiddling with the clasps so as not to damage the lace
It's exquisite! Totally my style – understated elegance.
Fits sizes 30A and upwards
Beautiful sheer mesh outer cover with Italian lace trim and lace under-bust band
Deep plunge neckline for cleavage
Contoured cups work with the flexi-wire to lift and shape my breasts
Easy one-handed drop-down cups for breastfeeding
Adjustable stretch straps for the perfect fit
made of comfortable soft material
comes in 29 beautiful colors
What's not so good about it
cups run small
on the pricier side
fits sizes 32B to 40K
it's one of the few nursing sports bras around for high impact activities
the combination of flexi-wire and structured cups minimize breast bounce
the molded cups separate my breasts and reduce inter-boob sweat
Wide padded straps to disperse weight – great for larger breasts
Made of smooth spacer material to reduce friction and wick moisture away from body
Convertible to racerback for extra support
Oeko-Tex  certified so you know it's free from harmful chemicals
Matching brief available – Zest Brief
Adjustable with 5 hook and eye options
What I don't like about it
Fits sizes 32A to 42J
It doesn't look like a pumping/nursing bra at all. I would happily continue to wear it after weaning.
The drop down cups allow great skin-to-skin contact while breastfeeding
I can pump and breastfeed at the same time
I save time during pumping as there is no need for separate accessories
It has hidden flange openings so it actually looks like a normal bra
It's designed to be worn throughout the day
It has a demi-underwire (half cup) so I get support without too much constriction
What's not so great about it:
The lace can be itchy on sensitive skin
*If like me, you are often late with your pumping sessions at work and struggle with engorged breasts, NEVER wear a flexi-wired pumping bra. You are almost certain to end up with painful clogged ducts. Wear one of these wireless work pumping bras instead.
fits up to J cup – in fact it's specifically designed for moms with large breasts
100% cotton lined cups for extra softness and breathability
Full cup design to keep your breasts in the cup, even when bending over
U shape is convertible to racerback when you want extra support
the larger cup sizes come with wider straps to prevent them from digging in to your shoulders
It's padded so your nipples won't show through when you wear tight tops. Yeay!
the nursing bra in powder blush pictured above is a bit cheaper than the graphite and jet black bras but looks prettier.
What I don't like about it
not  suitable for moms with small breasts
the scalloping at the top of the lace fray over time
there is quite a bit of material in between the cups. If you have a large pregnancy bump, this part of the bra bunches up
on the pricier side
To wrap up
There are some beautiful and comfortable flexi-wired nursing bras on the market. These bras are so good that I will continue wearing them even after weaning off breastfeeding. My favorite is the Cake Maternity Croissant Bra for its buttery softness, ease of use and great support. But the Truffles Nursing Bra helped me feel less like a milk factory and more like a sexy woman again.
The most important thing to remember when buying flexi-wired bras is that you have to make sure it fits just right. If it doesn't, the flexi-wire will be uncomfortable and cause clogged ducts.
Quick links: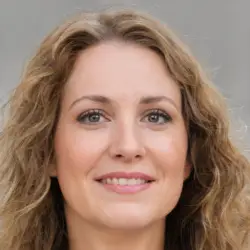 Latest posts by Sharon James
(see all)