My mom never got to choose if she wanted to pump. Manual pumps existed then but took too long for it to be practical.
Then came automatic breast pumps. They were revolutionary. I loved my Spectra. Still do. Having a Spectra meant I didn't have to choose between going back to work and continuing breastfeeding.
Then came wearable breast pumps like the 0.76 pound Willows and Elvies. Now moms don't even have to choose between 'pump time' and anything else. This is the future of breast pumps.
But wearable pumps don't automatically stick to your boobs. They need something to hold them in place.
That's where nursing bras come in.
While you can use regular bras, bandeaus, or even sticky tape in a pinch, using nursing bras for your wearable pumps comes with perks.
Benefits of using nursing bras for Willow® or Elvie pumps
You can easily drop down the cups, place your pumps and clip them up again. With one hand.
Nursing bras are made of flexible material – meaning they don't only stretch, they snap back into shape. This means that your pump is held more tightly in place.
You can use the same nursing bras throughout the day (and night) for breastfeeding.
Nursing bras are infinitely more comfy than regular bras.
They are also more supportive.
I think these are the best nursing bras to use with your Willow® or Elvie pump:
Check it out on Amazon
This is literally a 4-in-1 nursing bra: You can use it as a 'regular' nursing bra to breastfeed, a sturdy bra to hold your pump in place, a hands-free pumping bra for any other pump, and as a yoga bra.
The flaps and center seam comes up high, holding your pump in place easily.
The straps are super wide – you can almost hide the whole pump.
It comes in sizes XS – XL which caters to moms from bra size 30A to 42E. There's even a busty option.
The double-layered racerback design provides excellent support
Unpadded so it's not bulky even while pumping.
It is amazingly comfy, being made of soft, stretchy fabric (95% nylon/5% elastane). It is also seam-free and wireless.
It comes in 5 cool colours.
What I don't like about it:
The racerback design and wide straps limit your clothing options
It's a bit pricey
Read my detailed review of the Lotus Bra.
fits up to size 42I
it's full coverage so it supports your pump on top and below
the wide straps help to prevent the pump from falling out
it's wireless but the tight-knit fabric, adjustable straps and wide under-bust band provides excellent support
soft, comfy and stretchy fabric
You can easily remove the cup padding while pumping and reinsert them after
Parent-tested, parent-approved award winner
Good value-for-money
What I don't like about it
Un-encapsulated cups can mean uni-boobs for some women
There are 5 colors to choose from but they are all shades of brown/grey.
Caters to sizes 32B to 40G/42F
Made of good quality material that can 4-way stretch to accommodate the pumps easily
The seamless SOFTEX MICROFIBRE material provides a cooling effect and soft second-skin feel
The fabric is strong but thin. Even with a pump in place, it doesn't feel bulky.
The top of bra sits high, almost covering the pump
OEKO-TEX certified to be free from harmful chemicals
Racerback design, double layers and structured panels provide great support
Multi-award winner – US Mom's Choice Award, UK Mother & Baby Awards
What I don't like about it
On the pricier side
Not supportive enough for larger breasts
Read my in-depth review of the Cake Maternity Cotton Candy Nursing Bra.
Seamless, wireless and made of ultra-soft fabric for comfort
High cup tops and side panels help prevent your pump from falling out the top or sides
offers more support than nursing bras
Unpadded so it doesn't feel bulky at all, even with pump in place.
What I don't like about it
Sizes run small so order one size up
It's not supportive enough for larger breasts
it ticks all the boxes – affordable, comfortable, supportive and even comes in plus size.
Caters to sizes 34B to 46DDD
The full cups hold your pump in place easily
Cup paddings easily removed while using your wearable pump
Comes in 8 flattering colors
What I don't like about it
Sizing and quality of fabric not consistent – make sure you try on before cutting the tags
Fabric can stretch quickly with repeated use
Read the in-depth review: Motherhood Maternity Plus Size Seamless Clip Down Nursing Bra Review
Do you need to wear a special bra with your Willow or Elvie?
No, any bra will do. But due to their special features, nursing bras are ideal to wear with a wearable pumps.
Which kind of nursing bra should you wear with your wearable pump?
Choose bras with full cups so your pump will be supported top and bottom
Wide straps to help support the added weight and hold the pump in place
Unpadded or thinly padded bras to reduce bulkiness
Wireless for comfort and to prevent clogged ducts
Bras with strong, flexible fabric
What size nursing bra should you get for wearable pumps?
Buy the same size as your usual nursing bra. The flexible fabric will easily stretch to accommodate the small pump.
Don't size up. If you do, your bra will be too loose and won't provide enough compression to hold the pump in place.
Read: How to buy a nursing bra that fits you 
Can you wear the same bra for any wearable pump model?
Yes. All models of Willow, Elvie, Freemie and other wearable pumps will fit under the same size bras. It also doesn't matter if you use milk bags or containers.
To wrap up
It's not enough to have a wearable pump. To truly multi-task, you need to be secure in the knowledge that your pump is held in place firmly. I think the Lotus Pumping Bra is the best of the lot due to its wrap design and 4-in-1 capabilities. You can't really ask for more.
Quick links: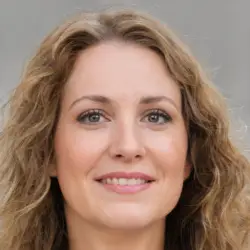 Latest posts by Sharon James
(see all)