Evenings out and few and far in between so make the most of it. Most of the time I feel like a 'milk cow' and in 'mom mode' but the few times I get an evening out, I want to feel like the sexy woman that I am.
You can definitely wear your favorite lingerie but if the bra is underwired or doesn't fit right, you'll be really uncomfortable and even run the risk of clogged ducts. Why not wear a nursing bra out instead? Many nursing bras are sadly frumpy. But there are plenty of lacy numbers that are entirely affordable.
Every nursing mom should have a sexy nursing bra that makes her feel great. Lacy nursing bras are not only for date nights, you can wear it whenever you feel like it!
When you are choosing a nursing bra for special occasions, these are the main features to look out for:
How sexy you feel
Look for nursing bras with beautiful colors, lacy material, plunge necklines etc. But really, it doesn't matter so much what a bra looks like but how attractive you feel in it.
The HOTMilk Temptation Nursing Bra is 100% cotton and has beautiful lace detailing.
I reviewed the sexiest nursing bras on Amazon here.
Good breast support
It doesn't matter so much if your 'evening out' nursing bra is not as comfortable or as supportive as your every day nursing bra but it should still be of good make and provide adequate support. Don't be stingy and go for a cheap nursing bra or wear a regular bra instead. You still want to make sure you don't end up with clogged ducts at the end of the evening.
This is one of the sexiest nursing bras I have tried on:
The Truffles Nursing Bra is one of the sexiest nursing bras I have tried on. It made me feel less like a mom and more like a sexy woman again. In fact, you would continue wearing this bra beyond breastfeeding because it doesn't look like a nursing bra at all. It even comes with matching lacy briefs! Read my in-depth review on the Truffles Nursing Bra.
Check out the most supportive nursing bras for large breasts.
Wireless support
Both the HOTMilk Temptation and Truffles nursing bras are flexi-wired, which is fine if you're past the first few months of breastfeeding and your breasts don't fluctuate very much anymore. However, if you're still having issues with engorged breasts, never wear a bra with underwire. Always choose wireless.
The Cake Chantilly Nursing Bra is wireless and made of soft french-inspired lace. It has a plunge neckline for cleavage and lace crochet straps that converts to racerback.
These are the best wireless nursing bras on the market.
Hands-free pumping bras
Do you plan to pump on your evening out? If you're going for an long event and know you'll be in pain if you don't let your milk go, bring your trusty portable pump along and wear a sexy hands-free pumping bra instead.
The Ayla Pumping Bra is the sexiest pumping bra I've seen. It looks and feels like a regular bra but has hidden flange openings for your pump shields. In fact, I think it's the best underwire pumping bra.
If you're interested in more pumping bras, read my review.
Strapless nursing bras
What if you have a strapless number? No matter how sexy and lacy your nursing bra is, it's still going to be awkward having the straps exposed above your strapless dress. Fortunately, there are strapless nursing bras and bandeaus as well.
Admittedly, they are not that supportive and shouldn't be worn for long periods of time, but it's an option if you have a strapless dress you just can't not wear.
The La Leche League Nursing Bandeau has removable clear straps and pockets for breast pads to protect against milk leaks. The inner nursing frame can be flipped up from the bottom for discreet breastfeeding.
I reviewed a few more strapless nursing bras here.
To wrap up
Who knows when you'll get the chance to let your hair down for the evening again? Make the most of it by wearing a comfy nursing bra that helps you feel like a woman again.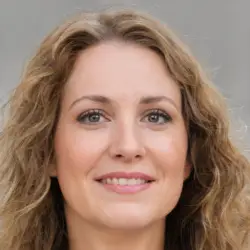 Latest posts by Sharon James
(see all)