Your breasts are constantly engorged and leaking. You've bought and returned more nursing bras than you want to remember.
You already feel like you're drowning in the sea of overwhelm. The last thing you need is an uncomfortable nursing bra. 
Breastfeeding is hard enough. Why make it harder on yourself by trying to randomly buy a cheap nursing bra. You deserve to feel comfortable and supported.  
We've done the research for you to find out which wireless nursing bras are the best. 
It's truly an all-rounder – I can wear it as an everyday bra, a sports bra and even a sleep bra.
Caters to sizes 30B and upwards. It even comes in busty sizes (up to 42I)
Soft, breathable and moisture-wicking – great for warmer weather
Thick good quality material hugs my breasts and prevent nipple show-through
Easy pull on style
Clip down cups that are easy to manouver with one hand
Its racerback design provides more support and prevents straps from falling down
good value-for-money
What I don't like about it
don't provide enough support for high impact activities
Under-bust band not adjustable
This buttery soft bamboo bra is perfect for those first few overwhelming days in hospital when your whole body literally aches
Pull-aside soft flaps for easy breastfeeding – you will be feeding every 2 hours
Pull-on style without irritating hooks or snaps
Racerback design so you don't get annoyed by straps slipping off your shoulders
Comes in 7 pretty colors
Mom's Choice Award Winner
Caters for sizes 30B and upwards.
It even comes in busty sizes which has longer straps to fit around larger breasts
What I don't like about it
It's not adjustable
If you have a taller frame, the straps might be too short for you. Try busty sizes instead.
Check out more comfy sleep bra reviews here.
Has Quickstrap clips for easy one-handed access for breastfeeding
Foam cups for a smooth silhouette under tight tops
Padding also prevents nipple show-through and catch milk leaks
Comfort Flex Fit that adapts to fluctuations in breast sizes
Great value-for-money
What I don't like about it
Sizes run big
Not comfy enough for new moms and for sleep
Fits sizes 30B and above. Also comes in busty sizes up to XX-large (40G)
made of super-soft organic cotton – great for when you're recovering from surgery or have skin sensitivities
the organic material is also more comfy and safer for babies to nuzzle into
Comes in 6 beautiful colors
Great value-for-money
What I don't like about it
cup sizes run big
material can stretch over time – wash in a lingerie bag on delicate setting
straps run short and are not adjustable. If you have a taller frame, consider buying busty sizes.
Fits moms with bra sizes from 30A to 40F/42G
I can use it for both pumping and breastfeeding
It uses an 'X' structure that holds my bottles and shields in place more securely
It's made of cotton – much better than synthetic fabric.
It's comfy enough that I can wear it throughout the day and even for sleep.
Adjustable shoulder straps and comes with extra expanders for better fit and support
Convertible to racerback style if I want more support
Compatible with most pump brands: Spectra, Lansinoh, Philips Avent, Evenflo etc.
Very affordable and great value-for-money
Number 1 best seller on Amazon with >17,000 5-star ratings!!
What I don't like about it
Thin fabric (might be a positive for some)
Top of bra comes up quite high so I can't wear this with low-cut tops
Sizes run big
Bralette sizes start from x-small (28AA)
beautiful floral lace to help you feel sexy again, doesn't look like a nursing bra at all!
lace racerback design so straps don't fall off
adjustable shoulder and under-bust band
drop-down cups for easy nursing
removable cup padding to protect against milk leaks and prevent nipple show through
good value-for-money
What I don't like about it
runs small
not enough material to cover larger breasts
not supportive enough for larger breasts
Caters for sizes 30A to 44F
It's made of soft, 4-way stretch fabric that molds to my body and accommodates fluctuations in breast sizes well
There are no irritating seams, especially for sensitive skin
Has a full drop away cups for breastfeeding to provide maximum skin-to-skin contact
Has removable foam inserts to protect from nipple show-through and absorb milk leaks
The foam inserts also help my boobs look better under tight tops
Can be converted to racerback style for tank tops
holds up well to multiple washes
What I don't like about it
the metal connecters that allow conversion to criss-cross style can dig in
doesn't offer enough support for large breasts
Best wireless cotton nursing bra: Motherhood Maternity Wrap Front Sleep Bra
It's made of soft, breathable cotton (95%) with a bit of Spandex thrown in for stretch
It's a pull-on bra with no irritating wires, hooks or snaps
Pull-aside cups for easy breastfeeding
Holds up well over frequent washings
It's one of the most popular nursing sleep bras on Amazon
Great value-for-money
What I don't like about it
Sizes run small so if you're in between sizes, order a size up.
If you have a long torso, the bra might be too short for you
Caters to sizes 32B and upwards. There is even a busty option for 38F-H cups.
Made of heavenly soft, breathable bamboo
Wide supportive under-band and racerback for great support
It has a plunge neckline with a touch of lace – perfect for low cut tops and helping me feel sexy. Side note: my husband loves it too
Lightly padded cups protect from nipple show-through and milk leaks.
Padded cups and plunge neckline also gives a push-up effect, which I love with my small breasts.
Comes in 3 beautiful colors
OEKO-TEX certified so I know it is free from harmful chemicals
Holds up well over multiple washes
What I don't like about it
the side slings stretch with washing and I ended up having to push them into the cups to hide them from view
On the pricier side
Caters to sizes 32B to 40G/42F
Ideal as a first bra for new moms
Made of good quality material that can 4-way stretch to accommodate breast size fluctuation and engorgement
The seamless SOFTEX MICROFIBRE material provides a cooling effect and soft second-skin feel – it was one of the most comfortable bras I've tried
OEKO-TEX certified to be free from harmful chemicals
Double layers and structured panels provide better support
Multi-award winner – US Mom's Choice Award, UK Mother & Baby Awards
What I don't like about it
Non-padded cups. My nipples show through this.
Top of bra sits high so can peek out from lower cut tops
On the pricier side
Read my in-depth review of the Cake Maternity Cotton Candy Nursing Bra.
caters for sizes 30A and upwards. There are also busty sizes to fit up to J cups
Seamless and super soft 4-way stretch fabric for amazing comfort
Wide straps and wide under-bust band to provide more support
Knit-in zones around cups to provide extra lift
Busty sizes come with full cups to prevent your breasts from spilling over when you bend down
Removable foam cups
Mom's Choice Award winner
What I don't like about it
The removable foam cups are a pain – they shift, fold and move.
Lower side panels are good for most but if you have very large breasts, they cause side boobs
Read our in-depth review of the Body Silk Seamless Nursing Bra where we do a deep dive into the other features of this award-winning bra.
Fits sizes 32A to 42D
adjustable straps and under-bust band for the perfect fit. Also comes with bra extenders.
ribbed under-bust band allows extra expansion even during late pregnancy when your belly sits right underneath your boobs
Removable padding
Great value-for-money. Comes in a pack of 3 for the price of 1.
#2 best-seller on Amazon with > 5000 5-star reviews!
What I don't like about it
Removable padding moves, folds and bends out of shape
sizes run small
not supportive enough for large breasts
Overall quality acceptable but not great. Don't expect too much from them.
It's the Rolls Royce of nursing bras – amazingly soft and luxurious
It's made of organic Merino wool. I mean come on, organic wool!
It's the perfect sleep bra for winter – offering comfort, support, insulation and breathability.
Features pull-aside flaps for easy night feeding
Certified GOTS and OEKO-TEX Standard 100
If you take care of it well, it will last you through your breastfeeding journey and beyond.
What I don't like about it
It's really expensive. I personally can't justify the price. But I'm just a regular mom. I'm sure there's some moms out there who are happy to fork out whatever it takes for heavenly luxury.
To wrap up
Most nursing bras are wireless. It's a matter of finding one that fits you well and suits your needs. I think the best wireless nursing bra overall is the Kindred Bravely Sublime Nursing Sports Bra. It multi-tasks as a nursing bra, sports bra and sleep bra. Plus, it's reasonably priced. What more can you ask for from a nursing bra?
If you need more help, read my guide on how to choose the right nursing bra for you.
Quick links: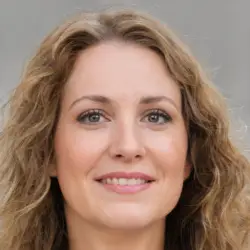 Latest posts by Sharon James
(see all)