Everyone says get nursing bras but no one tells you how many to buy. If you're wondering ' How many nursing bras do I need?' you've come to the right place. Most 'experts' say you need 3 nursing bras – one to wear, one to wash and one just in case. But in the real world, you and I know 3 is often not the answer.
The number of nursing bras you need depends on your situation and it's a balance between comfort, convenience and cost. If money is not an issue, for the most comfort and convenience, buy at least 7 nursing bras. If you are on a tight budget, you will survive with 2 good quality multi-tasking nursing bras. And if you fall somewhere in between like me, I'll tell you how I make 3 nursing bras work.
I want comfort and convenience. I can afford it
If you have enough on your plate and want the best comfort and convenience that money can buy, get at least 7 nursing bras. The more nursing bras you have, the less often you have to do a wash.
These are your daily use nursing bras. You'll need two – one to wear and one to wash. Make sure that you get ones with good support and easy clip-down cups. Molded cups or removable padding also comes in handy to protect from nipple show-through and milk leaks. These are the best nursing bras on Amazon but one of my favorite every-day nursing bras is the Cake Maternity Croissant Nursing Bra. It has a non-bulky contoured cup and is made of buttery-soft fabric. Great A-frame slings too.   
Sleep nursing bras are the softest, most comfortable bras I've ever worn! Buy these while pregnant so you can bring them to hospital with you. You'll appreciate the luxury when you are aching all over. Some moms don't wear nursing bras to sleep (great alternatives to nursing bras) but especially in the first 2 months, I would recommend sleeping with a nursing bra because your milk can leak randomly in the night. Check out your best options to wear to bed when breastfeeding.
The Kindred Bravely French Terry Sleep Bra is made of soft bamboo and is a Mom's Choice Award Winner. 
Depending on how active you are, a wireless nursing sports bra provides much better support than a regular nursing bra while still allowing you to breastfeed easily. Choose your nursing sports bras carefully depending on what kind of exercise you plan on doing. There are some great low-impact nursing sports bras around which would suit most moms for activities like walking, yoga and general every day running around. However, for moms with larger boobs or for high-impact activities, there are only a few nursing sports bra that I would consider supportive enough.
If you do lots of running and jogging, the Zest Nursing Sports Bra is your answer. It has flexi-wires and molded cups to minimize breast bounce and is made of smooth spacer material to reduce friction and wick sweat away from your breasts.  
2 hands-free pumping bras
If you are a regular pumper, you'll need at least 2 pumping bras – again, one to wear and one to wash. Milk spills and leaks can happen quite often. I generally don't wear the same unwashed pumping bra 2 days in a row. There are great multi-tasking pumping bras that you can wear the whole day but if you prefer to wear regular nursing bras to work, then you can use a separate accessory like a pumping bustier to pump (read about pumping bras and other options)
The Momcozy Hands-free Pumping Bra is one of the best selling nursing bras on Amazon with >17,000 5-star ratings. The best part is you can use it for both pumping and breastfeeding. 
I want to spend the minimum possible on nursing bras
I totally get that you have enough to spend on without splurging on nursing bras. But try to buy the best that you can afford. In your case, it is quality over quantity. Never continue using your regular bras – the problems that you can potentially run into are not worth it. All you need is:
2 multi-tasking nursing bras – I recommend 1 nursing sports bra and 1 regular nursing bra
Unless you are planning to wait around braless while your nursing bra dries, you will need at least 2 nursing bras – one to wear and one to wash. However, these nursing bras have to be really worth their weight in salt. If you have to spend the money, make every cent count!
Get a regular wireless nursing bra that you can use daily and is comfy enough to wear to bed. For your second nursing bra, choose a nursing sports bra. Good quality nursing sports bras are comfortable and provide excellent support for every-day use and for exercise. These are the best nursing sports bra I know of. If your breasts don't grow too much, you can even wear them as maternity bras during pregnancy before you use them as nursing bras. 
If you plan to pump, make sure one of your nursing bras is also a hands-free pumping bra – there are plenty of great combined all-in-one nursing/pumping bras.
And that is how you make it work with just 2 great nursing bras that multi-task.
I would combine these two nursing bras – the BRAVADO! Designs Body Silk Seamless Nursing Bra as a great everyday nursing bra and the Cake Maternity Lotus Pumping Bra as a pumping bra and nursing sports bra.
Body Silk Seamless Nursing Bra
These 2 multi-tasking nursing bras will cover you for home, sleep, pumping and even sports. 
Check out my Lotus Pumping Bra review. It's that good that I'm still wearing it months after I weaned from breastfeeding. 
I want comfort and convenience but don't want to spend the family fortune
Most moms fall into this category. We want good nursing bras but we are damn well not going to buy a wardrobe full of nursing bras when we don't even know how long we will be breastfeeding for. In our case, it really is a balance between comfort, convenience and cost. I personally have 3 nursing bras on rota. This is how I do it:
I chose a wireless unpadded nursing bra with straps that can be converted to a racerback design. There is a pocket in the unlined cups for nursing pads when I need some extra protection.
I think a nursing sports bra is important, not only for better support during exercise but also for chasing my kids around (that counts as exercise). This bra also doubles up as an everyday bra.
I work 2-3 days a week and have one hands-free pumping bra that also multi-tasks as a nursing bra.
Again, the trick here is to choose multi-tasking nursing bras. All 3 bras can be used on a daily basis as 'every day' nursing bras. I favor the regular nursing bra for sleep and home use and the pumping bra for work. On the odd occasion that I find myself without a clean pumping bra, I put nursing pads in and wear my regular nursing bra to work.
To wrap up
In other words, you need as many nursing bras as you need. Even if you're on a tight budget, you need at least 2. Make your nursing bras do double-duty by buying ones that can multi-task. These are the best multi-tasking nursing bras I know of.
Read my in-depth guide to nursing bras. 
Quick links: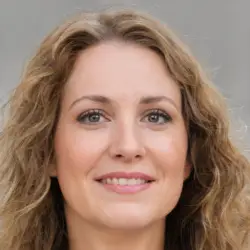 Latest posts by Sharon James
(see all)