Regardless of whether you usually like to sleep in the nude or if you wear a sports bra to bed, you need extra protection when you are breastfeeding.
Why? Because every time your baby's night feeding routine pulls out even just a little bit, you end up having extra breast milk that leaks out onto your clean bedsheets. If you have large breasts, wearing something to bed to help support their weight helps with getting a better sleep.
Nursing sleep bras are the best sleepwear you can wear to bed when breastfeeding. Sleep bras are nursing bras that are especially designed for sleep and lounging. But if you don't like wearing bras to bed, nursing camisoles and nursing pajamas are great options too.
Let's look at the pros and cons:
Nursing bras
My favorite nursing bras to wear to bed are nursing sleep bras. They are specially made to be as soft and as comfy as possible. The pull-aside flaps also make it so easy to breastfeed that you can do it half asleep.
Benefits of wearing nursing bras to bed
You can easily insert nursing pads to catch milk leaks
Sleep bras provide light support for your breasts while you sleep (especially if you have large breasts)
Good for warm summer nights when you don't want to wear a t-shirt but don't want to feel too exposed either
Protects your sore nipples from chafing on t-shirts or bed sheets.
If you're used to wearing a regular bra to bed, sleep bras allow you to continue this practice safely.
Negatives of wearing nursing bras to bed
It feels like you're in a bra 24/7. Breasts need some room to breathe too!
You need to fumble around with flaps when you want to breastfeed.
*In case you're wondering, wearing nursing bras to bed will neither increase your milk supply nor decrease it. As long as they are not too tight that they cause clogged milk ducts.
Best nursing sleep bras
The Kindred Bravely French Terry Racerback Nursing Bra is made from bamboo. It's breathable, cooling and super soft on your skin. I should also mention >3000 Amazon reviewers gave it a 5-star rating.
Check out the Bravado! DESIGNS Ballet Nursing Sleep Bra. It's a Mom's Choice Award Winner and rated 5 stars by >  70% of reviewers.
For a budget option, the Motherhood Maternity Wrap Front Nursing Bra is your best bet. It's one of the most popular nursing sleep bras on Amazon.
Read my detailed reviews of nursing sleep bras.
Further reading: Should you wear a bra to bed when breastfeeding?
Nursing camis
If you can't stand having your boobs restricted or it's too warm to wear both a bra and a top to bed, then nursing camis might the answer to your woes. Nursing camis are light, breathable tops that can be worn day and night if you want to.
Benefits of wearing nursing camis to bed
You don't have to wear a bra
Provides more coverage, especially on cooler nights
If you wear a nursing cami with built-in shelf bra, the padding is enough to catch milk leaks – no need for extra breast pads
Nursing camis are so versatile that you can wear the clothes in the day as well
Negatives of wearing a nursing cami to bed
Most nursing camis come with clip-down cups for breastfeeding and these can be too fiddly to deal with at night.
If you wear polyester or nylon nursing camis, they are not as breathable. Make sure you choose bamboo or cotton nursing camis for sleep.
Best nursing camis for sleep
The Motherhood Maternity Clip Down Nursing Cami is made from 95% cotton and great value-for-money. It's no wonder that it is the most popular nursing cami on Amazon.
If you have big boobs, the Kindred Bravely Simply Sublime Busty Nursing Tank have expanded fabric in the cups for additional coverage, wider straps and tighter knit fabric to cater for women with F cups and above.
This BRAVADO! Designs Seamless Classic Nursing Cami is made to be longer and extra stretchy to accommodate your changing body through pregnancy and nursing.
Read: The 7 best nursing tank tops for large breasts
Check out the most popular nursing tanks and camis on Amazon.
Nursing pajamas
If you've always been a pajamas or night gown kinda girl, why let breastfeeding change your sleep style? I never knew there was a whole range of nursing clothes for sleep until I started breastfeeding.
Benefits of wearing nursing pajamas to bed
If you're used to wearing pajamas to bed, you get to continue wearing them even when breastfeeding
Easy to breastfeed in compared to regular jammies
Provides more warmth on cold winter nights
Some nursing nightgowns are downright sexy
Negatives of wearing nursing pajamas to bed
too many layers for summer nights
most nursing pajamas don't have pockets to insert nursing pads
Best nursing pajamas for sleep
There are so many options to choose from but these are my favorites:
I love the lace on this supersoft Kindred Bravely Lucille Nightgown. I would wear this nursing gown through breastfeeding and beyond.
The Bearsland 3-piece Nursing Pajama Set comes with a half-sleeve cardigan that you can layer over the top for cooler evenings.
The Kindred Bravely Clea Bamboo Pajama Set is soft and cooling, perfect for warm nights.
Not your style? To see what others are buying, check out the most popular nursing sleepwear on Amazon.
To wrap up
You can wear whatever you want to bed. Or decide to wear nothing at all.
For most nursing moms, nursing sleep bras are the most comfortable and supportive sleepwear you can wear to bed when breastfeeding. However, if you're not a fan of sleep bras, nursing camis or pajamas are comfy options too. Still not sure? Try them all out and see what works best for you.
If you haven't already, check out my guide on how to choose the right nursing bra for you.
Quick links: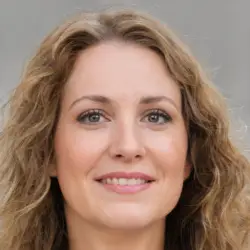 Latest posts by Sharon James
(see all)