I was a 40D pre-pregnancy and ballooned to 44DDD when I started breastfeeding my daughter. While I love breastfeeding, my breasts were so heavy that my back hurt. I also dreaded ending up with saggy boobs later.
I needed a nursing bra that would be strong enough to support my girls and yet be comfortable enough to wear all day. This led to hours of research to find 'the perfect bra'.
While flexi-wired nursing bras were more supportive and looked better under clothes, wireless nursing bras were so much more comfy to live in.
With engorged breasts (yes, even after 5 months of breastfeeding) I couldn't deal with constriction from flexi-wired bras. So by hook or by crook, I had to find some strong wireless nursing bras.
If you want both support and comfort (especially if you have sagging breasts), these are the most supportive wireless nursing bras I found:
What supportive features does the Body Silk Seamless have?
Soft 4-way stretch fabric that molds to your body – it not only stretches when your breasts are engorged but also springs back to its original shape easily.
Wide straps to disperse the weight of your breasts on your shoulders – the wider the straps, the better it is for your shoulders.
Wide under-bust band that gives more support to your back
Knit-in zones around cups to provide extra lift and support
Full cups protect against boob spillage when you bend forwards to pick bub up
Designed to fit up to bra size 46J
What's not so good about it:
Some women have had side-boob spillage due to lower side coverage
Even though the bra fits up to size 46J, it doesn't provide adequate support for very large breasts, especially when you're out and about
Read our in-depth review of the Body Silk Seamless Nursing Bra where we do a deep dive into the other features of this award-winning bra.
Specifically designed to cater for plus sized women from band sizes 40-46 and cup sizes D to G
Full cups prevent breasts from falling out when you bend forwards
Wide under-bust band to prevent back ache. Also comes with bra extenders so you can adjust it for a better fit.
Soft stretchy fabric accommodates fluctuations in breast sizes easily
What's not so good about it:
Discrepancies in sizing and quality of fabric between the various colors
It's not supportive enough even for low-impact activities like walking
shoulder straps are sturdy but not wide – these can dig into your shoulders towards the end of the day
We go into a lot more details in our in-depth review of the Motherhood Maternity Plus Size Seamless Nursing Bra.
Full cups come up high and completely holds your breasts in towards your chest for minimal boob-bounce
Full coverage racerback design for additional support
wide underbust band to protect your back
thick shoulder straps prevent sore shoulders
waffle mesh fabric to let your breasts 'breath'
Wire-free and seamfree so there are no wires digging into ribs and itchy stitching
What's not so good about it:
Sizes run small
nursing clips sit high on your shoulders so you'll have to give your breasts a yank to nurse
the under-layer can gather between your breasts causing a 'boob-thong'
it's one the most supportive nursing sport bras for large breasts but it's still not great for high-impact activities like running or jogging.
If you are serious about breast support, no nursing sports bra will be give you as much support as a 'real sports bra' designed to support large breasts. That's why the Enell Sports Bra deserves special mention even though it is technically not a nursing sports bra.
What supportive features does the Enell Sports Bra have?
specifically designed for women with large busts
actually supports your breasts during high impact exercise
has a hook-and-eye front closure which makes it relatively easy to breastfeed
wide straps to distribute the weight of your breasts and prevent shoulder pain
has a wide under-bust band to provide support and protect your back
Spandex cups provide shape and support
Made from moisture-wicking LYCRA and NATUREXX fabric to prevent boob sweat and heat build-up
Comes in 8 cool colours
What's not so good about it:
Not actually a nursing bra so you'll need to open the bra up at the front to breastfeed
Can cause a uni-boob look
Nipples can show through due to lack of padding
Can feel tight and uncomfortable at first but it gets more comfortable after a few wears
Fit moms with bra sizes up to 40H.
Has sewn-in molded cups to lift and separate your breasts.
Cups also drop-down to allow good skin-to-skin contact when breastfeeding
You can breastfeed and pump at the same time
6 hook and eye options to adjust band to suit
Straps are convertible from U back to racerback which is more supportive
Works with all major pump brands – Spectra, Medela, Philips Avent, Lansinoh, Evenflo etc.
What's not so good about it:
All the fabric layers make the bra feel bulky
The lace on the Blush and Snow Leopard bras can feel scratchy on sensitive skin
For more pumping bra options, read my article on the best pumping bras for work.
Supportive features to look out for when choosing a wireless nursing bra
Made of strong, supportive fabric that will stretch with breast size fluctuation but spring back into shape.
Have extra fabric layers for support – look for nursing bras with double layers, knit-in zones, linings, laminated fabrics etc. Single fabric layer bras are a big no-no for large boobs
Wide and adjustable straps, preferably convertible to racerback. Wide straps with distribute the weight of your boobs on your shoulder and prevent shoulder ache at the end of the day. Racerback designs are more supportive than U-back straps and is also more comfortable to wear for the whole day. You also don't have to deal with the annoyance of straps falling off your shoulders.
A-frame slings – these are better than side slings for large breasts because they provide support and keeps your breasts in place even while the cups are pulled down for nursing.
Full coverage high cups offer infinitely more support than lower coverage cups.
Wide supportive under-bust band to lift your breasts and protect your back
At least 3-4 hook and eye options so you can adjust your bra to fit just right no matter where you are in your pregnancy/breastfeeding journey
Further reading: Should you wear a nursing bra to bed when breastfeeding?
Wondering how many nursing bras you really need? This is what I think. Also read When to start wearing nursing bras (and why).
To learn more, read our in-depth guide on how to choose the right nursing bra.
To wrap up
I'm a big fan of wireless nursing bras for comfort and prevention of blocked ducts. But they need to be super supportive as well. Why you ask? Read this article on the most common complications of large breasts and how to solve them.
My favorite supportive nursing bra is the BRAVADO! Designs Body Silk Seamless Nursing Bra but if you're on a budget, the Motherhood Maternity Seamless Nursing Bra is great as well. For moms who prefer to wear nursing sports bras (Yes, they can be worn throughout the day and are actually a lot more comfy and supportive than regular nursing bras), the most supportive nursing sports bra is the La Leche Nursing Sports Bra but the Enell Sports Bra is even more supportive if you can deal with not having the nursing features. And if you are pumping, look no further than the Supermom Pumping Bra (what a name!).
Quick links: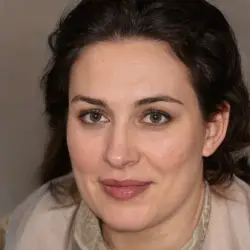 Latest posts by Marie Ryan
(see all)