Your body will change during pregnancy. Amongst a gazillion other things, your breasts will grow bigger, heavier and more sensitive as they get ready to produce breastmilk for your baby.
This makes it almost impossible to wear your regular pre-pregnancy bra.
Nursing bras are designed to provide support, coverage, and access for breastfeeding after giving birth. Not surprisingly, they are a great bra to wear when you're pregnant.
Nonetheless, there are some things to consider before wearing one:
Is it safe to wear a bra during pregnancy?
Know-it alls might have told you to let your breasts go free during pregnancy so they can grow untethered. This will lead to shoulder and back ache in the short term and premature breast sagging in the long run.
It's not only safe to wear a bra during pregnancy, it is also critical as bras provide the essential lift and support you need.
But you can't wear your pre-pregnancy bras anymore. They don't fit and are too uncomfortable.
Choosing the right bra to wear during pregnancy
Whichever bra you choose, it should fit well, feel comfortable and be able to grow with you throughout pregnancy.
Nursing bras
Nursing bras are obviously my first choice. These bras are like the Rolls Royce of the bra-world. They are luxuriously soft and supportive, which is exactly what you need when you're feeling pukey, achy and big.
Most nursing bras are made of stretchy material that will grow with your breasts and ribcage. If possible, choose natural fibers like cotton with no seams near your nipple.
If you can wear the same bras throughout pregnancy and breastfeeding, that gives you the best bang for your buck. Check out my review of the best nursing bras here.
Maternity bras
Now a days, the terms nursing bras and maternity bras are used interchangeably. The only difference between a pure maternity bra and a nursing bra is that a maternity bra doesn't have drop-down cups for breastfeeding.
Underwire regular bras
Are they even safe to wear during pregnancy? Yes, they are. And if you have a good quality one that fits just right, you can wear underwire bras when you're pregnant.
However, these bras are unforgivingly restrictive when your breasts grow. They have no capability to stretch.
Plus, if you are already producing colostrum, the underwire will press on your breast tissue and put you at risk of painful clogged ducts and mastitis.
Personally, I think you should avoid underwired bras during pregnancy.
Wireless regular bras
These are better than underwired bras when it comes to comfort.
However, wireless regular bras are more like bralettes. They are just not supportive enough for pregnancy breasts.
They are also not made of stretchy material and you'll find they get uncomfortable really quickly.
Sports bras
Sports bras are a big no-no. They are even worse than regular bras!
By design, sports bras are made to be hold your boobs tight against your ribcage to prevent boob bounce.
They don't stretch to accommodate growing boobs. It just gets harder and harder to breathe.
All is not lost! Nursing sports bras provide support without the discomfort. Check out my nursing sports bra reviews here.
How can you support your breasts during pregnancy?
Wear an ultra-supportive bra that can accommodate breast size changes. My preference are nursing bras but you can wear any supportive bra that is comfy for you. 
Make sure the bra size is correct. Buy according for your current breast size.
Make sure the band has at least 6 hook and eye options so you can adjust the band to suit your growing ribcage
Maternity or nursing tanks with a good shelf bras are also options if you don't like to wear bras.
Maintain good posture – standing straight with your shoulders back. As hard as it is, try to hold your growing belly in so your spine isn't too curved.
Support your breasts during high impact activities like running or jogging by wearing a good nursing sports bra.
When should I start wearing a nursing bra during pregnancy?
You should start wearing a nursing bra whenever your regular bra starts feeling uncomfortable. For me, that happened at the 6 week mark.
Some moms persevere with the regular bra until later on in pregnancy with the hopes that they can buy a nursing bra that will fit post-partum as well. This is fine, as long as you're comfortable and your regular bras still fit.
Read all about when you should start wearing nursing bras and why. 
What size bra should I buy during pregnancy?
If you're in early pregnancy, your breasts wouldn't have changed much yet. You can buy a nursing bra in your pre-pregnancy size.
But if it's the second trimester and beyond, or you feel that your breasts have grown, you should measure yourself to know what size bra to buy.
How can I measure for a nursing bra while pregnant?
The best time to measure yourself for a nursing bra is in the 8th month of pregnancy. This is when it is expected that your breast size is the same as it will be 4-8 weeks post-partum.
You can either measure yourself at home or get fitted in a lingerie shop.
I have a step-by-step guide to talk you through how to measure yourself at home.
Know your body changes when pregnant
Your body changes in lots of ways during pregnancy but I'm only going to focus on those changes that affect your bra choice.
Your breasts can expand up to 3 cup sizes during pregnancy. At the same time, your rib cage also starts to expand from the second trimester.
Your growing belly will start pushing on your diaphragm (and other organs), making you feel short of breath.
That's why you need a bra that is wireless (so the wires don't cut into your upper belly and ribs) and made of stretchy material to accommodate both your expanding rib cage and boobs.
I'm not going to breastfeed, do I still need to buy a nursing bra?
If you are not going to breastfeed then you definitely don't need a bra with nursing features.
However, I still recommend a maternity bra for support and comfort. The thing is, most (if not all) maternity bras are also nursing bras now a days.
Read: Nursing Bra vs Maternity Bra: Are they the same?
To wrap up
You can and should wear a nursing bra during pregnancy. Just make sure you choose one that fits you just right and is stretchy enough to accommodate any breast and ribcage changes you might have.
Check out these nursing bras that are perfect to wear during pregmancy: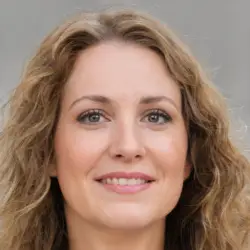 Latest posts by Sharon James
(see all)