Pregnancy comes with a lot of changes. You might continue trying to wear your favorite pre-pregnancy outfits for as long as you can but eventually cave in to buying a maternity dress or three. 
Your bra is no different. Unfortunately most moms find it necessary to buy a new bra during and after pregnancy. Not just any bra, but a maternity or nursing bra.
So, what is the difference between a nursing bra and a maternity bra? Or are they the same? Which one should you wear?
Let's find out!
Is a maternity bra the same as a nursing bra?
Though they are usually grouped under the same category, maternity and nursing bras are not the same.
As the name suggests, maternity bras are usually worn during pregnancy and are designed to provide comfort and support while your ribcage and breasts grow. They don't have features for convenient breastfeeding.
Nursing bras, on the other hand, are specifically designed for breastfeeding with drop-down ups or push-aside flaps.
They have quite a few similarities:
Wireless
Wide and comfortable under-bust band
Wide shoulder straps to disperse weight
Soft, stretchy fabric to support breast changes
Multiple hook and eye options (usually 6) and some come with bra extenders
Both can be used during and after pregnancy
In other words, maternity bras and nursing bras both provide the same flexibility, comfort and support. However, nursing bras have extra 'convenient breastfeeding features'.
Read: How does a nursing bra work?
What are the differences between a nursing bra and a maternity bra?
The main differences between a nursing bra and a maternity bra is the breastfeeding features:
Easy one-handed clasps for drop-down cups
Push aside flaps (usually found in nursing sleep bras)
Similar to regular bras, maternity bras usually have padded cups. Nursing bras often have no or thin cup padding so it's easy to fold the cups down during breastfeeding. Some have pockets for removable padding.
Benefits of wearing a nursing bra during pregnancy even if you don't intend to breastfeed
Every mom-to-be has the choice to breastfeed or not to breastfeed. If you are sure you will never breastfeed,  no worries mama, your maternity bras will do just fine.
But there some great benefits to wearing nursing bras during pregnancy:
Did you know, milk production starts way before the baby comes? Your mammary glands start producing colostrum from about 16 weeks of pregnancy.
Some women get milk leaks during pregnancy and might need extra absorbent breast pads in their cups. If you need to get to your nipples quickly, either to wipe off excessive milk or express, a nursing bra would allow you to unclip your cups easily.
Your breasts and nipples get more sensitive during and after pregnancy. Nursing bras are made of soft, breathable fabric and helps provide that soothing feeling to your boobs.
Nursing bras are designed to stretch and shrink according to your breast changes whether breastfeeding or not.
Why buy a maternity bra for pregnancy and a nursing bra for breastfeeding when you can buy a nursing bra to use throughout your pregnancy and the months of breastfeeding ahead?
Tips on what to look for in a maternity or nursing bra
Wireless to prevent clogged ducts
Seamless, especially if you have sensitive skin
Wide under-bust band for better support
Wide shoulder straps to disperse weight
Stretchable and breathable fabric
Non-fiddly clasps for drop-down cups
It should fit just right
For more info on how to get a nursing bra that fits perfectly, check out this article: What nursing bra size should I buy? A simple guide.
To wrap up
Now that you know more about maternity and nursing bras, I hope it helps you decide on which to buy- nursing bras of course 😀
Anyway, as breastfeeding is widely encouraged, most brands make maternity bras that also function as nursing bras and vice versa. You would be hard-pressed to find a 'pure maternity bra' on the market.
Check out my recommendations for nursing bras that would suit you just fine during pregnancy:
Not sure how to choose? Read: How to choose the right nursing bra for you (with examples)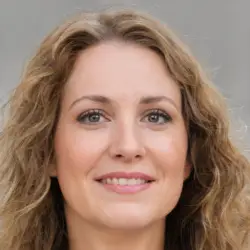 Latest posts by Sharon James
(see all)