Your breast size and ribcage change throughout pregnancy and post-partum. A good nursing bra will accommodate the various changes.
A nursing bra should fit comfortably without being too loose or too tight. The shoulder straps shouldn't be too tight or dig into the skin, but it should feel snug enough to support the breast without being uncomfortable.
Let's take a deep dive:
How to measure bra size
The most important thing you can do in your quest to find the perfect fitting bra is to measure your breast and ribcage at the right time in your pregnancy.
The best time to measure yourself is in the 8th month of pregnancy as this is when your breast size is similar to what it would be post-partum.
I take you through a step-by-step process of measuring yourself the right way.
Does your nursing bra fit like it should?
Women are expected to know when their bras are too tight or don't fit as it should. Surprisingly, many women wear ill-fitting bras because they don't know any better. It's like eating junk food all your life and not realizing how much better you would feel if you ate more vegetables!
In essence, you need to be able to breathe freely in your bra and it should not cause any discomfort. A properly fitted bra can improve posture, support breasts during activity, and reduce back pain.
If you have large breasts, Kindred Bravely makes a busty version of their crowd favorite Simply Sublime Nursing Bra:
Check it out on Amazon
How to get a great nursing bra fit
The best way to get a great fit is to try them on and see for yourself. Buy a few different styles and brands as one bra might fit you much better than another even though they are all the same size. There is no other way to know.
If you're trying out a bra towards the end of pregnancy, start with the outer hooks as your ribcage will shrink after the delivery.
Then, move around while wearing the bra, stretching, leaning, walking on the spot and pretending to carry a baby. Check if you feel comfortable and supported in it.
Some moms buy bra extenders to extend the band of the nursing bra as their ribcage expands while others buy nursing bras that come with extenders:
Check it out on Amazon
How to adjust your nursing bra to fit just right
Assuming you have a nursing bra that is the correct size for you:
Adjust the under-bust band
Good nursing bras come with at least 3-6 hook and eye options. Adjust your band so that it sits flat on your ribcage. It should lie horizontal around your chest and back. If it is riding up too much at the back, you might need to adjust the straps or choose a bra with a smaller band size.
You should be able to fit 2 fingers underneath the band.
Adjust your shoulder straps
Adjust your straps so that they hold up your bra. Again, you should be able to fit 2 fingers underneath each strap. If your straps are too  loose, they will fall off your shoulders. Your breasts will also feel heavy and unsupported. If they are too tight, you will feel them cutting into your skin and your under-bust band might ride up your back.
Exchange your bra
Unfortunately some nursing bras come in fixed sizes and are not adjustable. If your nursing bra doesn't fit just right, don't settle. Return or exchange it.
What to do if your nursing bra is too big
Your cups gape or wrinkle. You should be able to insert a hand under each cup. Any more space than that and you have cups that are too big. Choose a nursing bra with a smaller cup size.
Your boobs can slip out of the bottom of your cups. Choose a bra with a smaller band size.
The under-bust band rides up in the back even on the tightest hook. Choose a smaller band size.
The straps slip off your shoulders even when tightened. You can do some fancy stitching to shorten the straps. The easier option would be to return the bra and buy a different one with shorter straps or a racerback design.
What to do if your nursing bra is too small
Your breasts spill out the top. You will need to buy a bra with full cups and in a bigger cup size.
Side boobs. Buy a bigger cup size. Some bras have taller side wings to prevent this.
The straps dig into your shoulders. Loosen the straps if they are too tight. Or buy a bra with wider straps.
The flexi-wire pokes into you. Go up a cup size. Or buy a wireless nursing bra instead.
The center doesn't lay flat between your breasts. You might need to go down a band size. Or try a different nursing bra brand.
Your boobs feel too restricted. You might need to go up a cup size, buy a bra with more flexible material, or go wireless if you haven't already.
You can't breathe or move properly. You definitely need to go up a band size or two. And buy a bra with stretchy material.
Feeling less than happy with your fit?
Buying pregnancy bras and outgrowing them in a matter of months is quite annoying for moms-to-be. You have enough to cope with right now without having to go through the hassle of buying yet another set of pregnancy bras.
The thing is your breasts may change throughout each trimester. Post-partum, when you start breastfeeding, your breast size will fluctuate wildly for at least a few weeks. A solid maternity or pregnancy bra will cater to these various changes. It really is quite crucial you have a pregnancy bra that fits well so you're feeling confident, supported and comfortable for the home stretch.
I wore this bamboo nursing bra throughout pregnancy and breastfeeding:
Check it out on Amazon
If it's too tight, or the straps and/or underwire is digging in, put it away for well after you have finished with pregnancy and nursing. You don't want your breast tissue to be restricted at this time, and you'll need a soft-fabric bra that doesn't irritate your skin.
Mistakes made when shopping for nursing bras
Shopping too soon
Even though I started wearing nursing bras very early in my pregnancy, experts recommend waiting til the 8th month of pregnancy to measure yourself for one. Your breasts change throughout pregnancy and you can go up 2-3 cup sizes, especially towards the end of pregnancy. Measuring yourself in the 8th month of pregnancy ensures that your nursing bra will fit you throughout your breastfeeding journey.
If you start wearing nursing bras earlier on in your pregnancy, that's totally fine. Just be prepared that you might need new ones later on in pregnancy and during breastfeeding.
Going cheap
Some moms (including me in my first pregnancy) go for budget nursing bra options because they think that they won't be using the nursing bra for very long. Some moms might not even be sure if they will succeed at breastfeeding.
There are definitely good quality budget nursing bras on the market. However, in general, you will need to pay a little bit more for a nursing bra that can give you good support and comfort.
Motherhood Maternity offers good quality nursing bras at affordable prices:
Check it out on Amazon
Buying all your nursing bras at once
Your breasts increase in size throughout pregnancy. Then, during the first few months of breastfeeding, they do this yo-yo thingy where they can be really engorged and heavy before feeding and really deflated an hour or two later. It takes at least 2-3 months of breastfeeding before your breasts calm down.
So don't buy all your nursing bras at once. Stagger your nursing bra shopping – maybe buy 2 earlier on in pregnancy, 1-2 really comfy and stretchy 'new mom nursing bras' at the end of pregnancy, and the rest much later when your breast size is stable.
Choosing the wrong style
Who would have thought there would be so many types of nursing bras to choose from? I certainly didn't before I looked into buying one. Choosing the wrong design can mean the world of difference in terms of fit, comfort and support.
Check out my article on how to choose the right style of nursing bra for you.
 Missing the return window
This is the biggest mistake you can make when nursing bra shopping. Even if you've bought the same bra in different colors, you need to try all of them on to know if they fit well. There is so much variation in size and quality, even when the bra is the 'same size' and made by the same company.
To wrap up
Nursing bras are worthwhile investments only if they support your breasts well and are comfortable to wear. No matter how expensive and high quality a bra is, if it doesn't fit right, it's not going to work. Make sure your nursing bra fits just right.
This is my short list of the best nursing bras on Amazon to start you on your nursing bra shopping.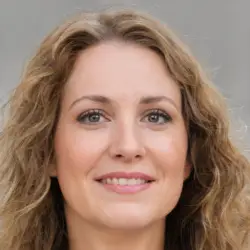 Latest posts by Sharon James
(see all)