My nursing bras outlasted the breastfeeding journey for both my kids. But I have small breasts, hardly sweated in them, and spent a vast majority of the time at home. Your situation might be different.
You should change your nursing bra when it loses its elasticity, which can happen after three to six months of regular use. You will also need to change your nursing bra if it doesn't fit well anymore.
Let's take a deep dive:
When to change your nursing bra
When it comes to switching to a new nursing bra, there is no one-size-fits-all answer. However, these are the common triggers for buying a new nursing bra to replace your old one:
Loss of support
Bras should be changed about every three to six months because the straps and band can get worn out and lose their shape. The elasticity in the fabric decreases over time which means that the bra may not provide enough support.
Cake Maternity nursing bras don't give up their elasticity easily:
Check it out on Amazon
Broken hard-wear
It's always annoying when hooks tear or clips break before the rest of the bra gets worn out. But when these bits go, it renders the bra useless. You can try to repair them but who has the time to do that with a screaming baby in the house?
You're better off just chalking it down to experience and buying a new nursing bra in a different brand.
This Kindred Bravely French Terry Nursing Bra doesn't have any clips or hooks:
Check it out on Amazon
Too dirty to wash
Nursing bras also get dirtier faster than regular bras due to breast milk, sweat, spit up, etc. You get the picture.
While a lot of these stains can be washed out, over time your bra will accumulate so many stains that you would feel too embarassed to wear it.
Then, it's probably time to buy a new one.
Further reading: How often should you wash your nursing bra?
Doesn't fit anymore
If like me, you bought your nursing bras at the beginning of pregnancy, they might not fit towards the end of pregnancy and during breastfeeding.
Your breasts can gain up to 3 cup sizes when your milk comes in! Your ribcage will expand from 20 weeks onwards until the end of pregnancy.
Even during breastfeeding, breast shape and size can change.
The worst thing you can do is to continue wearing a nursing bra that doesn't fit anymore. If it is too tight, you will increase your risk of clogged ducts and mastitis. If it is too loose, you might as well not wear one since the bra will provide little to no support.
Change of lifestyle
When you first start breastfeeding and spend most of your time at home, a 'new mom' nursing bra that is uber soft and comfy is important. At this stage, support, style and shape takes a back seat.
But when you start venturing into the world again, you might find your bras too frumpy. At this point, you will probably want to change to an every day nursing bra that looks better, has more support and gives your breasts a better silhouette under tops.
This Ooh La La Nursing Bralette is ooh la la!
Check it out on Amazon
You want a new bra
Sometimes a gal doesn't need any reason to change her bra. You can change your nursing bra anytime you want for whatever reason.
You might feel you need a change in bra style, or that you just need a new lacy nursing bra to help you feel better.
And that's fine.
To wrap up
The best way to ensure your nursing bra lasts is to buy good quality nursing bras and to take care of them lovingly. If you wash them by hand, they last longer.
Check out my recommendations for the best nursing bras on Amazon.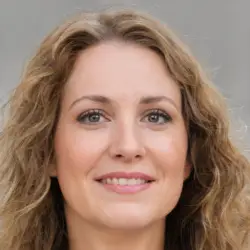 Latest posts by Sharon James
(see all)