Buying a nursing bra is easy but finding the right one can be quite the challenge. There are so many nursing bras on the market that it's difficult to know which one to choose.
Even so, nursing bras are one of the most important items in your breastfeeding wardrobe.
Luckily, Amazon offers a wide selection of nursing bras to suit any budget and these are my top picks:
Why is the Cake Cotton Candy Bra so awesome?
Will 4-way stretch to accommodate breast size fluctuation and engorgement
Made of seamless Softex microfiber material to provide a cooling effect and soft second-skin feel
Has double layers and structured panels for maximum support without wires
Multi-award winner – US Mom's Choice Award, UK Mother & Baby Award
What I don't like about it
The cup is thin and unpadded so your nipples will show through
Top of bra sits high so can peek out from low cut tops
Bear in mind
It's OK for it to be a tighter fit initially. It will stretch out quickly with a few washes.  
Read my  detailed review of the Cake Maternity Cotton Candy Nursing Bra.
Like racerback nursing bras? Check out the best ones on Amazon.
Made of soft, breathable cotton to reduce boob sweat 
It's a pull-on design with no irritating wires, hooks or snaps
The wrap front makes it easy to pull aside the flaps for skin-to-skin contact and that first breastfeed.
Great value-for-money
What I don't like about it
If you have a long torso, the bra might be too short for you
Sizes run small.
Bear in mind
This bra isn't adjustable. It either fits or it doesn't. 
Check out more bra options to bring to hospital.  
caters for sizes 30A up to busty J cups
Seamless and super soft 4-way stretch fabric for comfort
Knit-in zones around cups to provide extra lift
Mom's Choice Award winner
What I don't like about it
The removable foam cups are a pain – they shift, fold and move. Either remove them or put a stitch in to keep them in place.
Bear in mind
These have low side panels. If you have very large breasts, they cause side boobs.
Read my review of the Body Silk Seamless Nursing Bra.
If you're a new mom, read my article on how to choose the best nursing bras for new moms. 
Why is the KB French Terry Bra so awesome?
Pull-aside flaps for easy breastfeeding – perfect for hospital and late nights
Made from ultra-soft bamboo that feels like second skin and is great for sensitive breasts and nipples
Easy pull on style with no hooks or snaps
Mom's Choice Award winner
What I don't like about it
Fabric can stretch after a few washes
Hard to pull on especially when you are sore from a C-section
Bear in mind
The straps are not adjustable so if you're extremely tall or short, this is not the bra for you. 
Find more bras to sleep like a baby.
Why is the Cake Truffles Bra so awesome?
The all-over lace helps you feel sexy
Has a plunge neckline to show off your cleavage in low cut tops
Has contoured cups to give you a nice silhouette and to protect against nipple-show-through and milk leaks
Has a flexi-wire for additional support
What's not so good about it
The A-slings sit quite centrally, giving you boob seat-belts. Weird. 
If your boobs are on the smaller side, you'll find a big gap in the cups despite buying the right size. 
Bear in mind
It's contoured and wired so you shouldn't wear this bra when your breasts are still engorged and sensitive
Read my Cake Maternity Truffles Lace Nursing Bra Review for more juicy details!
Check out more sexy nursing bra reviews here. 
What's great about the Cake Zest Sports Bra
The flexi-wire and molded cups minimize bounce during high-impact exercise and give support, lift and shape
Molded cups also separate your breasts so you don't sweat between them
Wide padded straps to disperse weight comfortably
Made of smooth spacer material to reduce friction and wick moisture away from your body
What I don't like about it
Band sizes run small and cup sizes run big
The underwire can dig in if bra fit isn't right
Bear in mind
If you have heavy breasts, no sports nursing bra will give you enough support during high-impact exercises.  
Check out more nursing sports bra reviews.
You can use it for both pumping and breastfeeding.
Made of soft, breathable cotton – great for everyday wear and even to sleep
Compatible with most pump brands: Spectra, Lansinoh, Philips Avent, Evenflo etc.
Number 1 best seller on Amazon with >17,000 5-star ratings
What I don't like about it
Thin fabric (might be a positive for some)
Top of bra comes up quite high so you can't wear this with low-cut tops
Bear in mind
Sizes run big so you might need to order a size down.
Check out my review of the top pumping bras on Amazon.
What's great about it
Lightly contoured cup so it's not bulky
Fabric has been described as buttery-soft (like a croissant)
Non-fiddly clasps for the drop-down cups 
Has cotton-lined A-frame slings for better support and coverage.
 What's not so good about it
Cups run big so if in doubt, go one cup size smaller
Bear in mind
Flexi-wired bras have to fit just right. Otherwise you'll increase your risk of clogged ducts and mastitis
Check out more underwired nursing bra reviews. 
What's good about it
Seamless and made of extra soft fabric for comfort
Supportive enough even for large breasts. Also has a busty option. 
The removable inserts are triangular, therefore they don't dislodge as easily. 
Parent Approved Award winner
What's not so good about it
Looks a bit frumpy, like what my grandmother would wear.
The clasps sit high and are fiddly.
Bear in mind
This is the ultimate full coverage bra with wide under-bust bands and thick straps. It's great if you have large breasts in need of more support but if you have small breasts, the bra overwhelms you.  
Further reading: The 13 best wireless nursing bras on Amazon 
It ticks all the right boxes – it's comfy, supportive and affordable.
It's made of organic cotton, which is much better for the environment and for your skin.
Pull-on style with no irritating hooks or snaps
Caters for sizes 30B and upwards. Even comes in busty sizes for larger-breasted moms.
What I don't like about it
It's more of a sleep bra – not supportive enough for outside wear.
Fabric stretches with wash
Bear in mind
It's not adjustable. Make sure you try it on for size before the return window closes.
Check out more cotton nursing bra reviews. 
If you're into organic, these are the best organic nursing bras on Amazon. 
What's good about it
It's made of bamboo and is super soft and comfy
Has a plunge neckline with a touch of lace to help you feel sexy
Has memory foam molded cups
Racer back design for more support
What's not so good about it
Only fits up to E cup
The clasps sit quite high
The side slings stretch with use
Bear in mind
The racerback straps can't be converted to the usual U-style. If you wear lots of camis, this bra won't do. 
Check out my detailed review of the Tutti Frutti Bra.
These are the best bamboo nursing bras on Amazon.
Best nursing bralette: Oh LA Lari Lilian Nursing Bralette
Check it out on Amazon
Why I love the Lilian Bralette
has beautiful floral lace to help you feel sexy again
lace racerback design so straps don't fall off
The plunging neckline and racerback design gives you a flattering cleavage
Surprisingly soft and non-irritating on the skin 
What I don't like about it
removable padding gets displaced after nursing. I recommend removing them altogether. 
Bear in mind
This is purely for moms with small breasts. If you have larger boobs, it won't be supportive enough and you'll end up having boob spill at the front and sides. 
What's good about it
Has an inner nursing frame that can be flipped up from the bottom
Comes with removable clear straps 
Feels soft and silky 
Has pockets for removable breast pads 
What's not so good about it
Rolls up under clothes easily
Not enough support
Bear in mind
Strapless nursing bras are not supportive enough to wear for long periods of time.
Check out more strapless bras and bandeaus for breastfeeding.
What's good about the IloveSIA Bra
Great value-for-money
Seamless and sits well under t-shirts
Ribbed stitching and front shirring to lessen the uni-boob look
Oeko-Tex® Standard 100 Certified material – not many budget bras have this
What's not so good about it
Size runs small
Material stretches easily and quickly loses elasticity
Bear in mind
While budget doesn't mean lousy, it often means less durability. Which is fine if you're not planning to breastfeed for long. 
Check out these affordable but good quality nursing bras on Amazon. 
Buyer's Guide
Do you really need a nursing bra?
NO. You don't actually need a nursing bra. Any regular bra or alternatives to nursing bras will do, as long as it is comfortable and doesn't cause issues like breast discomfort or clogged ducts. However, nursing bras are specially designed for convenience, comfort and support during breastfeeding. 
How do I choose a good nursing bra?
Make sure it's comfortable
Check if the bra gives you enough support
Allows easy and discreet breastfeeding even when you are out and about
Helps you feel better about how you look
Adjustability – there should be at least 4-6 hook and eye options or bra extenders
Durability – a good quality nursing bra will last you throughout your breastfeeding journey and beyond.
Read my detailed nursing bra guide to find out everything you need to know. 
How much should I spend on a nursing bra?
How much you spend depends on:
how long you intend to breastfeed – if you're not sure if you can even successfully breastfeed, you could buy a 'budget nursing bra' first and splurge on a better one later
your budget – there are nursing bras to suit any budget. 
In general, a good quality nursing bra costs around $40-$50 while a good budget option costs $20-$30. 
Take a deep dive with this article: how much does a nursing bra cost?
How many nursing bras do you need?
You'll need at least 3 comfy everyday nursing bras – one to wear, one to wash and one as backup. If you are active or do sport, a nursing sports bra also comes in handy. I also have a structured nursing bra with padding for work.
For more info, read: How many nursing bras do you need?
Is it better to buy online or in-store?
There's pros and cons to both. 
Buying in-store is better because you can try on as many nursing bras as you wish until you get the best fit. 
But you need to deal with a pushy sales girl trying to get you to buy more than you need. And you'll actually need to get to a store. 
Buying online can be challenging because you can't try them on first before you buy. 
But if you measure yourself at home and make sure you buy from a seller who has a generous return policy, you can buy and return as many as you need until you find the right one. 
With Amazon Prime, you can even 'try before you buy'. 
How do I measure myself for a nursing bra?
I'll let this video do the talking:
You can also read my step-by-step guide on how to measure yourself for the right size nursing bra.
When should I buy a nursing bra?
The short answer is whenever you feel more comfortable wearing a nursing bra than a regular bra. For me, that was in the first trimester of my pregnancy.
But the best time to measure yourself for a nursing bra is in the 8th month of pregnancy.
Read when to start wearing nursing bras (and why).
Should you wear a nursing bra at night?
It depends. If you are leaking breastmilk, it's easier to wear a nursing bra so you can insert breast pads to catch the leakage. Otherwise there will be lots of clothes and bedsheets to wash in the morning.
Some moms have slept bra-less anyway and put towels or change pads underneath them to protect the sheets.
When I don't leak, I often sleep bra-less in a light cami for comfort.
I have an in-depth article on this too.  
Are maternity and nursing bras the same?
The difference is that maternity bras are worn during pregnancy to accommodate your growing breasts while nursing bras are worn after delivery and has extra features for convenient breastfeeding. However, many brands make 2-in-1 versions of maternity and nursing bras which can be worn from pregnancy.
Wearing a nursing bra during pregnancy also saves you from having to buy too many new bras.
Is wireless or flexi-wire better?
Again, this depends on your situation.
Wireless nursing bras are more comfy for new moms and reduces your risk of clogged ducts if you still get breast engorgement on and off. 
Flexi-wired nursing bras are better for support, especially if you have large breasts. They also tend to look less frumpy. 
Are locally-made nursing bras better than imported nursing bras?
Most nursing bra brands, even established companies that have proven themselves over many years, make their nursing bras in countries like China, Vietnam and India. Even though their bras are not made in the USA, brands like Cake Maternity and Kindred Bravely strive to be sustainable and eco-friendly, making sure the factories their bras are made in follow strict working standards. 
However, if you want to support local, these brands make their nursing bras in the USA and they don't cost much more than imported ones.   
It's a wrap
The right nursing bra is the most comfy, supportive and convenient piece of clothing you can have while breastfeeding. It can be a lifesaver when it comes to your breastfeeding journey. I hope this article helped you find the best nursing bra for you.   
If you found this article helpful, share it with your family and friends.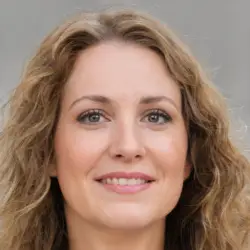 Latest posts by Sharon James
(see all)