Breastfeeding in public can be awkward and uncomfortable for the shyer among us. I've tried using a nursing cover but found all the fumbling stressful. Plus, my baby hated it.
That was when I found the 2-shirt method. It was a eureka moment for me and it led me down the path of looking at how I can nurse in public without revealing more than I want to.
In essence, you can breastfeed in a shirt by wearing 2 layers – a regular shirt on top and a nursing tank underneath. You can also wear a nursing shirt that is designed specifically for breastfeeding.
Let's take a deep dive:
What you need to breastfeed in a shirt
For the 2-shirt method to work, you'll need to layer two tops:
A loose shirt or t-shirt on top
Look in your cupboard for loose or stretchy t-shirts that you can easily pull up. If you don't have one that fits your post-partum body yet, buy one like this that you can continue wearing later when you're back to your regular size:
Check it out on Amazon
You can also wear a shirt or blouse that has buttons down the front as your top layer:
Check it out on Amazon
The underlayer
Nursing tank
A nursing tank is the perfect underlayer. Choose one like this Cake Maternity Toffee Nursing Tank, with a built-in bra that you can easily clip down:
Check it out on Amazon
Check out the best nursing tanks and camis on Amazon.
Other options for underlayers are:
Regular stretchy cami or tank
If you are choosing to wear a regular cami, you'll need to make sure it is low-cut and stretchy enough to pull down under your breasts. You can even wear a cami that doubles up as shape wear:
Check it out on Amazon
Nursing bra with naked tank
If you have larger breasts or need more breast support than a nursing tank can give you, wear a nursing bra with clip-down cups underneath. Kindred Bravely has an amazing busty range for large breasted moms:
Check it out on Amazon
Check out my review of the best nursing bras.
To cover your tummy area from being exposed, you can wear a open-busted tank like this one:
Read my review of The Naked Nursing Tank.
Or a belly band that functions as a body shaper as well:
The 2-shirt method
Wear both tops, with the stretchy regular t-shirt over the nursing tank.
When you need to breastfeed, lift the outer t-shirt over your breasts.
If you are wearing a button-up shirt, undo the buttons to your navel.
Lift your baby to the level of your breasts and unclip your tank bra.
Let your baby breastfeed to their heart's content.
When they are done, clip your tank up before you lower your baby.
Pull your shirt over your nursing tank.
And you're done!
Check out this video on how you can use the 2-shirt method with t-shirts you probably already have in your closet:
Benefits of the 2-shirt method
It doesn't get easier than this
You don't need to use nursing covers
You can almost always find some tops in your wardrobe to make it work
Disadvantages
Wearing 2 layers can make you too warm in summer
It doesn't work well with bulky winter sweaters
You still show a little breast in that gap between your baby and your pulled-up outer shirt
If you want to wear only one layer of clothing or don't want to show any skin at all:
Wear a nursing shirt
There are plenty of affordable maternity brands offering nursing tops and dresses. These nursing gear are specially designed to flatter post-partum bodies and have easy-access nursing flaps for breastfeeding without showing skin.
Check it out on Amazon
Check out my favorite nursing tops for summer.
To wrap up
The 2-shirt method is an easy way to breastfeed discreetly in a regular shirt. But if it's too warm for double layers, a specially designed nursing top is your answer.
Check out my review of some plus-sized nursing tops that are uber flattering.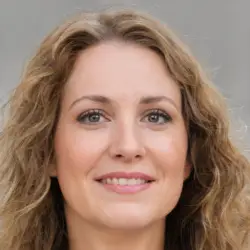 Latest posts by Sharon James
(see all)