Nursing tanks are not only functional but are also comfortable and stylish. They are like regular tank tops but with easy breast access. I love nursing tanks but are they really necessary?
No, nursing tanks are not necessary but highly recommended. Nursing tanks are designed specifically to help moms breastfeed and pump conveniently and discreetly. They are the perfect option for moms who are looking for a comfortable and stylish addition to their maternity wardrobe. 
Are nursing tanks really necessary?
I breastfed my first child without the help of nursing tanks. I didn't know they existed so I never missed them. They are not necessary to successful breastfeeding at all. However, now that I've experienced the wonderful convenience of nursing tanks, I highly recommend them.
Nursing tanks are versatile pieces of clothing that can be worn during pregnancy, breastfeeding, and postpartum. These tanks provide an easy way for nursing mothers to access their breasts without having to lift up their shirt.
Check out my review of the best clip-down nursing tanks on Amazon.
Nursing tanks can be worn on their own or as a layering piece under other clothing. They also come in pump-friendly styles that allow moms to feed or pump with ease while wearing them.
Check it out on Amazon
Are nursing tanks worth the money?
Nursing tanks can range from budget options that are less than $10 to higher quality ones that are around $60. They used to be a lot pricier but are now very affordable.
I have a range of nursing tanks – quite a few cheaper options and 2 dearer ones which I wear to work.
I think they are worth it for 2 main reasons:
Nursing tanks allowed me to breastfeed in public with more self-confidence. I didn't feel like I was exposing half my body every time my baby got hungry.
They are great value-for-money. Because nursing tanks were so stretchy and accomodated my changing body easily, I wore them throughout pregnancy and breastfeeding. I even wore them as a regular tank after I was done with nursing.
I highly recommend this Cake Maternity Nursing Tank. It's lasted me through the thick and thin of breastfeeding and I'm still wearing it to work as a regular cami under my jacket.
Check it out on Amazon
That is why, even though nursing tanks might be slightly more expensive than regular tanks, I still think they are worth the money.
Let's look at the 6 biggest benefits of nursing tanks:
Why use nursing tanks
Protects your modesty when breastfeeding in public
There is nothing worse than feeling exposed and vulnerable, which is why these tanks are so popular with moms who breastfeed in public. Nursing tanks allow moms to breastfeed anywhere and any time, without having to deal with the difficulty of removing or adjusting clothing.
Check it out on Amazon
Allow discreet pumping
Honestly, there is no such thing as pumping discreetly, mostly because even the quietest pumps like the Spectra (read my Spectra review) makes a low humming sound that can easily be heard in quiet office environments.
However, if you can't pump in absolute privacy (you might have to share the breastfeeding room with other moms), then a pumping tank is your answer because you don't have to expose much skin while pumping. In case you're wondering, pumping tanks are exactly like nursing tanks but have cups that can hold pump flanges.
This is a pumping tank:
Check it out on Amazon
You might also be interested in my review of the 4 best pumping tanks on the market.
Functions as a bra and a top
If you have small breasts, nursing tanks with built-in-bras provide enough breast support that you don't have to wear a nursing bra underneath. It's great not having to wear 2 layers, especially in the summer. Plus, there's less laundry to do, which is always a good thing.
Unfortunately, if you have large breasts, you should wear a nursing bra underneath your tank because nursing tanks simply don't provide enough support, even if it is a 'busty' option.
The Kindred Bravely Simply Sublime Busty Nursing Tank is designed specifically for larger-breasted moms:
Check it out on Amazon
This is my review of the best nursing tanks for large breasts.
Great value-for-money
The biggest bug bear I had with maternity clothing was that I would only be using them for a relatively short time.
But nursing tanks now a days are almost indistinguishable from regular tanks until you whip your breasts out. I've used my tanks during pregnancy, throughout breastfeeding and continue to wear them to sleep and occasionally as an underlayer to work.
Does this look like a nursing tank to you? Coz it is.
Convenient night feeds
If you wear a nursing bra underneath your pajama top, you'll need to get through 2 layers clothing to get to your breasts. But if you have a nursing tank on, all you need to do is fold the cup down and you're good to go.
Protect from milk leaks at night
If like me, you're not a fan of wearing bras to bed at night, you will quickly realize the problem of wet bedsheets due to milk leaks. Unfortunately, your breasts leak more milk at night then at any other time.
A nursing tank is an easy solution to this dilemma because many of them are either padded or have pockets to hold breast pads in place.
These cotton SUIEK nursing tanks come in packs of 3 and make amazing sleep tanks:
Check it out on Amazon
Do you need nursing tanks to breastfeed?
As with any other maternity gear, you don't always need nursing tanks to breastfeed. There are many ways to make do with your existing clothes, whether that's converting your regular tanks into nursing tanks, or wearing your regular clothes during breastfeeding.
However, nursing tanks are great because they are practical, comfortable and affordable. They are definitely one of the highly recommended essential items to have in your maternity capsule wardrobe.
To wrap up
Perhaps I'm biased because I am a huge fan of nursing gear, but I really think a nursing tank would be a great addition to your maternity capsule wardrobe.
If you agree, check out my review of the best nursing tanks and camis on Amazon.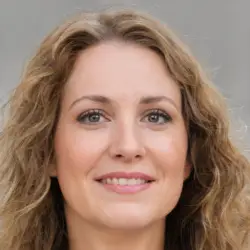 Latest posts by Sharon James
(see all)