Going back to work can be emotional and stressful for moms. You are not only dealing with separation anxiety from your baby but there are also loads of other hurdles like getting your brain to work again, breast milk pumping at work, and getting bub used to the bottle (no easy feat).
Assuming you want to continue breastfeeding your baby, you should look for nursing bras with these features:
Flexibility and comfort
When you first go back to work, your breasts will go into withdrawal from not having baby suckle all the time. Unfortunately, this means you get engorged multiple times in the day again. Breast milk pumping is great if you can do it regularly but most working moms don't get to pump as often as they would like at work. With this in mind, definitely go for wireless nursing bras made from stretchy material.
Check it out on Amazon
Protection from nipple show-through and milk-leaks
The last thing you want is for your boss and colleagues to get distracted by your nipples showing through your unpadded bra. Milk-leaks also happen very commonly. Unless you want to carry around multiple change of tops, I highly recommend padded nursing bras to wear back to work.
Check out the 6 best padded nursing bras on Amazon.
Allow easy breastmilk pumping
Time is of essence. You will find very limited time to sneak pumping sessions into your work day. Make sure you wear nursing bras that allows you to pump easily. Better yet, wear a hands-free pumping bra.
Check it out on Amazon
These are some of great nursing bras to wear back to work:
The Mousse Nursing Bra is wire-free for comfort and has padded cups for shape and protection. It also feels luxurious with a polka dot mesh and satin edging. Comes with matching briefs.
The Tutti Frutti Nursing Bra is one of my personal favorites. It is made of soft, breathable bamboo and is extremely comfy. The racer-back design, adjustable straps, contoured cups and wide under-bust band all work together to provide awesome support without the need for wires. The plunge neckline and touch of lace allows you to wear lower cut tops without fear of your nursing bra peeping over the top.
If you are wearing a 'regular' nursing bra and want to pump hands-free, then bring this bra along as well:
The Signature Pumping Bra has a fully adjustable 10 inch velcro back panel and easily slips over your 'regular' nursing bra. The 4-way layering support keeps a tight seal of breast shields and fits all standard pump flanges from major brands like Medela, Spectra, Phillips Avent etc.
What do I do? I wear this nursing bra to work:
I admit wearing a sports bra to work isn't conventional but I love my Lotus Pumping Bra! It allows me to feed my baby before work and there is no need to layer another pumping bra on top for hands-free pumping at work.  This saves me precious time. It is also really supportive, comfy and compatible with most breast pump brands.
The only downside? It's not contoured. I use removable pads to protect against milk leaks and nipple show-through.
Read my detailed Lotus Pumping Bra review.
To wrap up
I've found the best nursing bras for work are actually all-in-one nursing and pumping bras. They are very supportive and allow you to breastfeed and pump without needing to change bras.
Further reading: The best pumping bras for work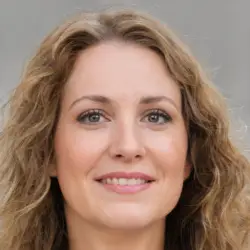 Latest posts by Sharon James
(see all)