What you wear (or don't wear) to bed is entirely up to you. Whether or not you wear a nursing bra to bed does not make any difference to your milk supply. But it helps support your breasts and keeps you comfy while you sleep, especially if you have engorged breasts or large breasts.
Overwhelmed with breastfeeding and all the dos and don'ts? It's not too late to take a breastfeeding class in the comfort of your own home. Check out the best online breastfeeding classes. 
Back to whether you should wear a nursing bra to bed when breastfeeding. Let's take a deep dive:
Why you would wear a nursing bra to bed
Leaking milk ducts are not just an issue for new moms. I am already 5 months into breastfeeding and every time my baby sleeps a little bit longer in the night (bless him) I leak. Wearing a nursing bra, whether it's a padded one or a sleep bra that holds disposable nursing pads, helps keep the milk from staining my clothes and sheets.
Engorged breasts are the bane of any breastfeeding mom. Whenever I have engorged breasts, I can't lie on my side or tummy. Even when I lie on my back, the slight pull of gravity to the sides make me ache. This is when I put my nursing sleep bra on. These dreamily soft angels are specially made to give light support  to your breasts while you sleep.
The Kindred Bravely French Terry sleep bra is amazingly soft:
Check it out on Amazon
For the reasons above (leaking milk ducts and engorged breasts), new moms will find it much more comfortable to wear a nursing sleep bra to bed in the first 1-2 months of breastfeeding. 
Check out my review of the best nursing bras for new moms.
Moms with large breasts have it especially hard when breastfeeding. You not only have to deal with the usual muscle aches and pains from lugging baby around, you also have to suffer through back and shoulder pain from heavier-than-ever large breasts. There is no rest for the wicked – even while you sleep, gravity does its thing and most moms with large breasts find it a lot more comfortable to have their breasts cocooned in a nursing bra instead of flopping around.
Read about the 5 best sleep bras for moms with large breasts. 
You hate sagging breasts!
While it is more important to support your breasts well when you're up and about, wearing a nursing bra to bed also helps with preventing unnecessary stretch on your breast ligaments, especially if you have large breasts.
What kind of nursing bra would you wear to bed?
The best kind: Nursing sleep bras! Sleep bras are specially made to be soft and comfy to give you the best possible sleep. They give light support without being too constrictive. Most nursing sleep bras are seamless and don't have annoying plastic clips to irritate your skin. They are also super easy to pull aside for sleepy middle-of-the-night feeds.
This organic cotton sleep bra is another favorite:
Check it out on Amazon
Check out my review of the best sleep bras to help you sleep like a baby.
If you don't have a nursing sleep bra, any comfortable wireless nursing bra would do just fine. However, make sure the nursing bra:
isn't too snug so that it doesn't feel restrictive. As long as it fits well enough to give you some light support, that's good enough.
is made of breathable natural material like cotton or bamboo.
is wireless – never wear a wired nursing bra to bed
I wear my Cake Maternity Tutti Frutti Bamboo Nursing Bra to bed when I'm too lazy to change out of it:
Check it out on Amazon
Read my review of the 13 best wireless nursing bras on Amazon. 
For the sake of discussion, let's say you don't really want to wear a nursing bra to bed:
Why you wouldn't wear a nursing bra to bed
I love letting my breasts go free at night (it's the only time I'm game to). It just feels really nice not having the restriction of a bra – no matter how comfy it is. The only times I wear a sleep bra is when I have milk leaks or breast engorgement.
Even with milk leaks, some women still prefer not to wear a nursing bra to bed. You could lay a towel under you to prevent milk stains on your bedsheets. Or look at some alternatives:
What can you wear to bed instead of nursing bras?
If you find nursing bras too restrictive, there are loads of other options. You could wear sleep camis with built-in shelf bras or nursing tanks. There is even a whole range of nursing sleepwear like the Kindred Bravely Davy Pajamas and my favorite, the sexy Lucille Nursing Nightgown:
Check it out on Amazon
Looking for more options? Read my article on some great alternatives to nursing sleep bras.
Is it OK not to wear a bra to bed?
Of course it is! It's entirely your choice. I am personally not a fan of wearing bras to bed so I only put on a nursing sleep bra when I have milk leaks or engorged breasts.
Does wearing a bra to bed affect milk supply?
No. Whether or not you wear a nursing bra to bed doesn't affect your milk supply. However, if you wear a regular bra or a nursing bra that is too tight for you, it can cause blocked ducts which can affect your milk supply and put you at risk of mastitis.
Further reading: What should you wear to bed when breastfeeding?
Will sleeping in a nursing bra prevent sagging?
Unfortunately breast sagging is inevitable with age (and other contributing factors). Being pregnant and having engorged breasts can both contribute to sagging breasts. Wearing a nursing bra, especially when you're out and about, helps support the breast ligaments.
If you have large breasts, wearing a nursing bra to sleep will also help support your breasts. If you have small breasts, it probably doesn't make any difference whether or not you wear a sleep bra. Bear in mind, wearing nursing bras will help but will not completely prevent sagging.
Further reading: How to prevent breast sagging after breastfeeding.
To wrap up
Wear or don't wear a nursing bra, it's up to you. But if you have engorged and leaky breasts, or large breasts, you might find it a whole lot more comfy to wear a soft nursing sleep bra to bed.
Before you decide on a nursing bra, read my detailed guide on how to choose a nursing bra that is right for you.
For more helpful articles, remember to subscribe to my newsletter.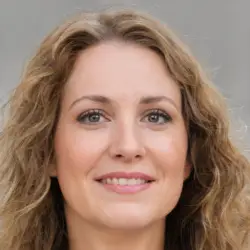 Latest posts by Sharon James
(see all)