Whether it's from multiple pregnancies, aging, gravity or inheriting unlucky genes, sagging breasts catch up with all women at some point.
The good news is that you don't have to helplessly accept that it's your lot in life. There are numerous ways to prevent sagging for as long as possible. Many of them only require minimal changes to your habits and routines.
But first, the million dollar question:
Will breastfeeding cause breast sagging?
I've heard of women who refuse to breastfeed because they were worried their breasts would start drooping. While breastfeeding can change the shape (and size) of your breasts, and droopy breasts can make nursing harder, it doesn't directly cause breast sagging.
The truth is, pregnancy is more to blame. Your breasts grow bigger and heavier with pregnancy but at the same time, the ligaments that support your boobs stretches. This double whammy plus other factors like genetics, smoking, weight gain and lack of proper support all contribute to premature droopy boobs.
If somebody told me pregnancy would give me saggy boobs, would I have continued with my grand plan to have my 2 kids?
Of course I would! They are my world. I can't imagine life without them.
But I would still do whatever I can to keep my boobs perky for as long as possible.
And these are the best things you can do:
Exercise your pectorals
There are plenty of pectoral exercises that can strengthen and support your chest. The pectorals are the muscles that sit right behind your breasts so it makes sense. Firming them up with chest presses and butterfly curls might be just what your boobs need.
Moisturize your breasts
It's easy to let your skincare regimen lapse while you're dealing with a newborn. But if you can find even a few minutes a day to moisturize, your boobs will thank you for it. They will feel younger, fresher and stretch marks won't develop as easily. Look for products that contain Vitamin E and other skin-nourishing vitamins and antioxidants. Just make sure it's safe while breastfeeding.
The Wild Thera Breast Massage Balm is natural and organic, making it safe while breastfeeding. To be safe, only use it on your breasts and don't rub it on your nipples so bub doesn't ingest any by accident.
Wear a supportive nursing bra
Your breasts undergo a number of changes during pregnancy and will grow larger and heavier. While breastfeeding, your breasts can fluctuate in size multiple times a day. If you haven't already invested in a nursing bra, it's time to do so. Not only can it eliminate some of the aches and pains of a post-delivery body, but it can also provide anti-sagging support when your breasts need it the most.
Read: The 5 most supportive wireless nursing bras for large breasts
Avoid breast engorgement
The more often your breasts get engorged, the more the breast ligaments will stretch. Breastfeed on time and avoid over-pumping. In this case, too much more is definitely not better.
Invest in a good breast pump
There are many reasons to get a breast pump while breastfeeding. I'm not going to go through them. But investing in a good breast pump makes a world of difference when it comes to protecting your breasts from sagging.
Using a substandard pump might mean you have to pump on higher settings to get enough milk. This can put more pressure on your breast tissue.
I can't speak for all pumps but I swear by my Spectra.
Read: Spectra S1 Plus Breast Pump Review – Why I love my Spectra
Stay hydrated
Water is so beneficial for your skin that it would be easier to discuss what it can't do. When breastfeeding, keeping hydrated is even more important than usual. It will not only help with milk supply, it will also keep your skin smooth and supple, and improve everything from cell regeneration to wound healing if your little tyke gets too enthusiastic while nursing.
Watch your weight
It is so easy to do but try not to indulge in too many late-night refrigerator runs. Not only can the extra pounds go straight to your breasts, it can also cause sagginess, stretch marks and other unwanted consequences. It might even impact your baby's health! The diet of a breastfeeding mom is directly linked to the nutrients that she's passing along to her baby. Make sure that your own contribution is healthy rather than fatty, salty or sugary.
Cycle between hot and cold showers
When you get the time to take a quick shower, try switching between hot and cold water while you wash. These so-called "contrast showers" helps rejuvenate your skin as the temperature difference will promote blood circulation and new cell production.
Wean breastfeeding slowly
When it's time to wean your baby, your breasts will go through a process called "involution." This is when your bust size returns to normal as your milk production tapers off. If you rush it, the breast tissue will shrink too quickly and give your breasts a saggy and wrinkly look. Take your time and let your little one wean themselves slowly.
Also make sure you wear a supportive and comfy bra while weaning. 
Read about my experience with weaning: Sad about stopping breastfeeding? Here's how to deal with it.
Stop smoking
Smoking is one of the main causes of sagging breasts. Cigarette smoking not only causes all sorts of medical illnesses like cancer and heart disease, it also causes elastin to breakdown, resulting in droopiness.
Stop smoking. It is the best thing you can do for yourself and for your baby.
To wrap up
These are the main things you can do to avoid saggy breasts after nursing. You are doing a wonderful thing for your baby. Don't let the fear of sagging breasts stop you.
Quick links: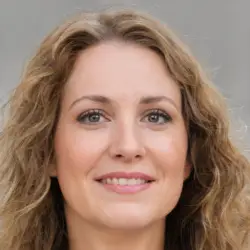 Latest posts by Sharon James
(see all)