Nursing bras are an important part of the nursing mom's wardrobe. They are worn after pregnancy to allow for easy breast feeding. A loose bra is useless while a tight bra can be uncomfortable.
Some moms believe that nursing bras should be tight so they can prevent breast sagging but this can actually cause more problems than it solves. Nursing bras should be loose enough that you can insert two fingers beneath the underbust band, straps and between your breasts and the cups. 
Let's take a deep dive:
How tight should your nursing bra be when breastfeeding?
Nursing bras are made to be flexible and stretchy to accommodate for breast size fluctuation. But this mainly refers to the cups.
By default, the underbust band and straps are made of less stretchy material. This makes sense as you need these 2 structures to help lift and support your breasts.
The rule of thumb is that you should be able to insert 2 fingers underneath your bust band and straps, and two fingers into the space between your cups and your breasts.
This ensures your bra isn't too tight and also allows for a little bit of chest expansion throughout the day.
How tight your bra should be also depends on what activities you are doing at the time. For example, a sleep nursing bra doesn't need to be tight at all as you don't need as much support while asleep.
The main aim of sleep bras is to offer some protection and nominal support when you're in bed. Most sleep bras look like this:
Check it out on Amazon
However, a nursing sports bra needs to be much tighter to hold your breasts to your chest wall and prevent breast bounce.
Check it out on Amazon
The tighter your bra is, the better the support. However, it comes at the expense of comfort and risk of clogged ducts. The best bra fit is one that achieves a good balance between the two.
Further reading: What nursing bra size should I buy? The article also tells you how to measure yourself for a nursing bra.
What happens when your nursing bra is too tight
Wearing a tight bra can be an uncomfortable experience. More importantly, it can affect your breastfeeding experience. Some women find that wearing a tight bra helps them to feel more comfortable and supported while breastfeeding.
However, if your bra is too tight and doesn't fit well, especially if you are wearing an underwired bra, it can press on your breast tissue, causing painful clogged ducts and engorged breasts.
Bras that are too tight also cause you to hunch over and make it hard for you to breathe properly. Both affect your physical and emotional well-being.
That's why it is important to ensure that your bra allows your breasts some room if you are breastfeeding.
Does your nursing bra affect milk supply?
Breastmilk production is mainly influenced by supply and demand. When your baby feeds more, your breasts make more milk and vice versa.
However, when your bra is too tight or have an underwire that is putting pressure at the wrong place, it can restrict milk flow and cause clogged ducts.
From there, it is a slippery slope to engorged breasts which the milk receptors will translate as 'surplus milk'. This directly reduces milk production.
If your bra is loose or if you don't wear a bra, you might not have any breast support but it doesn't affect your milk supply at all.
Further reading: Does wearing a bra during breastfeeding affect milk supply?
Can a tight bra hurt my baby?
Maternity bras are designed to comfortably support your growing breasts during pregnancy. Many nursing bras offer soft, wire-free support which is ideal for late pregnancy when you may be feeling uncomfortable and exhausted.
Your rib cage can expand until the third trimester so your nursing or maternity bra should be able to expand with it. Choose bras that fit when the clasp is on the tightest setting so you can loosen the band as you grow.
Check it out on Amazon
But what if you are stuck with a tight bra in late pregnancy and don't want to buy a new one? Will wearing a tight bra hurt your baby?
Thankfully no, wearing a tight bra at any stage of pregnancy isn't going to affect your baby. However, it will significantly affect you. Pregnancy is uncomfortable enough without making it worse.
Further reading: Can I Wear a Nursing Bra During Pregnancy?
To wrap up
If you have a quality pregnancy bra, it will be able to accommodate your changing body and growing breasts throughout pregnancy and breastfeeding.
These are the best wireless nursing bras on Amazon that will take you from pregnancy to breastfeeding and beyond.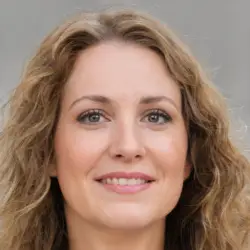 Latest posts by Sharon James
(see all)