From about the 6 week mark, your milk production stabilizes. Your breasts stops fluctuating so much and usually return to the size they were at about 8 months of pregnancy.
You'll also slowly be returning to 'normal' activities and will be spending more time out of the house. At this stage, you'll need a 'workhorse' nursing bra that will be comfortable, supportive and convenient to breastfeed in.
Let's take a deep dive into how to choose the right everyday nursing bra for you:
Good support
Now that you're out and about a lot more, a good supportive bra is super important, not only for comfort but to prevent breast sagging further down the track.
Look for bras that have:
thick shoulder straps
wide under-bust bands (if wearing a wireless bra), or
flexible underwires
Make sure that you get nursing bras with adjustable shoulder straps and back bands so you can 'customize' the bra to fit you perfectly. Some moms think their nursing bra needs to be tight but there's a good middle ground to aim for.
I also like racerback nursing bras. They provide great support and there are no issues with straps falling off my shoulders.
Check it out on Amazon
Check out my review of the top racerback nursing bras on Amazon.
Allows easy breastfeeding
Unless you want to rush around looking for a parent room every time bub needs to feed, you will inevitably find yourself breastfeeding in public.
Most bras with drop-down cups have a side sling and some even have A-slings which covers a bit more boob for added discretion. That's not the most important feature because you can easily cover yourself with a nursing shawl or wrap.
What's more important is how easily you can unclip and re-clip your bra cups with one hand (assuming you are carrying bub in the other hand).
Check it out on amazon
Check out my review of the best A-sling nursing bras for breast support and modesty.
Protects from milk leaks and nipple show-through
I don't know about you but I feel embarrassed if my nipples are showing through my clothes or worse, there's a milk patch on my chest. You can easily use a disposable nursing pad with unpadded bras but that's one extra thing you have to do in the morning.
Better to wear a nursing bra with pads in place that will protect against both nipple headlights and milk leaks.
Check it out on Amazon
Check out my review on the best nursing bras with molded cups.
Help your breasts look good under clothes
Why not? Being a mom doesn't mean you have to be frumpy. When you look good, you feel good. There are plenty of nursing bras that separate and lift, giving you a nice, smooth silhouette under clothes. These seamless bras are usually called 't-shirt nursing bras' or 'contour bras'. Some brands offer push-up nursing bras but most breastfeeding moms don't need the extra help.
Check it out on Amazon
Of course you are more than welcome to continue wearing your 'new mom nursing bras' and sleep/hospital bras but if you're looking for a nursing bra that is more structured and presentable for wearing out, these are some of your options:
Wireless nursing bras
Non-contoured nursing bras with removable padding
Non-contoured nursing bras are often recommended in the first few months of breastfeeding but you can also use them as an everyday bra throughout your breastfeeding journey. These 2 non-contoured bras are comfy enough to wear when you're a new mom but also offer superior support compared to other less structured bras.
Check it out on Amazon
I love the lace racerback design of the Sublime Lace Back Nursing Bra. It's wireless and seamless for comfort but has a thick under-bust band and adjustable straps for support. The bra also features removable padding and drop-down cups with side slings for breast support while nursing.
Bravado! Designs Body Silk Seamless Nursing Bra
The Body Silk Seamless Nursing Bra has awesome support features – adjustable shoulder straps and 6 hook and eye options, wide shoulder straps and under-bust band, full cups (especially good for large breasts) with surrounding knit-in zones.
The bra also has drop-down cups with A-slings which arches above your nipples like the letter 'A', covering the tops of your breasts from public view. Read my in-depth review on the Body Silk Seamless Nursing Bra.
*Both these nursing bras have the option of removable pads but keep in mind removable pads can move. Most moms find a few small stitches to hold them in place is enough to do the trick.
Contoured nursing bras
Nursing bras with sewn-in padded cups are generally called contoured nursing bras. Contoured cups can be made of foam or spacer fabric. Foam cups tend to be thicker. Spacer fabric is often thinner and easier to fold down for nursing.
Spacer fabric also molds to your breasts when warmed up by your body heat, providing a contoured profile without the bulkiness of foam. Other than giving your breasts a nice shape under your top, the padded cups also catch milk leaks. Win-win!
This is my absolute favorite nursing bra:
The Tutti Frutti Nursing Bra is one of my personal favorites. It is made of soft, breathable bamboo which sits so comfortably on my skin. The racer-back design, adjustable straps and wide under-bust band all work together to provide awesome support without the need for wires. Its plunge neckline and touch of lace helps me feel sexy.
The icing on the cake? The memory foam contour cups has a push-up effect for cleavage! My husband loves this bra.
Further reading: The 13 best wireless nursing bras on Amazon 
Flexi-wired Nursing Bras
What are the benefits of flexi-wired nursing bras over regular wired bras?
Flexi-wired bras have a bigger moon shape cup compared to regular wired bras to accommodate milk-laden breasts. Flexi-wires are also more flexible and comfortable than the rigid wires found in regular bras.
What are the benefits of flexi-wired nursing bras over wireless nursing bras?
I would only recommend wired nursing bras to moms whose breast sizes have stop fluctuating. If you are experiencing any engorgement at all, wearing a flexi-wired bra would be agony. However, if breastfeeding is well-established and your breasts are behaving themselves, flexi-wired nursing bras offer great support and help prevent breast sagging in the long run. Flexi-wired bras also give your breasts a flattering shape (good bye uni-boob!). They are especially good for women with large breasts.
These are my favourites:
The Croissant Nursing Bra has been described as buttery-soft (like a croissant) and has lightly-contoured cups for shape and lift without the bulk. You can also buy matching briefs to suit.
The Forever Yours Nursing Bra is another great flexi-wired bra with contour cups. The plunge neckline allows you to wear low-cut tops and show some cleavage. It is also seam-free giving you a smooth line under clothing.
Further reading: The 9 best underwire nursing bras that don't cause clogged ducts
To wrap up
It's not hard to find a good everyday nursing bra but the best bra is one that fits your lifestyle.
Find out how to choose the right nursing bra to suit your lifestyle.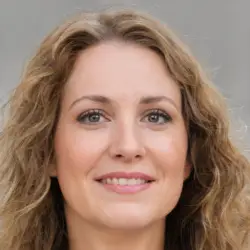 Latest posts by Sharon James
(see all)