There is a lot of debate surrounding whether or not wearing a bra during breastfeeding will affect milk supply. Some moms claim that wearing a bra while nursing will decrease milk supply while others believe it doesn't make a difference.
Wearing a well-fitting nursing bra during breastfeeding will not affect your milk supply. However, if you wear a regular underwired bra that doesn't fit well, it will put pressure on your milk ducts, causing clogged ducts. This will reduce your milk supply.  
At the end of the day, wearing a bra while breastfeeding is a personal preference and depends on your comfort.
Let's take a deep dive:
Is it good to wear a bra while breastfeeding?
It is better to wear a supportive bra that does not put pressure on your breasts, rather than go without one. Your heavier breasts will cause back and neck strain if you don't have adequate support.
Wearing a nursing bra also gives you loads of other benefits.
However, if you usually do not wear a bra, you don't actually need to during breastfeeding. Whether or not you wear a bra will not affect your milk supply.
Is it safe to wear an underwired bra when breastfeeding?
Underwired bras have inflexible moon-shaped metal wires that can put pressure on breast tissue, causing blocked milk ducts and breast engorgement, which could lead to reduced milk flow.
Wearing an underwire bra is not only uncomfortable, it is sometimes downright painful, especially in the early days of breastfeeding. Plus, it is definitely not safe to wear your regular underwired bra when nursing.
Some nursing bras have flexible low gauge wire support that can flex and change their form and shape (to a certain extent) to suit the fluctuations in breast size as you get into a routine breastfeeding regimen.
I still found it uncomfortable to wear and definitely don't recommend flexi-wired nursing bras for moms in the first few months of breastfeeding.
If you really want to wear a flexi-wired nursing bra, make sure that your breasts are not wildly fluctuating in size anymore and that it fits just right so the wires are not pressing on any breast tissue.
The Cake Maternity Truffles Nursing Bra has a wide curve flexi-wire and is one of the sexiest nursing bras I've seen:
Check it out on Amazon
Check out the 9 best underwire nursing bras that don't cause clogged ducts.
Can you wear a regular wireless bra during breastfeeding?
You can wear your regular wireless bras during breastfeeding if you want to. However, bear in mind that regular bras are generally not made of super flexible material and wireless regular bras are flimsy little things, focused on comfort and style rather than support.
Also, your breasts will almost invariably be bigger and heavier during breastfeeding. Most moms find they go up at least 1-2 cup and band sizes if not more when they are nursing. This means your regular bras likely won't fit well and trying to squeeze into them on a daily basis will be quite uncomfortable and frankly unnecessary.
Wireless maternity or nursing bras that are both comfortable and provide the necessary support are better options.
The Kindred Bravely Simply Sublime Nursing Bra is a cult favorite wireless nursing bra:
Check it out  on Amazon
Check out the 13 best wireless nursing bras on Amazon.
What type of bra should you wear during breastfeeding?
A nursing bra is a type of bra which is worn during breastfeeding (and any other time you want). It is made of soft and comfortable material that is stretchy. Nursing bras have features that make it easy for you to breastfeed like clip-down cups or pull-aside flaps.
When you're breastfeeding, wearing a supportive nursing bra is important to prevent back ache and issues with premature sagging later on.
Check it out on Amazon
Check out the most supportive wireless nursing bras for large breasts.
Does wearing a tight bra affect milk supply?
Even though nursing and maternity bras are stretchy and very forgiving, you still need to be careful. It doesn't matter what bra you wear, if your bra is too tight, it can decrease your milk supply. In a painful way.
This is because it will put pressure on your breast tissue which will lead to clogged milk ducts. This in turn, causes engorged breasts and possibly even mastitis.
Does wearing a tight sports bra decrease milk supply?
Sports bras are meant to fit snugly, even tightly. It's how they support your breasts and prevent your breasts from bouncing up and down when you are exercising.
However, a sports bra that is too tight can work against you. The unyielding breast compression can decrease your milk supply.
For this reason, I recommend wearing nursing sports bras. To be fair, they are no way near as supportive as regular sports bras. However, they are safer and more comfortable for nursing moms.
There are wireless and flexi-wired nursing sports bras on the market. Flexi-wired ones like the Zest Nursing Sports Bra are a lot more supportive than wireless ones. However, if you are a new mom, stay clear of wired nursing bras.
Check it out on Amazon
Check out the best nursing sports bras on Amazon.
Should I wear a tight bra to dry up milk?
I can hear your brain ticking. If tight bras decrease milk supply, does this mean wearing a tight bra will dry up your milk? In theory, that would work.
In the real world, it causes more problems that is worth. When you stop breastfeeding, do so in a gradual manner so your breasts can get used to producing less milk. When you eventually stop, even though there is not much milk production, it still takes a few weeks for your breasts to get the message that you are no longer breastfeeding.
If you wear tight bras to quicken the process, you will end up with painful clogged ducts and engorgement. Possibly even mastitis. That's a lot of unnecessary pain just to dry your milk up. There are safer, gentler ways.
In short, I don't recommend wearing tight bras to dry up your milk supply.
Should you sleep with a bra on while breastfeeding?
I don't. But I have small breasts.
Women with heavier and fuller breasts might prefer wearing a bra in the night for extra support. If you have leaking breasts, then wearing a bra to bed is a good idea.
Ultimately, your comfort is the primary factor in deciding whether or not to wear a bra while sleeping.
Some moms wear nursing tanks or nursing pajamas to bed instead of a nursing bra.
There is no difference in milk production whether or not you wear a nursing bra to bed. As long as you're not wearing a nursing bra that is too tight.
The Kindred Bravely French Terry Nursing Bra is one of the softest nursing bras around:
Check it out on Amazon
These are the 7 best nursing sleep bras on Amazon.
What happens if I don't wear a bra when breastfeeding?
In other words, does not wearing a bra affect milk supply? Nope. Nada. Not at all.
Nothing happens to your milk supply if you don't wear a bra. Your milk supply is dictated by how much your baby feeds or how much milk pumping you are doing.
However, not wearing a bra while breastfeeding can have other unintended consequences, like:
milk leaks showing through as milk maps on your top
nipple show-through – most moms will find their nipples are larger and perkier while breastfeeding.
neck and back ache from carrying the extra breast weight without bra support
prematurely sagging breasts
Not keen on nursing bras? Here are some great alternatives.
To wrap up
It doesn't matter as much what type of bra you wear while breastfeeding. What matters more is how well your bra fits and how stretchy it is to accommodate breast size changes.
Find out how to measure yourself for the right fit.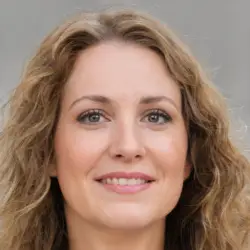 Latest posts by Sharon James
(see all)