The short answer:
Yes you can. But I don't recommend it.
The longer answer starts with a story:
I have worn underwire bras since I was 12. When I first got pregnant, buying new bras was not on my radar. I never even knew about wireless bras.
Guess what? 6-8 weeks in, when I started puking my guts out, nursing bras came to the rescue.
No, wearing a nursing bra didn't magically stop my vomit reflex. But taking the pressure off my boobs and ribs helped me feel more comfy and somehow less pukey.
So I stopped wearing underwired bras from very early on in pregnancy and throughout breastfeeding.
But back to your question:
Can I wear an underwire bra while breastfeeding?
Yes you can if you really want to. But most nursing bra experts and moms highly recommend you don't wear underwire bras at least in the first 6 weeks of nursing.
I don't recommend you wear underwired bras at all while breastfeeding – Sharon James (me)
Wireless nursing bras are so supportive that underwired bras are not needed. The caveat to this is if you have large boobs and absolutely need that extra support. Even then, you can try nursing sports bras.
Check it out on Amazon
Read: The best underwire bras for large breasts that don't cause clogged ducts
But what if I really can't wait to wear underwired bras again? I hear you.
When can I start wearing underwire bras while breastfeeding?
Most experts say after 6 weeks of breastfeeding.
But it's not the timing that is important, it's what your breasts are doing.
You should only start wearing underwired bras when your breasts are stable in size i.e not fluctuating anymore – Sharon James (me again)
If you are still getting engorged intermittently, wearing an underwired bra will not only be supremely uncomfortable, it also causes clogged ducts which can lead to mastitis (breast inflammation).
To give you an idea of when that might be, I am weaning off breastfeeding now and still getting engorged breasts as my body registers that I'm not feeding my son as much.
In other words, any time you are not consistent with breastfeeding, your breasts get engorged.
What kind of underwire bra should I wear?
I'm trying to be subtle here but can you tell that I'm not a fan of underwired bras?
If you really want to wear underwired bras, I highly recommend not wearing a regular underwire bra – no matter how expensive it is or how well it fits.
Wear a flexi-wired nursing bra instead. Flexi-wires are more flexible and have a wider moon-shape more suited for larger and heavier milk-laden breasts.
Check it out on Amazon
Is it safe to wear an underwire bra while breastfeeding?
There is no medical reason not to wear an underwire bra while breastfeeding.
It's just that when your breasts are engorged, underwire bras are not as flexible and can press on your milk ducts, causing clogged ducts and possibly mastitis.
Will wearing an underwire bra decrease my milk supply?
Yes, if your underwired bra is pressing on your milk ducts and causing clogged ducts, this tells your body not to make as much milk.
If your clogged ducts lead to mastitis and difficulty with breastfeeding, this will definitely decrease your milk supply.
Can underwire bras cause mastitis?
Yes it can. As I said before, when your breasts are engorged, underwire bras are not as flexible and can press on your milk ducts. This causes clogged ducts which can lead to mastitis.
Can I sleep with an underwire bra?
So your breasts are behaving, your flexi-wired nursing bra is comfy and great support during the day. Can you wear it to bed?
I don't recommend wearing underwired bras to bed at all, no matter how stable your breast size is.
You don't need the extra support from underwired bras at night. Plus, night feedings can be inconsistent, causing engorged breasts. Why put yourself through the discomfort of underwires and the risks of clogged ducts when there are so many heavenly soft sleep bras around?
Read: What to wear to bed when breastfeeding? Your best options listed. 
When should I stop wearing underwire bras during pregnancy?
I stopped when I was 6-8 weeks into my pregnancy which is earlier than most.
There is no consensus as to when to stop wearing underwired bras. Experts recommend switching to a nursing or maternity bra when your breasts start changing, which can be as early as the first few weeks of pregnancy.
Read: When to start wearing nursing bras? (and why)
To wrap up
Don't wear underwired nursing bras unless your breasts are stable in size. Even then, wear flexi-wired nursing bras and never wear wired bras to bed.
Check out Underwire nursing bras: Good or bad?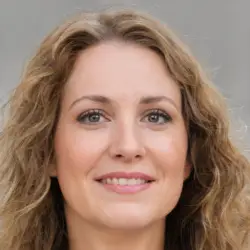 Latest posts by Sharon James
(see all)