Pfft! I sputtered in disbelief when my newly pregnant friend asked me that question.
Are nursing bras necessary? Is clean drinking water essential? This new naïve mom-to-be obviously had no idea!
Fortunately, I stopped myself before I went on a rant. Because you know what?
Even though nursing bras are highly recommended for breastfeeding, they are actually not necessary. There are other options like nursing tanks, nursing bralettes and wireless regular bras that will work as well.  
Let's find out why you need nursing bras:
Are nursing bras really necessary?
As mentioned before, nursing bras are actually not necessary.
Neither are maternity pads, maternity briefs, breast pads, breastfeeding tops, nursing camis or anything else they say you have to buy.
The truth is there are non-maternity options for anything labelled 'maternity'.
For example, you can use regular heavy-flow pads instead of maternity pads, granny panties instead of maternity briefs, normal $5 camis instead of maternity camis… you get the picture.
And it's the same for nursing bras. You can definitely wear regular bras instead of nursing bras. The question is would you want to?
Look at this happy momma in her nursing bra and her morning cup of coffee. Don't you want to look and feel like her too?
(note: nursing bras do a lot of things, but they don't make you look bright-eyed or take away your exhaustion. Coffee will)
Check it out on Amazon
Nursing bras are pure luxury when it comes to comfort and convenience. When bub is born, you will be sleep-deprived, hormonally imbalanced, and be aching all over. Why put yourself through more suffering by wearing an uncomfortable and inconvenient regular bra?
There are loads of good quality affordable nursing bras around. Even if you are not sure that you will be breastfeeding, you can still reap the comfort and support nursing bras offer during pregnancy.
These great value-for-money HOFISH nursing bras come in packs of 3:
Check it out on Amazon
Why are nursing bras important for breastfeeding?
Here are my top 3 reasons for wearing nursing bras:
You don't know comfort until you have tried on a well-fitting nursing bra. The buttery softness cocoons your breasts like no other bra ever will.
In fact, many moms continue wearing their nursing bras after breastfeeding is done and never go back to regular bras again.
This Cake Maternity Nursing Bra makes you feel like you're wearing 2 croissants on your breasts:
Check it out on Amazon
Breastfeeding convenience
When your baby is crying blue murder, only nursing bras will allow you to breastfeed with a flick of your fingers. Imagine trying to fumble with a regular bra. I shudder at the thought.
Some nursing bras, like this Kindred Bravely Organic Cotton Sleep Bra, even have flaps you can pull aside in the blink of an eye.
Check it out on Amazon
Granted, wired regular bras offer great support. But I highly recommend you don't wear underwired bras when nursing.
Unfortunately, wireless regular bras are a bit sad when it comes to providing breast support. Wireless nursing bras on the other hand, have wide under-bust bands and straps, double knitted zones etc. to provide superior support without pokey wires.
Your breasts are going to be heavy and sore. You need all the support a bra can give you.
Check it out on Amazon
Does wearing a nursing bra help breastfeeding?
I breastfed and pumped for 3 years. I can tell you the convenience of nursing bras and pumping bras helped me breastfeed longer than I thought I would.
Wearing a well-fitting nursing bra also meant I reduced the risks of clogged ducts and mastitis.
I wore this bamboo nursing bra for most of my breastfeeding journey. It was so comfy that I continued to wear it after.
Check it out on Amazon
Are there other alternatives to nursing bras?
There are always alternatives. A favorite alternative is the simple nursing tank. It's a combined nursing bra and cami. You can also wear regular wireless bras. In fact, I go through the list in this article about nursing bra alternatives.
Nursing tanks are indistinguishable from regular ones until you drop a cup:
Check it out on Amazon
Is it OK not to wear a bra while breastfeeding?
It's more than OK not to wear a bra when nursing. If you've never been a bra sort of gal, you might not be keen on the idea of a nursing bra and that's totally fine. Your milk supply will not be affected at all. But if your breasts are not supported adequately, you might run into trouble with backache and saggy breasts later.
Should you get nursing bras?
Even if you don't usually wear bras, I recommend you give nursing bras a chance. They are a different kettle of fish compared to uncomfortable regular bras. 
As you can see, there are so many benefits that you can get from nursing bras and there are so many affordable good quality nursing bras around. 
To wrap up
Nursing bras may not be necessary, but they're great for convenience. You might think it's needless money spent, but they are definitely worth their cost. And they sure make new mom life sweeter.
Check out my review of the best nursing bras.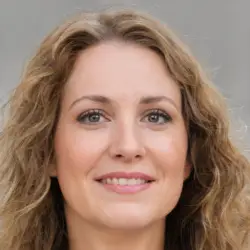 Latest posts by Sharon James
(see all)