Nursing sports bras have all the features of a regular sports bra plus drop-down cups for easy breastfeeding.
If you have large breasts, you'll always have to deal with the problem of finding a sports bra that will comfortably fit. The best nursing sports bras for large breasts are made of the stretchy fabric so they are comfortable, yet still provide enough support to keep everything in place. This is especially important if you are breastfeeding with sagging breasts.
In fact, wearing a nursing sports bra as an everyday bra might be your answer when regular nursing bras just don't provide enough support.
Read on to find out why I recommend these supportive nursing sports bras:
fits sizes 32B to 40K
it's one of the few nursing sports bras around for high impact activities
the combination of flexi-wire and structured cups minimize boob bounce
the molded cups separate my breasts and reduce inter-boob sweat
Wide padded straps to disperse weight – great for larger boobs
Made of smooth spacer material to reduce friction and wick moisture away from body
Convertible to racerback for extra support
OEKO-TEX certified so you know it's free from harmful chemicals
Matching brief available – Zest Brief
Comes in 3 cool colors
Adjustable with 5 hook and eye options
What I don't like about it
It's on the pricier side
The front mesh comes up high
specifically designed for moms with large breasts and fits up to size 44I
also caters for moms with large breasts and a small ribcage
feels super soft on my skin
racerback design, wide straps and tightly-knit sturdy fabric for better support
wide straps for better weight distribution
comes with removable padding to prevent nipple show-through and milk-leaks
comes in 5 flattering colors
good value-for-money
What I don't like about it
sizes run small
removable padding needs adjusting after folding down to breastfeed
Designed specifically for women with large breasts, supports up to H cup
Has a flexi-wire for extra support
A-frame sling for support and discretion during breastfeeding
Made from cotton elastane fabric that is moisture-wicking and breathable
Cotton-lined wide straps
6 hook and eye extensions for ribcage expansion
What's not so good about it
Good for gentle exercises but not supportive enough for high-impact activity
On the pricier side
It's a 3-in-1 nursing bra: 'regular' nursing bra to breastfeed, hands-free pumping bra, and yoga bra.
The blush Lotus Bra comes in 'busty sizes' – up to 38G/40F
The double-layered cup design wrap around the flanges tightly and holds your shield and bottles in place even towards the end of pumping when the bottles are full of milk.
Racerback design provides excellent support
It's made of soft, stretchy fabric.
It's compatible with most pump brands – Spectra, Medela, Tommy Tippee, Avent, Pigeon, NUK, Minbee and Chicco.
Comes in 5 cool colors (but only the blush has busty sizes).
What I don't like about it
It is unpadded so your nipples will show through unless you insert removable breast pads
not supportive enough for high impact activities
Read the Cake Maternity Lotus Pumping Bra review.
Specifically designed for large breasts and fits up to 48E/50D
Racerback design, wide underband and wide straps for better support
made of breathable cotton blend fabric
12 beautiful colors to choose from
Great value-for-money
>2000 5-star ratings on Amazon!!
What I don't like about it
gives me uni-boob
sizes run small
not supportive enough for high impact activities
Let's face it. It's almost impossible to find a nursing sports bra that is supportive enough for high-impact activities. Even though it might be less convenient, I think it is worth wearing a high-impact sports bra during rigorous exercise. A good compromise would be one that has a front closure like the Enell Bra that you can release easily for breastfeeding.
specifically designed for women with large busts
actually works for high impact exercise
has a hook-and-eye front closure which makes it relatively easy to breastfeed
has a wide elastic band to provide more support
Made from moisture-wicking LYCRA and NATUREXX fabric to prevent boob sweat and heat build-up
What's not so good about it
on the pricier side
Can feel tight and uncomfortable at first but it gets more comfortable after a few wears
To wrap up
For most moms, the Cake Maternity Zest Sports Bra is supportive enough for exercise and daily wear. However, if your breast size is still fluctuating, wear a wireless nursing sports bra like the Kindred Bravely Busty Sports Bra.
Quick links: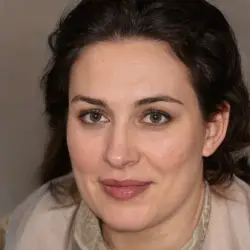 Latest posts by Marie Ryan
(see all)