What's the most important thing to a new mom? Or any mom for that matter? SLEEP.
But if you have leaky boobs or achy breasts, whatever little sleep you manage to steal would be uncomfortable.
Sure, you can wear any nursing bra to bed. But if you want to sleep like a baby, nursing sleep bras are the way to go.
These heavenly-soft bras are specifically made with 3 things in mind:
comfort – good quality nursing sleep bras are often made of the softest, most breathable material possible.
support – they provide light support (which is all you need in bed) without being too restrictive and hold nursing pads in place
ease of night feeds – most nursing sleep bras have pull aside flaps for easy access to your boobs when you're half asleep
Let's have a look at some of my favorite nursing sleep bras:
It's made of soft, breathable cotton with a bit of Spandex thrown in for stretch
It's a pull-on design with no irritating wires, hooks or snaps
The wrap front makes it easy to pull aside the cups when you're breastfeeding at night
It's machine washable (not that I wash any nursing bra by hand anyway)
It's one of the most popular nursing sleep bras on Amazon with a 4.3 star rating
Holds up well over frequent washings
Great value-for-money
What I don't like about it:
Sizes run small so if you're in between sizes, order a size up.
If you have a long torso, the bra might be too short for you
It caters to moms with boob sizes 32B and upwards
It's a Mom's Choice Award winner
The PetalSoft fabric and modal-lined cups makes this one of the softest sleep bras I have tried
It's a pull-on style but has adjustable straps so you can makes sure it fits just right
Easy access for nursing with pull-aside flaps
It comes in this daring lipstick color!
What I don't like about it:
The fabric is too thin to be supportive enough for moms with larger breasts
 The PetalSoft fabric consist of nylon and elastane. While it's super soft, it's not breathable enough. Don't buy this if you live in humid climates.
It's designed specifically for moms with breast sizes E cups and above – fits up to size 42I!
Pull-aside soft flaps for easy late night feeds even when you're half asleep
Has longer straps to fit around larger breasts, great if you have a taller frame or need extra length
It's also a racerback – no more dealing with straps slipping off the shoulders!
Comes in 7 pretty colors
Ultra-soft, stretchy and breathable fabric (92% rayon of bamboo, 8% spandex) for a comfy sleep, even in summer
Easy pull on style without hooks or snaps
It's a Mom's Choice Award Winner
What I don't like about it:
It's not adjustable and might be a bit long if you have a short torso
The material is super soft but it can stretch easily. Make sure you wash it in a garment bag on delicate cycle.
KB also makes the French Terry Nursing Bra in regular size and it looks exactly the same! Make sure you buy the busty option if you have larger breasts.
It's super affordable – for less than $30 you get a pack of 3 nursing bras in 3 pretty colors.
 It's the most popular nursing sleep bra on Amazon
It's made of soft, breathable cotton with a hint of Spandex for stretch
The pull-on style means no wires, clasps or hooks to irritate your skin
Simple cross-over front flaps that you can pull aside easily for night feedings
What I don't like about it:
It's too stretchy and not supportive enough. If you have large breasts, don't buy this
Thin fabric that stretches easily and seams can unravel with just a few washes
The lace lining can be scratchy and irritating.
If you can afford it, choose a better quality nursing bra that might be a bit more pricey. You won't regret spending the extra money.
It's made of organic Merino wool! Can you imagine how comfy that would be to sleep in?! Need I say more?
It's the perfect sleep bra for winter, offering support, insulation and breathability.
Features pull-aside flaps for easy night feeding
Certified GOTS and OEKO-TEX Standard 100
This is my dream nursing bra! I would wear this forever.
What I don't like about it:
It's really expensive for a nursing bra. You can buy other sleep bras that are almost as comfy for half the price. Having said that, we know Merino wool is expensive so the higher price point is expected.
Check it out on Amazon
It's made of organic cotton which is much better for the environment and for your skin.
It's a pull-on style with no hooks or snaps to irritate your skin
The cups are made of expanding fabric to accommodate larger breasts and fluctuating breast size
The pull aside flaps makes it super easy to breastfeed when you can't open your gritty eyes
It comes in a great range of sizes, catering for moms with size 30B boobs and upwards. It even comes in busty sizes for larger-breasted moms.
It's good value-for-money for a great quality nursing bra
What I don't like about it:
the plunge neckline is too deep and sometimes boobs or breast pads fall out when you're asleep
It can lose its shape if not washed properly – make sure you wash it in a lingerie bag on delicate cycle.
Made from super soft sustainable bamboo to keep you dry and comfortable
Wire-free for comfort
Pull aside cups for late night feedings
Racerback design to ensure the bra stays put during sleep
Moisture wicking cups and concealed pockets for breast pads
Oeko-Tex® standard 100 certified materials, ensuring you are safe from harmful chemicals
What I don't like about it:
Edge lacing can be scratchy if you have sensitive skin
Only fits up to size F
Not convinced? Read: Should you wear a nursing bra to bed when breastfeeding?
If you want to look at nursing sleep bra alternatives like camis and pajamas, read my article on what else can you wear to bed when breastfeeding.
To wrap up
Nursing sleep bras are the comfiest bras ever made for sleep. If you want to sleep like a baby, wearing a good quality nursing sleep bra to bed will keep you dry from milk leaks and provide enough support to your boobs so they don't pull.
Not a fan of wearing nursing bras to sleep? These nursing tanks are the most comfortable to wear for a good night's sleep.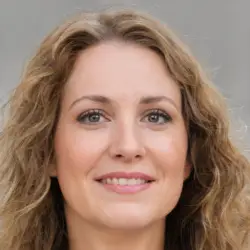 Latest posts by Sharon James
(see all)