I would only recommend wired nursing bras to moms whose breast sizes have stop fluctuating. If you are experiencing any engorgement at all, wearing a flexi-wired bra would be agony. Wear wireless instead.
However, if breastfeeding is well-established and your breasts are behaving, flexi-wired nursing bras offer great support and help prevent breast sagging in the long run. Even then, never ever wear underwired bras to bed when breastfeeding (Read what to wear to bed when breastfeeding)
Flexi-wired bras also give your breasts a flattering shape (good bye uni-boob!) and are especially good for large breasts.
*The terms 'underwire' and 'flexi-wire' is used interchangeably. But all good quality nursing bras have flexi-wires instead of the rigid underwires of normal bras.
These are my favorite underwire (flexi-wire) nursing bras:
fit breasts up to 42J
specially designed for larger breasts with sizes up to 42J
excellent name 🙂
has 3-part soft padded cups to provide shape and lift.
made from flexible material that will expand with growing breasts
cotton-lined inner cups and slings to prevent any irritation to even the most sensitive breasts
OEKO-TEX certified to be free from harmful substances
you can buy matching briefs for it
What I don't like about it
the horizontal seams on the cup are visible through tight tops
Side sling can be quite restrictive if your breasts sit laterally
Who is it for?
Moms who are looking for a comfortable and non-toxic nursing bra
caters up to a KK cup
has encapsulated full cups with side supports to lift and separate your breasts while preventing side and top spillage
the structured cups give your boobs a pretty rounded shape instead of  making them look pointy
sexy lace at tops of cups are stretchy so they comfortably expand with your breasts
moisture-wicking fabric to keep your boobs dry and non-sweaty
the full circle internal foam slings provide more support than the usual side slings when breastfeeding
the bra looks great in both black and blush
you can try it for free with Amazon Prime Wardrobe

What I don't like about it
on the pricier side, but good quality sexy nursing bras are hard to find
the lace can collect lint over time
there's only one problem with moisture-wicking fabric – leaking milk gets wicked through as well! If you're at risk of leaking, stick on disposable pads
You need to be careful when fiddling with the clasps so as not to damage the lace
the material could be thicker to give a bit more support
Who is it for?
Moms with very large breasts (fits up to KK cups) who are looking for a sexy supportive bra
Full coverage cups provide good side support and prevent your breasts from falling out when you bend over
It's structured shape separates your breasts and gives you a nice silhouette under tight tops
thick padded cups so your nipples don't show through
very affordable good quality bra
What I don't like about it
it's not a bra you can wear with low cut tops
if the bra doesn't fit just right, the underwire can poke in your ribs
the material isn't flexible enough if your breast size fluctuates wildly. But if your breast size isn't 'stable' yet, you shouldn't be using underwired bras at all. Check out the most supportive wireless nursing bras for large breasts instead.
Who is it for?
Moms who want to have a smooth silhouette under tighter tops and t-shirts
fits up to J cup
100% cotton lined cups for extra softness and breathability
Full cup design to keep your breasts in the cup, even when bending over
U shape is convertible to racerback when you want extra support
the larger cup sizes come with wider straps to prevent them from digging in to your shoulders
It's padded so your nipples won't show through when you wear tight tops. Yeay!
the nursing bra in powder blush pictured above is a bit cheaper than the graphite and jet black bras but looks prettier 🙂
you can try it for free through Amazon Prime Wardrobe
What I don't like about it
Has a side sling instead of an A frame. Side slings are less supportive when you're breastfeeding.
the scalloping at the top of the lace fray over time
there is quite a bit of material in between the cups. If you have a large pregnancy bump, this part of the bra bunches up.
fits breasts up to 40K
it's one of the few nursing sports bras around for high impact activities – which is any movement when you have large breasts
combination of flexi-wire and structured cups minimize breast bounce
Comes in so many fun colors
Molded cups that separate your breasts so you don't sweat between them
Wide padded straps to disperse weight
Made of smooth spacer material to reduce friction and wick moisture away from body
Convertible to racerback for extra support
Oeko-Tex® Standard 100 Certified so you know your bra is free from harmful chemicals
Matching brief available – Zest Brief
Adjustable with 5 hook and eye options
you can try it for free with Amazon Prime Wardrobe
What I don't like about it
Band sizes run small and cup sizes run big
Underwire can dig in if bra fit isn't right
It's on the pricier side
Who is it for?
Moms who are into higher impact activities like running. Or if you have a toddler.
caters for sizes up to 42G
it's a fraction of the price compared to some nursing bras
there's 11 colors to choose from
 the cups are only lightly lined so it can be folded easily for breastfeeding
encapsulated cups separate and lift breasts
mesh underbust band allows sweat to evaporate
6 hook and eye options so you can adjust it with your changing body
A frame sling provide more support when nursing
What I don't like about it
the cups are not too high, which is good for lower cut tops but your breasts are at risk of popping out when you bend down
the synthetic fabric isn't comfortable, especially if you have sensitive skin
Who is it for?
Moms who don't have sensitive skin and are looking for a budget underwire nursing bra option
What is the difference between flexi-wired nursing bras and regular underwired bras?
Other than the nursing features like drop-down cups and A slings, nursing bras are made of softer, more flexible material to accommodate boob and ribcage size changes. The flexi-wire in nursing bras are more flexible and are in a bigger moon shape compared to normal underwires.
It's part of Amazon prime  to choose up to 8 items to try in the comfort of your own home. You get up to 7 days to try them and will only be charged for the ones you keep. Your items come in a resealable box and prepaid return label for easy, free returns. Many (I wish it was all) nursing bras are part of this service which is great because sometimes it can be hard to get the sizing right.
Start your 30-day free trial here.
How to buy underwire nursing bras for large breasts
Measure yourself or go to a store to get measured. This is especially important because if your bra doesn't fit properly, the wires will dig in and cause clogged ducts.
Choose flexi-wired nursing bras – these are nursing bras with a more flexible underwire in a larger moon shape.
If it is an option, choose from the 'busty range' as these nursing bras are designed specifically for moms with larger breasts.
Check out the size guide. Unfortunately all brands and even the various nursing bra styles have different size definitions.
Make sure you buy from a company that has a good return / exchange policy.
Features to look out for in underwired nursing bras
Strong and flexible material
Breathable fabric – the last thing you need is inter-boob sweat.
Thick straps disperse weight and don't dig into your shoulders.
A thick underbust band to help support your breasts. It should sit parallel to the floor. Even when you lift your arms up, it should never ride onto your breasts. If it does, the band is too big.
Good side coverage / wing support with ensure no side-boobs.
Full cups so there is no spillage or bulging at the top and sides. Even when you lean forward, your bust should not fall out of the cups.
Encapsulating cups to lift and separate. Squished breasts are very uncomfortable.
Easy access for breastfeeding – check that the clips are not fiddly and can be done up with one hand.
Adjustable straps and band – because if your bra doesn't fit just right, the underwire can dig into your ribs/ breasts.
Preferably 'A' frame sling rather than side sling for better support during breastfeeding.
To wrap up
The Cake Maternity TimTams Nursing Bra is the best underwired bra because it ticks all the boxes – comfortable, supportive, and certified to be toxin-free. However, if you're on a budget, the Gratlin Full Sling Nursing Bra is great value-for-money and is one of the more popular nursing bras on Amazon.
If you went around in sports bras every day, there is no reason why you can't wear the Zest Nursing Sports Bra throughout the day when breastfeeding. It has awesome support, especially if you are running after toddlers.
No matter which underwired nursing bra you choose, just make sure it fits perfectly so that it doesn't result in clogged ducts.
Quick links: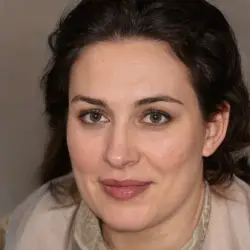 Latest posts by Marie Ryan
(see all)