After you give birth, you'll feel drained and sore. Post-delivery, you find yourself in a new and different body. It's important to dress comfortably in clothes that help you feel good.
Choose loose-fitting clothing that allows easy breast access, avoid tight or restrictive clothing, and wear comfortable undies and bras. You can usually continue wearing your maternity clothes post-partum.
Let's take a deep dive:
Packing your hospital bag for mom
After you've given birth, it's important to pack comfortable clothes to wear while in the hospital. You'll want breast pads and nursing bras, some loose-fitting pants and a pair of nursing pajamas to help you feel more comfortable. It's also a good idea to bring along some loose tops that will fit easily over your postpartum belly.
If you're breastfeeding, you'll need easy access to the breast so nursing tops are a must so you can nurse comfortably. You may still look pregnant well into your recovery period, so comfort is key! Be sure to pack plenty of postpartum undies and socks for when you're at the hospital as well.
Check it out on Amazon
Further reading:What to wear home from hospital after giving birth
What to wear after giving birth
While it's natural to want to quickly get back to normal, there are a few things that new mothers should keep in mind when it comes to their post-birth wardrobe. First and foremost, make sure that whatever you choose to wear is comfortable and can accommodate your post-partum body shape. Second, if you're breastfeeding, you'll need tops with easy breast access and really comfy nursing bras so you don't get clogged ducts.
Here is a list of post-partum clothing and accessories to bring to the hospital:
Nursing bras
A nursing bra is a must-have for new mothers. It's easy access and comfortable for mothers and infants. Regardless of whether you intend to breastfeed, your breasts will be sore and engorged, so it's important to be comfortable. I thoroughly recommend nursing sleep bras. They are the most comfy nursing bras on the market and you'll want to wear them to sleep for the rest of your life.
This bamboo nursing sleep bra from Kindred Bravely comes in busty and regular size:
Check it out on Amazon
Check out my review of the best nursing bras to bring to hospital.
Nursing pads are also a good idea – you can wear them between breastfeeding sessions to prevent milk patches on your clothes. Your nipples will be cracked and chaffed so make sure you choose soft nursing pads.
These Kea Baby Bamboo Washable Nursing Pads are soft and smooth:
Check it out on Amazon
Maternity underwear
After giving birth, you'll still be wearing your maternity underwear. It's the most comfortable underwear you can wear at this time and will hold maternity pads easily. Make sure you bring at least 10 pairs of underwear to the hospital in case you need to stay a few more days than expected. Some moms wear disposable maternity undies but I find them to be uncomfortable. I would rather my usual cotton or bamboo ones, thank you very much.
Cotton underwear will keep you comfortable after giving birth, and a bikini brief or boy shorts are both good choices postpartum. Maternity pads are an essential part of your postpartum care kit, so you will need to wear them for a few weeks after birth until bleeding has ended.
Even though they are not as comfy, you may also want to consider bringing along a pack of disposable briefs in case you run out of clean undies since they're easy to throw away if they get stained.
These Kindred Bravely Bamboo Undies are soft and breathable. They are also high-waisted and will go over your C-section scar if you have surgery:
Check it out on Amazon
Nursing friendly tops
There are many affordable, easy-breast-access clothes that can help during the early days of nursing and breastfeeding. Long nursing tunic tops are helpful for hiding your post-partum tummy. Some nursing tanks already come with built-in breast support. You can even use a loose button-down shirt if you have one that fits.
SUIEK has some really affordable nursing tops. These are by far the most popular:
Check it out on Amazon
Further reading: The 8 best nursing tops for summer
Nursing tanks and camis
Nursing tanks and camis deserve special mention because all breastfeeding moms should have a few in their postpartum wardrobe. These versatile tops can be worn by themselves or layed under cardis and jackets.
Some nursing tanks even come with built-in breast support, which means you technically don't have to wear a bra. Having said that, the support is pretty pathetic and unless you're under a C cup, you'll need to wear a nursing bra underneath.
The Cake Maternity Nursing Tank has a built-in shelf bra and mild compression at the tummy for a better silhouette.
Check it out on Amazon
Further reading: The 15 Best Nursing Tanks and Camis on Amazon
Nursing robe
A robe is a great garment to wear because it is comfortable and provides privacy. Maternity nursing robes are designed to be loose and flowy so they can accomodate your postpartum belly. You'll feel right at home in hospital with your luxurious nursing robe. Many maternity robes come with a matching baby swaddles. How cute is that?
This Baby Be Mine Robe set comes with a matching 'Dad' t-shirt and baby swaddle for awesome family photos:
Check it out on Amazon
Maternity leggings
After giving birth, many women are eager to get back into their pre-pregnancy clothes as soon as possible. However, it is important to give your body time to heal and recover before you start wearing tight clothing again.
Maternity leggings are a must-have in terms of maternity clothes and comfortable postpartum outfits. They come in many different styles, but all have one common goal: to make you feel comfortable and stylish after giving birth.
You'll have to think about what style you like, but pregnancy leggings are a great option for your postpartum body. The fabric, stretch, and extra panel are all factors in choosing the right maternity legging to wear after giving birth. You can even continue wearing your pregnancy leggings if the waist hasn't stretched out too much.
These postpartum leggings have tummy compression to help your postpartum belly shrink:
Nursing pajamas
Make sure to pack some comfy night clothes for those cold hospital nights. You need nursing nightgowns or PJs and a good pair of underwear!
I personally preferred a nursing nightgown so there wasn't a restrictive waistband on my C-section scar. However, a good pair of postpartum pajama pants will not press on your wounds.
Nursing nightgown with a matching baby romper anyone?
Check it out on Amazon
Accessories
When you're in the hospital, it's important to have a few key accessories on hand.
Socks are a must – the hospital floor is cold and hard. You will definitely want to wear non-slip socks in the hospital, even if you usually like to go barefoot.
If you have long hair, you'll need something to keep your hair out of the way. Headbands and soft grip hair ties are good options because they don't break your hair and they look great on even if you feel like a dirty dollar bill.
Check out these cute and versatile headbands:
Check it out on Amazon
What type of clothes should be avoided after giving birth?
After you give birth, it's important to make sure that you are comfortable and safe. There are a few types of clothes that should be avoided after giving birth:
slippery socks or shoes – you'll be exhausted and carrying your baby a lot. Make sure you have footwear with grip so you don't slip on the slippery hospital floors.
tight bras – your breasts will be sore and engorged, your nipples cracked. A tight bra will cause compress your breast tissue, causing clogged ducts.
synthetic underwear – choose breathable, soft undies so you reduce your risk of thrush and infections. This is especially important if you have stitches down there.
tight clothing – After giving birth, your body will feel achy and sore. The last thing you need is tight, restrictive clothing that will chaff your sensitive skin
tight pants or jeans – whether you delivered naturally or through C-section, you will be sore in the lower abdomen and groin. I didn't even want to wear pants for at least a week. Soft maternity leggings- yes, jeans- no.
What to wear after giving birth for your stomach?
After giving birth, it is important to follow your body's cues and not blindly follow advice from others. What you wear after giving birth should be comfortable and make you feel good about yourself. Some women find that belly bands help them feel more confident in their post-baby bodies, while others find them constricting and uncomfortable. It is important to listen to your own body and figure out what makes you feel best.
Some women find postpartum compression wraps like this one really helpful:
Check it out on Amazon
Others find compression wraps uncomfortable and restrictive. If you would like a bit of tummy control without the discomfort, a compression nursing tank like the Belly Bandit Nursing Tank may be your answer. These tanks provide some compression that helps improve your shape but don't restrict you too much.
Check it out on Amazon
Further reading: The 4 best compression nursing tanks for tummy control
Can you continue wearing your maternity clothing after birth?
Now that you have welcomed your little one into the world, it's time to get stylish with your post-delivery wardrobe. While some women might be tempted to toss all their maternity clothes in the trash, this is not necessary! In fact, many pieces of clothing can still be worn even after giving birth.
These pregnancy clothing are easily transitioned into post-birth clothing:
Maternity pants and leggings will remain comfortable and practical post-delivery. Just make sure the elastic waistband isn't stretched out too much
Tops designed for pregnancy can still work for your new body after delivery. Most pregnancy tops double up as nursing tops with easy breast access.
Maternity dresses make great nursing dresses in the first 4-6 weeks while your tummy is still shrinking. The flowy design hides a lot!
So you see, it's entirely possible for you to continue wearing your maternity clothes and accessories after childbirth. Other than maybe some new nursing bras, you may not even need to buy anything else. 
To wrap up
It's important to remember to bring comfortable clothes to the hospital for labor and post-delivery. You will likely be there for a few days, so it is important to feel comfortable. Also, make sure to pack any personal items you may need, such as a toothbrush and shampoo. Finally, don't forget to bring a camera to capture those special moments with your new baby!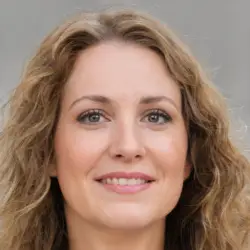 Latest posts by Sharon James
(see all)