I've always had cold feet, even in summer. Hubby calls them icicles.
I call them cold feet.
I wear socks to bed most of the year.
The temperature in birthing suites are set to 22-26 °C. While that doesn't sound too bad, mull over this:
You could potentially be in the labor room for 8 hours or more.
You would be wearing pretty flimsy clothes for comfort
All the hot sweating you do while having contractions will turn cold on your skin
You might be panicking and hyperventilating which can lead to cold feet
Having cold feet can increase your irritability and stress
So the answer is yes, you can wear socks during labor.
Benefits of wearing socks during labor
They keep your feet warm and help prevent heat loss
You can walk (pace) in them
You won't feel embarrassed about your ugly toe nails (you haven't been able to reach them for months after all)
What kind of socks should you wear during labor?
The heart-warming, fuzzy kind that reminds you of home.
Truthfully, any warm sock will do. If you have ones with non-slip soles, that's even better.
Pro tip: Buy a few pairs. You might go through a few. Delivering a baby is messy business.
 Check out these fuzzy non-slip socks on Amazon
Should you wear compression socks during labor?
Theoretically, you can wear compression socks during labor if you want to. There is no medical reason you can't.
But I've never seen anyone wear them during labor and delivery.
For one, they are not comfortable. For another, they will probably get dirty very quickly.
You are better off keeping your compression stockings to wear after giving, especially if you had to go through a C-section.
Check out this cute 3–in-a-pack on Amazon
Can you wear socks during a Caesarean section?
Yes, you can. In fact, operation theaters are even colder (21-24 °C) than birthing suites. Even though you won't be able to feel your cold feet after the spinal, warm socks will help prevent heat loss through your feet.
The moment my C-section was done, they swapped my socks out for compression stockings.
To wrap up
You should definitely wear socks during labor. They will keep your feet warm and help protect them when you're pacing the corridors. Make sure you wear compression stockings after to help prevent blood clots in the legs.
Quick links: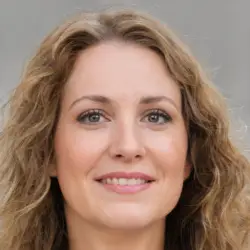 Latest posts by Sharon James
(see all)