Going home from the hospital with your baby is a momentous occassion, especially if it is your first child. You will take photos and videos that you'll look back on later with joy so give your going home outfit some thought.  
Just because you have just been through the toughest few days of your life doesn't mean you should look dull and frumpy. Step out of the hospital like a butterfly emerging from her coccoon. The only difference is you have a beautiful baby in your arms.
Let's take a deep dive:
What to consider when choosing your going home outfit
When planning your going home outfit, there are a few things you'll want to keep in mind. The goal is to choose an outfit that is both comfortable and flattering so you feel good about yourself.
Consider these:
Would you be delivering vaginally or through a caesarean section?
Would it be cold or warm?
Can you sit comfortably in the car with your chosen outfit?
Can you breastfeed in it (if you are nursing)?
Is it easy to pack in your hospital bag? Preferably everything you bring to hospital should fit into the one bag.
Who is waiting at home? If there is a party waiting for your arrival, amp it up with makeup as well. Check out my tutorials for makeup to look less tired for moms with cool skin tones and warm skin tones.
Now let's look like at what you can wear home from hospital:
Nursing bra
Make sure you pack a few nursing bras for your hospital stay. Choose soft and stretchy ones that you can also wear on your trip home. Regardless of whether you are breastfeeding, your breasts will be swollen and tender after giving birth. You won't fit into regular bras yet and if you don't wear a bra, your nipples will chaff on even the softest top.
The Kindred Bravely French Terry Nursing Bra is made from super soft bamboo rayon:
Check it out on Amazon
Check out my review of the best nursing bras for new moms.
Nursing pads
Unless you are wearing a nursing bra with padded cups, you need nursing pads. Those first few days post-delivery, your breasts go crazy and work overtime to produce milk, which is good for your baby.But not so good for embarassing milk stains on your tops. Most nursing bras for new moms are not padded but have pockets for you to insert breast pads in.
Again, choose the softest breast pads you can find, like these Bamboobies reusable breast pads:
Check it out on Amazon
Post-delivery underwear
After giving birth, you need to wear underwear that can keep a sanitary pad in place and supports your post-partum belly.
Think granny panties but larger. You can wear your maternity underwear if you bought some for pregnancy.
This is especially important if you had a Caesarean section. You want the underwear elastic to be way above your incision.
These Kindred Bravely post-delivery underwear comes in packs of 5 and looks much better than your usual disposable ones:
Check it out on Amazon
Belly band
The day after your C-section, the occupational therapist will swing by and teach you some core-strengthening exercises to help rebuild your flabby abdominal muscles. They will also advise you to wear a belly recovery wrap.
Even if you delivered vaginally, wearing a belly band for the trip home will help support your post-baby belly and give you a flattering shape under your clothes.
Check it out on Amazon
Nursing dress
I totally recommend wearing a nursing dress to go home from hospital. They are flowy and loose-fitting, so they wont be pressing on sore spots. Plus they provide easy access for breastfeeding.
A simple dress like this one will do the trick:
Check it out on Amazon
Nursing tank
Depending on your preference, you may prefer to skip bras altogether and simply wear a nursing tank with a built-in bra instead.
There's pros and cons to it and I feel that a nursing tank can't beat a soft new mom bra for comfort and support. However, some moms just prefer not to wear a bra but to wear a nursing tank instead.
The Cake Maternity Toffee Nursing Tank looks good and is supportive enough to wear out in public:
Check it out on Amazon
These are the best nursing tanks with built-in-bras on Amazon.
Nursing top
If the weather is too cool for nursing tanks, you can wear a nursing top instead. Just bear in mind that most nursing tops don't come with built in bras. You will still need to wear a nursing bra underneath.
The Seraphine Wrap Nursing Top allows you to have skin-to-skin contact easily with your baby:
Check it out on Amazon
Check out my review of the best nursing tops for winter.
Hoodies
If you want to wear something even warmer, did you know that there are nursing hoodies and nursing sweaters as well?
A cosy nursing sweater will keep you warm on your trip home while looking stylish:
Check it out on Amazon
These are the best nursing sweaters for winter.
Stretchy pants or leggings
Obviously if you are wearing tops, tanks or sweaters, leggings are a must.
You could also wear stretchy pants but I find leggings so much comfier and versatile.
Leggings are also softer than regular pants so they won't rub on your sore spots as much:
Check it out on Amazon
Slippers
Some moms get swollen feet towards the end of pregnancy and all moms who go through a C-section will end up with fluid retention for at least a few days. This means your regular shoes won't fit on the way home from hospital.
You could wear socks but that's not going to be protective enough for outside wear. Instead, bring a pair of soft slippers like this one to wear while in hospital and to the car:
Check it out on Amazon
What are the best outfits post-vaginal delivery?
You would be pretty sore down there so try not to wear any tight fitting pants that might chaff. In fact, I don't think even leggings is a good idea because you'll need to lift your legs to pull it up.
The best outfit post-vaginal delivery is a nursing dress. If you are not breastfeeding, any flowy dress will do.
What are the best outfits post-caesarean?
With a C-section, your whole lower abdomen will be painful anytime you move. A loose-fitting dress is a safe bet.
However, a flowy nursing top would do too. It can be paired with a pair of soft maternity leggings that come up to your belly button. The leggings provide support to your lower abdomen without causing any extra pain.
To wrap up
At the end of the day, what you wear home from hospital is up to you. Just remember to choose an outfit that also comfy and functional as well when you're packing your hospital a few weeks before the admission. Remember, when you look good, you feel good.
You might also be interested in what to wear after giving birth in hospital.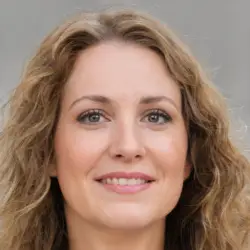 Latest posts by Sharon James
(see all)