Maternity underwear is a type of underwear that is specifically designed for pregnant women. Their main purpose is to provide you with extra support and comfort.
You don't always need maternity underwear, but it can be helpful for pregnant women who are experiencing discomfort with their regular underwear or need additional support.
Check out my review of the best pregnancy underwear on Amazon.
Let's take a deep dive:
Is maternity underwear necessary?
You can totally get away with wearing some regular comfy undies, as long as they have plenty of stretch and are low-cut. Just be aware that you may have to buy some extra panties in a larger size late in the pregnancy.
If your regular underwear fits comfortably and doesn't pinch or bind, then you don't need to buy maternity underwear. However, if your panties are uncomfortable, riding upwards or falling downwards, then you really should buy some maternity underwear.
You could go for a 6-pack Angelhood Maternity undies for less than the cost of coffee each:
Check it out on Amazon
What is the difference between maternity underwear and regular ones?
Maternity underwear is designed with extra support and room to grow, but it can also be more expensive than regular underwear. The fabric is usually made of a softer material, and the waistband is usually wider to provide more coverage.
Regular underwear does not have these features, and is typically less comfortable for pregnant women.
Similar to regular knickers, maternity underwear also comes in a variety of styles, including briefs, boyshorts, and thongs.
Further reading: Can you wear thongs during pregnancy?
Some women choose to wear maternity underwear throughout their pregnancies, while others only wear them during the later stages. Regular underwear can also be worn during pregnancy, but it may not provide as much support or comfort.
You can also buy maternity underwear as part of a set with your nursing bra:
Check it out on Amazon
Further reading: How to wear underwear during pregnancy
Is maternity underwear worth it?
You may be wondering if maternity underwear is worth it. After all, you are only going to wear them for a few months. Are the extra costs and the added comfort really worth it?
Maternity underwear is well worth it for these reasons and more:
They are amazingly soft, protecting your sensitive skin from chafing and rashes.
Pregnancy underwear is specially designed to fit your growing bump.
Maternity underwear stretches as your waist expands.
It protects from urinary leaks, which is common towards the end of pregnancy and can be embarrassing.
They will stay in place better than regular underwear.
They're also good for postpartum use. In fact, you might be using them for many months post-delivery.
Downsides of maternity underwear
While maternity knickers are often more comfortable than regular undies, they can have some downsides:
they can be expensive, costing significantly more than regular underwear.
they can be difficult to find in stores, especially if you are looking for a specific style or size.
you only wear them during pregnancy and maybe for a few months after delivery
they generally show under clothes
sizing is inconsistent and can vary between brands and styles.
they can stretch out quickly and get annoyingly loose.
Can you go commando while pregnant?
It's not uncommon for pregnant women to go without wearing underwear. In fact, many pregnant women think that it is more comfortable to go without underwear during pregnancy. But can you really not wear underwear while pregnant? Is there any harm in doing so?
Some people believe that you can increase your risk of vaginal and bladder infections if you don't wear underwear but there is no scientific evidence to back it up.
In fact, letting your nether regions breath prevents groin sweat and yeast infections.
The general consensus is that it is safe to go without underwear during pregnancy, as long as you are comfortable doing so.
Just bear in mind that you might have vaginal discharge and especially towards the end of your pregnancy, you are at risk of urine leaks.
To wrap up
Maternity underwear is not necessary. However, if your regular pair is uncomfortable or you need extra support, maternity underwear can provide relief and make the pregnancy more comfortable.
Make sure to choose something that will fit well throughout your pregnancy. These are the best places to buy maternity undies. 
Not sure what knicker style is best for you? Check out my guide on how to choose the best panty style for your bum shape.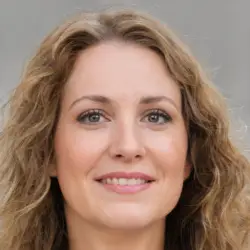 Latest posts by Sharon James
(see all)