There's something about maternity panties that makes women feel special. They're comfortable, they make you feel sexy, and it's like a badge of honor that your pregnancy has graduated to the next stage.
Maternity underwear are a must-have for expecting mothers. They offer support and comfort during your pregnancy, and can be worn post-partum as well. Choosing the right pair of maternity panties is essential. There are a variety of brands and styles to choose from, so find the right pair that fits your needs.
Let's take a deep dive:
Check it out on Amazon
Why I love the Mama Cotton Undies
They are under-the-bump panties and can be worn from the first trimester and even post partum.
Made of soft and breathable cotton
They don't slip
The V-shaped crossover front fits under the biggest baby bumps
What I don't like  about it
They don't provide baby bump support
Sizes run small. Even though they come in XX-L, they are still not big enough for plus-sized women
Check it out on Amazon
Why I love the Sunnybuy OTB Undies
has sizes up to 3X-plus
Made of luxuriously soft and cooling bamboo rayon
Invisible under clothes
Provides belly support
Stretchy, oh so stretchy!
What I don't like  about it
the crotch isn't reinforced
stretches out quickly
Best under-the-bump maternity underwear: Intimate Portal Maternity Panties
Why I love the Intimate Portal Maternity Undies
made of soft and breathable cotton
look like regular cute undies
fits under even the lowest pregnancy bumps
can be worn post partum, especially if you had a C-section
What I don't like about it
the front is too low cut for my liking
Check it out on Amazon
Why I love the MM panties
made of soft, breathable cotton
you have the option of folding them down under your belly or wearing them over your bump for some support
they come up over your belly button so you get some support without feeling like you're wearing a parachute
What I don't like  about it
Check it out on Amazon
Why I love the Peauty Thigh Saver
It's seamless and discrete
Doesn't roll down
Can be worn post-pregnancy
The cuffs are stretchy bands and don't cut into your thighs
What I don't like  about it
It gets a bit warm and sweaty in summer
Check it out on Amazon
Why I love the Angelhood Maternity Underwear
value-for-money
made of super soft bamboo viscose
the crotch fabric is white so you can check the color of any discharge
can be pulled up for mid-bump belly support of folded down to fit under your bump
What I don't like  about it
if you're in the third trimester, these tend to roll
Best maternity thongs: Kindred Bravely Bamboo Maternity Thongs
Why I love the KB Maternity Thongs
they are made of super soft and breathable bamboo
seamless and discreet
has a cross-over waistband to fit under your baby bump without slipping
can be worn throughout pregnancy
What I don't like  about it
Sizes run small
you can't wear thongs in the post-partum period
How to choose maternity underwear
What are the best maternity panties? The answer is different for everyone but there are some things you should consider when choosing them. The material, fit, and style are all important factors to consider. Here are a few tips to help you choose the right pair of maternity panties for your needs:
Choose soft and breathable fabric like cotton, modal or bamboo. Your skin is more sensitive during pregnancy.
Consider the type of underwear you typically wear. Just because you're pregnant doesn't mean you have to wear granny panties. If you're most comfy with thongs, continue wearing them.
Check sizing. Generally you can buy maternity undies in your pre-pregnancy size or one size up.
If you need belly support, choose over the bump maternity undies. Otherwise, I find under the bump undies more comfy.
Check the waistband and the leg openings. Maternity undies should have a snug fit in the waistband and wide leg openings to accomodate your changing body.
To wrap up
Maternity panties are an important part of any pregnant woman's wardrobe. There are many different types and styles of maternity panties, so it's important to choose the right pair for you. Be sure to consider your needs and preferences when choosing maternity panties. And most importantly, have fun with it!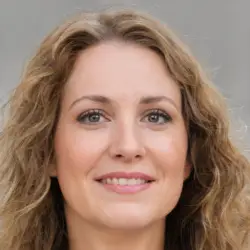 Latest posts by Sharon James
(see all)