As your body changes during pregnancy, you may need to change the way you wear underwear. While you are pregnant, it's important to wear underwear that will support your growing belly and won't cause discomfort.
You may find that you need to wear a different size or type of underwear. Functional pregnancy panties are designed for comfort and to provide extra support for the lower part of the belly without squeezing or compressing.
Check out my review of the most comfortable and supportive maternity undies on Amazon.
Here is a guide on how to wear underwear during pregnancy:
What is the best type of underwear to wear when pregnant?
There are so many different types of underwear on the market these days that it can be hard to know which kind is the best for you. Maternity underwear is best for pregnancy. Here are some tips to help you choose maternity panties:
Cotton, modal and bamboo panties are good choices, as they are soft and breathable.
It doesn't matter if you choose under the bump or over the bump maternity underwear, as long as it's not too tight.
Briefs and boyshorts provide more coverage and support compared to thongs. They also catch urine leaks much better.
If you are choosing to wear shapewear, avoid wearing one that is too tight. It can restrict blood flow and lead to discomfort.
If you have urinary incontinence or heavy discharge, the Bambody Underwear is a great choice. You can also wear it post-delivery and during your periods later. The absorbent midsection can hold the equivalent of 2 tampons!
Check it out on Amazon
The safest way to wear underwear when pregnant
Regardless of which type of underwear you choose, make sure you wear it safely. Many women find it harder to wear underwear and pants, especially in the later parts of their pregnancy.
In your first trimester, you might be light-headed from morning sickness. Your blood pressure also drops slightly, especially in the first 24 weeks.
In your second and third trimesters, as your baby bump grows, you will find it harder to see your nether regions and lift your legs.
I've found the safest and easiest way to wear underwear (and leggings) when pregnant is to sit down on the edge of your bed or a chair. This way, you will be able to lift your leg without losing your balance.
How wearing underwear can affect your pregnancy health
Pregnant women are more prone to yeast and bacterial infections. The hormonal changes during pregnancy can affect the pH balance of the v*gina, making it a more hospitable environment for yeast.
Pregnant women are also more likely to experience urinary tract infections due to changes in the immune system.
Only wear underwear that is made from breathable material like cotton, bamboo or modal. These are all good choices because they absorb sweat and help keep your nether regions cool and dry. Synthetic materials such as nylon can cause a rash or increase the risk of infection.
Why you need pregnancy underwear
Do you feel like you have to pull your undies up all the time? Or is the elastic biting into your tummy fold? Getting random wedgies?
There is nothing wrong with wearing your usual underwear throughout pregnancy. But when your baby bump gets bigger and your bum gets wider, maternity undies are the way to go for comfort, support and a better fit.
In fact, over the bump underwear pull over your growing bump and stay in place better than regular underwear could. They help support your tummy and allow thick maternity pads postpartum.
What size maternity underwear should you buy?
When it comes to maternity underwear, it is important to get the right size. If you buy too small, they will be uncomfortable. If you buy too large, they will not fit well and may bunch up. It's important to buy underwear that is comfortable and fits well.
If you are regular undies still kinda fits, buy maternity underwear in your pre-pregnancy size.
However, if your pre-pregnancy panties are too tight, you might need to go up one to two sizes. A good rule of thumb is to buy panties in the same size as your maternity clothes.
Should underwear be tight or loose?
Maternity underwear should be tight enough that it doesn't slip or roll down. However, it shouldn't be too tight that it leaves a painful elastic mark when the day is done.
If you plan to wear shapewear during pregnancy, make sure it fits snugly but is not so tight that it puts pressure on your growing belly.
When should you start wearing maternity underwear?
Usually, most women find their regular undies uncomfortable in the second trimester. In the first few months of pregnancy, you can still get away with wearing your regular panties.
However, as your bump grows and your body changes, you will need to buy undies that fit better and will actually stay up.
Further reading: When to buy maternity underwear?
To wrap up
What underwear you wear during pregnancy is a personal choice. Some women choose to continue wearing their normal underwear, while others may prefer to wear special maternity underwear. No matter what type of underwear you choose to wear, make sure it is comfortable and fits well. And most importantly, be sure to change your underwear often to avoid bacteria build-up.
Check out where to buy maternity underwear.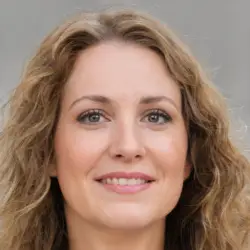 Latest posts by Sharon James
(see all)