There is so much debate over whether or not it is safe to wear an underwire bra during pregnancy. Some people believe that the wire can cause your breasts to become engorged and uncomfortable, while others claim that it provides added support and helps keep your breasts from sagging. There has been very little research conducted on this subject, so it's hard to say which side is correct.
According to most experts, underwire bras don't pose a risk to pregnant women, as long as the bra is comfortable and fits well. A well-fitting bra can help provide support for your breasts and alleviate discomfort. Bear in mind that your breasts will increase in size throughout your pregnancy and the risk of underwire bras causing problems increases with each trimester.
Let's take a deep dive:
Are underwired bras safe to wear during pregnancy?
You can find an abundance of articles online that talk about whether or not wearing underwire bras while pregnant is comfortable or plausible, but very few talk about whether it is a safe option.
Underwired bras are not dangerous for pregnant women as long as the wire doesn't dig in and the bra still fits. The most important thing is to avoid wearing bras that are compressive, restrictive or overly tight.
The larger your breasts become, the more support you need, and high quality underwire bras can definitely provide just that, without sacrificing your comfort. But you may need to buy new bras as your pregnancy progresses.
This Elomi Molly Plus Size Nursing Bra offers amazing support throughout pregnancy and breastfeeding for women with large breasts:
Check it out on Amazon
Wearing a bra that is too small or not fitted can be uncomfortable and damaging to your breasts. It is important to find a bra that fits well and is made from quality materials. Fit is one of the most important features of any bra, whether pregnant or not.
Having a properly fitted bra is the key to healthy breasts when pregnant. It doesn't necessarily matter what kind of bra you're wearing, but rather, the craftsmanship, fit and quality of the style you choose.
Once your baby is born, the underwire bra thing is more controversial. Officially, there's no real hard evidence that underwire bras are linked to lactation problems , but there is a lot of anecdotal evidence that poorly-fitting underwire bras can lead to clogged ducts. Heck, even the softest wireless nursing bra can cause problems when it doesn't fit. So again, it's not that the underwire is evil, it's just that the wire can't stretch to accommodate your fluctuating breast size in the early days of breastfeeding.
Post-delivery, wear a stretchy, wireless nursing bra like the Kindred Bravely French Terry Sleep Bra:
Are underwires bad for you?
Underwire bras are not universally bad and wrong. You can wear whatever style bra you want as long as it fits.
But if you find your underwire bra uncomfortable or it's digging into your breasts, you should stop wearing it.
Why are underwire bras not safe during pregnancy and nursing?
A lot of women have been told not to wear underwire wire bras whilst pregnant and/or breastfeeding due to a risk of mastitis or blocked milk ducts.
The only concern with underwire bras when nursing is they can press on your milk ducts if your breasts are still fluctuating in size. This can reduce milk flow and affect the milk production or lead to clogged ducts or mastitis (inflamed breast tissue).
Underwire bras are not recommended during pregnancy because your breasts will be growing in size throughout your pregnancy. A regular underwire bra will be quite uncomfortable. The underwire can irritate your skin and cause rashes. It can also cause damage to the breast tissue.
Some women lactate during the later months of pregnancy. If this is you, definitely don't wear a regular underwire bra.
Wirefree bras are a better option for pregnant and nursing women. Wearing the right bra during pregnancy helps keep your breasts supported and comfortable.
Check out the best wireless nursing bras on Amazon.
What is the difference between flexi-wire and underwire?
Some maternity and nursing bras contain a flexible wire that is not rigid like regular underwires.
Flexi-wires are more flexible, and has a wider moon-shape.
Flexi-wire bras are usually less likely to encroach on your breast tissue than underwire bras, which is important for pregnant or lactating moms.
Flexi-wired maternity and nursing bras provide the breast support only underwires can provide but is more comfy and less restrictive than regular underwired bras.
Bear in mind, even though flexi-wires are infinitely better than regular underwires, you are still at risk of clogged ducts if your breasts are still fluctuating wildly in size or if your bra doesn't fit.
This Cake Maternity Croissant Nursing Bra feels amazingly soft and buttery on your skin:
Check it out on Amazon
When should you stop wearing underwired bras when pregnant?
If your underwire is uncomfortable, or your breast is not fully encompassed in the cup, it's time to be fitted into a new bra.
I started wearing nursing bras from my first trimester because they were more comfy when I was vomiting my guts out. In general, buy pregnancy bras as soon as your regular ones start feeling restrictive.
Don't buy a 'normal bra' in a bigger size. The fabric and structure of a regular bra is not designed to support and accommodate your growing breasts during pregnancy and early motherhood.
Buy nursing bras that you can wear for the whole journey, with comfort always being a priority. Quality bras that will cater to your breasts throughout pregnancy and whilst breastfeeding make the most economic sense.
Even if you're not planning on breastfeeding your baby, your breasts will still get heavier during pregnancy and you will need a supportive bra if you want to remain comfortable and supported. A good-fitting pregnancy bra promotes a healthy posture which can help with upper back discomfort.
To wrap up
There is no evidence that wearing an underwire bra during pregnancy is unsafe. However, many women choose to avoid them due to comfort reasons. If you feel you need the support of an underwire, there are plenty of comfortable flexi-wired nursing bras on the market. If you're not even sure if you should wear a bra during pregnancy, read this article.
Check out the best flexi-wired nursing bras on Amazon.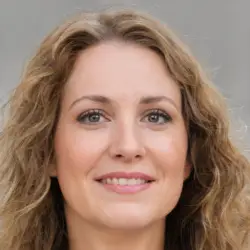 Latest posts by Sharon James
(see all)