When it comes to bras, there seems to be a lot of confusion about what's best during pregnancy. Some women swear by wearing a bra during pregnancy, while others claim that it's not necessary. So, what's the truth? Should you be wearing a bra during pregnancy?
Every woman is different and will experience different changes during pregnancy. Bras can provide support and help prevent stretch marks. However, they can also be uncomfortable and constricting. Ultimately, it is up to you whether or not to wear a bra during pregnancy.
While you're here, I'm going to take a second to enlighten you about hyponobirthing. It's a type of childbirth preparation that uses gentle breathing and relaxation techniques to help prepare you for labor and delivery. My favorite online hypnobirthing class is Hypnobubs. You get 10 video sessions, ebooks and lots of free goodies like Affirmations for Beautiful Birthing, Prompts for Birthing and inspiring birth videos!
Check out the Hypnobubs offer here.
Now let's take a deep dive into pregnancy and bras:
Do you have to wear a bra while pregnant?
If you usually go braless, there is no reason to start wearing a bra in pregnancy. Bras are restrictive and can irritate sensitive skin. Pregnancy is uncomfortable enough without the added annoyance.
However, if your breasts grow so much that it starts causing back and shoulder ache, wearing a supportive maternity bra might be a good idea.
Maternity bras live in a different world to regular bras. A good quality maternity bra is soft and supportive at the same time. Give them a try if you find yourself needing to wear a bra while pregnant. Who knows? You might love them so much that you continue wearing them after pregnancy to prevent breast sagging in the long run.
This Kindred Bravely Nursing/Maternity Bra is sublimely soft:
Check it out on Amazon
Is it best to wear a bra during pregnancy?
While there is no medical need to wear a bra while pregnant, many women find it more comfortable to do so. Maternity brands specially design bras that are stretchy and comfortable while providing much needed breast support for pregnant women.
In the short term, this will help with your comfort, preventing shoulder and back aches. In the long term, wearing a bra during pregnancy reduces strain on the ligaments of your breasts, preventing premature breast sagging.
It's also important to think about whether you should wear a bra to sleep when you're pregnant. If you have large breasts or wake with sore muscles, consider wearing a sleep bra to bed. 
Is it safe to wear a bra during pregnancy?
It is completely safe to wear bras during pregnancy. In fact, many women find that they need to wear a bra more than ever during their pregnancy, as their breasts may become larger and more sensitive.
Bras do not cause any problems for most pregnant women, but some women experience discomfort from wearing bras. If you are, then make sure you are wearing a bra that is specially designed for breast changes during pregnancy and that it fits well.
Pregnancy bras or maternity bras are specially designed to provide comfort and support during pregnancy. Most mothers-to-be choose nursing bras instead of maternity bras when they are shopping for maternity wear, as they can be used while breastfeeding the baby too.
Further reading: Is an underwire bra safe to wear during pregnancy?
Do you need a new bra during pregnancy?
When you're pregnant, your body goes through a lot of changes. Some of these changes include your breast size. Many women find that their bras no longer fit them well and they need to go out and buy new bras specifically for their pregnant state.
I started wearing a nursing bra from the first trimester. A maternity bra must fit perfectly to ensure comfort throughout your pregnancy and breastfeeding journey. Bras that fit well during pregnancy will give you the support you need and make you feel more comfortable.
Further reading: When to start wearing nursing bras (and why)
Choosing the right bra to wear during pregnancy
As your body changes during pregnancy, it's important to choose the right bra. A good bra will provide support and comfort. It's also important to choose a bra that will grow with you as your breasts change size. There are many different types of bras available, so it can be difficult to know which one is right for you. I won't go into details here but read these articles for guidance:
Skipping the bra at night during pregnancy
Sleeping without a bra during pregnancy is a common practice among pregnant women. I certainly found it a lot more comfortable to sleep without my  bra. We have enough difficulty sleeping as it is without the feeling of constriction a bra  gives.
Having said that, if you have large or pendulous breasts, or you always wore a bra to bed, continuing to do so during pregnancy is just fine and will not cause any harm to your body or your baby.
It's crazy how soft bamboo sleep bras are! Check out this Cake Maternity sleep bra:
Check it out on Amazon
Further reading: Should you wear a bra to bed?
Which type of bra should I wear during pregnancy?
There is no one definitive answer to this question. Every woman's body is different and will respond differently to different types of bras. Just make sure you wear bras that are comfortable and provide good support.
Regular bras are just not good enough during this time. Maternity (or nursing) bras offer much better support and comfort.
Choose a bra that is neither too loose nor too tight. Make sure you measure yourself correctly. It should be made of a light, breathable fabric, preferably cotton or bamboo, not synthetic fabrics.
It should have wider shoulder straps, support panels and back fastenings that are adjustable and will accommodate your growing breasts during pregnancy and lactation post-delivery.
If the straps cut into your shoulder line and cause pain and discomfort, it indicates the bra doesn't fit you.
Check out my articles on the 8 best cotton nursing bras on Amazon and the best bamboo nursing bra reviews.
Is it good not to wear a bra during pregnancy?
Some benefits of going braless during pregnancy include increased comfort and decreased breast tenderness. Additionally, going braless allows your breasts to naturally fluctuate in size as your body changes throughout pregnancy.
During early pregnancy, it is not necessary to wear a bra. However, late in pregnancy, when your breasts are at their heaviest, wearing a bra helps your posture, prevent back and shoulder aches, and keep your breasts from sagging later.
If you just can't bring yourself to wear bras but need some support, consider nursing tanks with built-in shelf-bras. This Cake Maternity Nursing Tank makes a stylish under-layer:
To wrap up
Wearing a bra during pregnancy is ultimately a personal choice. Some women find that they need to wear a bra to support their breasts and alleviate discomfort, while others find that bras cause them more problems than they're worth. If you are pregnant and are experiencing discomfort, it might be a good idea to try wearing a bra to see if it helps. Just be sure to choose a comfortable, supportive bra that doesn't constrict your breathing or circulation.
Check out the 14 best nursing bras on Amazon.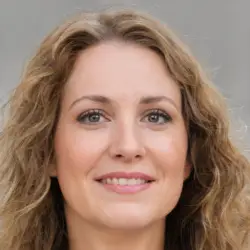 Latest posts by Sharon James
(see all)