When you became pregnant, I bet one of the first things you thought about was whether you should breastfeed. It's an important decision that can have a big impact on both yourself and your baby.
Breastfeeding is an amazing experience for both of you, but it can also be daunting. One of the best ways to ensure a successful breastfeeding experience is to take a breastfeeding course.
Check out my review of the best breastfeeding courses available online. 
A course will teach you everything you need to know about breastfeeding your baby but when is the best time to take one? 
The best time to take a breastfeeding class is early in your third trimester. This is the best time to learn about the process of breastfeeding and to ask any questions you may have. The course will also help you to feel more confident about breastfeeding your baby once he or she is born. 
Let's take a deep dive:
Early in the third trimester
As a new mother, there are so many things to learn about taking care of your baby. One thing that can be helpful is taking a breastfeeding class before your baby is born. If you take a class in the third trimester, all the information would still be relatively fresh when your baby turns up. 
This class can teach you the basics of breastfeeding, such as how to position your baby and how to know when he or she is hungry. It can also help you to feel more confident about breastfeeding in the early days and weeks after your baby is born.
At any stage in pregnancy
Most breastfeeding classes are available at all stages of pregnancy. This can be really helpful, because it allows you to learn about the process before your baby is even born. That way, you're better prepared for labor and delivery, as well as breastfeeding after the baby arrives.
If you are worried that you'll run out of time, or just want to learn all you can about breastfeeding, taking a class any time in your pregnancy is fine. If you take an online class, you can even rewatch the videos to refresh your memory just before delivery.
After delivery
Once you've given birth, there are still breastfeeding classes that can help ease some of the pain associated with breastfeeding post-partum. For example, many women experience soreness or cracked nipples when they start breastfeeding.
These classes teach everything from how to position your baby to how to handle common problems. Some classes even offer demonstrations on how to use a breast pump.
Rather than focusing on breastfeeding basics, some classes focus on troubleshooting challenges you might be encountering.  
To wrap up
There is no wrong time to take a breastfeeding class, but early preparation is ideal. Classes offer expectant mothers the opportunity to learn about the basics of breastfeeding, ask questions, and meet other nursing mothers. Taking a class prior to giving birth can help new moms feel more confident and prepared when it comes time to breastfeed their newborn.
There are a variety of courses available, so do your research before signing up. Make sure the course is accredited and covers all the topics you're interested in. 
Keep the receipt as breastfeeding courses are covered by some insurance policies. Even if they are not covered by your insurance, these courses are an eligible expense in your FSA and HSA.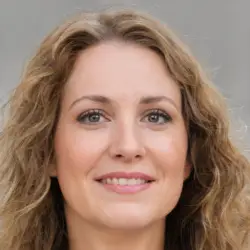 Latest posts by Sharon James
(see all)