Many different types of fabrics can be used in the creation of nursing bras. Cotton and nylon are the most common materials used but there is something for everyone when it comes to the choice of bra material.
Your choice of nursing bra fabric would depend on what you want your nursing bra to do for you.
Let's take a deep dive:
What are nursing bras made of?
The same as any other piece of clothing you own, all sorts of material can be used to make nursing bras. Traditionally, nursing bras were either made of natural fabric like cotton or synthetics like polyester and nylon. Now a days, you will be able to find modal, bamboo, and even wool nursing bras.  
But not all nursing bras are created equal. Some fabric is definitely better for nursing bras compared to others. More importantly, even nursing bras made of the same kind of material can differ greatly in quality depending on the brand that makes it. 
Let's take a look at some of the most common fabric used for nursing bras and what their benefits and cons are. 
Cotton
Cotton is a classic. It's one my favorite nursing bra materials as it's soft and comfortable. There are quite a few nursing bras on the market made of either traditional cotton or organic cotton. Between the two, my vote is for organic cotton as it's less taxing on the environment and is free from harmful substances.
Cotton nursing bras are best if you live in a warmer climate or have sensitive skin.
Regardless, even if the nursing bra is made of synthetic material, many good quality nursing bras often have cotton-lined cups and slings for comfort.
This Kindred Bravely Organic Cotton Nursing Bra is OEKO-TEX certified to be free from harmful substances. 
Check out my review of the best cotton nursing bras. 
Polyester
Polyester is a synthetic material that doesn't breath. However, most synthetic material are a version of polyester.
Many nursing bra brands have trade-marked polyester fabric like SOFTEX Microfiber and Meryl Skinlife that have added features compared to 'regular polyester'.
Just because a nursing bra is made of polyester, doesn't mean that it's bad. There are lots of good quality polyester nursing bras out there. They are better than natural fibers when it comes to moisture-wicking and flexibility. They can also withstand rough use better and are more durable.
The IloveSIA set of nursing bras are made of 4-way stretch fabric and is OEKO-TEX certified. Plus, they are super affordable. 
Nylon
Nylon is another synthetic material that doesn't breath. Unfortunately, as it is cheaper and more durable, many nursing bras are made of nylon.
As it doesn't allow proper air flow, nylon causes sweating and holds in moisture. If you live in a warmer climate or tend to get boob sweat, stay clear of nylon bras.
The plus side is that they usually feel light and thin, perfect for moms who don't like the 'bulkiness' of cotton.
The Cotton Candy Nursing Bra is made of a polyester/nylon blend. It's one of the few nylon bras around that are OEKO-TEX certified to be free from harmful chemicals. 
Bamboo
Bamboo nursing bras are even softer than cotton nursing bras. The only thing to be aware of is that the soft bamboo material we are so used to enjoying is usually 'rayon of bamboo'. Raw bamboo material is rough and no one will let it near their skin.
Unfortunately, raw bamboo undergoes complicated processing with toxic chemicals to make it the soft bamboo rayon we know and love. If you are buying a bamboo nursing bra, choose one that is OEKO-TEX certified so you know the end product is free from harmful substances.
The Tutti Frutti Bra is made of bamboo rayon and has a beautiful lace trim. It's OEKO-TEX certified so you know it's safe.
FYI, I'm done with breastfeeding but still wear this bra on a regular basis because it's so comfy and cute.  
Check out more bamboo nursing bra reviews.
Modal
Modal is a semi-synthetic material that is breathable and absorbent. It feels luxuriously soft on the skin and is often used in combination with cotton in nursing bras.
Elastane
All the fabrics listed above are not stretchy so almost all nursing bras have a little elastane in them so they can stretch to accommodate your breast size fluctuations.
Other materials to consider
Lace
A bit of delicate lace elevates your frumpy nursing bra to 'not too bad'. When you're already feeling tired and old, wearing a little lace goes a long way in helping you feel sexier.
The best lacy nursing bras are those with lace trims as lace can be itchy when used as the main material in your bra band and cups.
Check it out on Amazon
This lace bralette is great for moms with small breasts and doesn't look like a nursing bra at all. 
Wool
Wool nursing bras are not only amazingly comfortable and soft, they are also great body-heat regulators, keeping you sweat and odor-free. Unfortunately wool is also expensive and might feel too 'heavy' for non-winter weather.
The Boob Design Merino Sleep Bra is made of organic merino wool and is GOTS and OEKO-TEX certified. The only downside? It's pricey.  
Silk
Silk is luxuriously soft on the skin and is also very expensive. While silk is used in some regular bras and technically could be used in nursing bras, it's not popular due to its high price point. Not many moms would breastfeed long enough to want to fork out the money for a silk nursing bra.
Memory foam
Memory foam is used in the cups of molded nursing bras. It gives you a nice shape under t-shirts and protects your nipples from showing through.
It's also great for catching small milk leaks.
Best materials for support
The most supportive nursing bras don't have the toughest fabric. On the contrary, they have the most flexible material. This is because you need a nursing bra that will stretch when your breast are engorged with milk but will readily shrink after a breastfeed.
This will ensure that your breasts are supported no matter how much it fluctuates in size.
All good quality nursing bras have the ability to do this with the help of elastane.
It's more important that you check out the design of the bra, like a wide under-bust band, racerback cut, wide shoulder straps etc. They are more important for good support.
Read my review of the most supportive nursing bras. 
Best materials for breathability
All natural fabrics are good for air flow. Cotton, bamboo and wool are all great materials for breathability.
Cotton and bamboo nursing bras would suit all weathers while wool nursing bras are better worn in cooler weather.
While not a natural fabric, modal is also allows good ventilation.
Best materials for comfort
When you first start out as a new mom, everything aches and your nipples chaff.
In general, I recommend cotton and bamboo sleep bras to bring to hospital and for the first 4 weeks of breastfeeding. These bras are the softest you can find and are gentlest on your skin.
These are the most comfy sleep bras on Amazon. 
Best materials for durability
The only negative with natural fabric is that it wears down quickly.
Synthetic material like nylon and polyester tend to withstand rough use much better and last longer.
Best materials for nursing sports bras
This is the only time I vote for synthetic materials in a bra. Polyester nursing sports bras are lighter, sturdier and more moisture-wicking than cotton or bamboo sports bras.
The Zest Nursing Sports Bra is made of a polyester/elastane blend and is great for high-impact activities. 
Check out the best nursing sports bras on Amazon. 
Best materials for pumping bras
Almost all materials when combined with elastane, can be good for pumping bras. 
What's more important is the design of pumping bra.   
Read my review on the best combined nursing and pumping bras. 
To wrap up
The best materials for nursing bras are cotton and bamboo. They have the trifecta of being soft, breathable and affordable.
What a nursing bra is made of is only one factor to consider when you are choosing a nursing bra. Make sure you also consider the breastfeeding stage you are at, what you need a nursing bra for, and the bra design.
For more details, read my guide on how to choose the right nursing bra for you.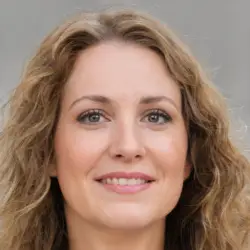 Latest posts by Sharon James
(see all)