Maternity underwear is a type of underwear specifically designed for pregnant women. The main purpose of these pregnancy undies is to provide extra support and comfort for pregnant women, especially if you are experiencing pregnancy-related discomfort.
Maternity underwear comes in a variety of styles, including briefs, boyshorts, and thongs. Over the bump maternity underwear is made from stretchy fabric that accommodates the growing belly while under bump undies support your belly from below.
Check out the best maternity panties on Amazon.
Let's take a deep dive:
What is the difference between maternity underwear and regular underwear?
Maternity underwear is designed to provide support and comfort to pregnant women. It is typically made of stretchier fabric and has wider bands around the waist and legs.
These functional underwear are designed to fit your growing bump, will stay in place better and feel more comfortable than your regular underwear.
What's more, with standard undies, you may find that the waistband feels too tight or hits in an uncomfy spot as your pregnancy progresses. Regular undies are not made to stretch, unlike maternity underwear that is designed to grow with you.
Even if your regular undies still fit, they'll likely stretch out as your bump grows and start slipping, so maternity underwear can help you save your good, non-preggo pairs for later down the line.
Even though maternity underwear is not strictly necessary, they sure help you feel more secure and comfortable.
Types of maternity underwear
Maternity underwear is made for pregnant women and new mothers. It is designed to provide comfort and support during and after pregnancy.
Pregnancy underwear can be found in a variety of styles, including briefs, boyshorts, and thongs. Most maternity underwear is made from cotton or other breathable fabrics, which help to keep you cool and comfortable.
There are five main types of maternity panties: over the bump, mid-bump, under the bump, hybrid underwear and shapewear.
Over the bump maternity underwear
These are full coverage briefs that are designed to fit over your belly. They are made from soft, stretchy fabric that will 'grow' with your body, ensuring a comfortable fit throughout your pregnancy.
Over the bump underwear provide the highest level of support. It also protects your baby bump and prevents chafing from your top.
This Sunnybuy over the bump undies are made from soft and breathable bamboo:
Check it out on Amazon
Mid-bump maternity underwear
Mid-bump underwear is a compromise of both above-the-bump and below-the-bump styles.
If your baby bump feels too warm or restricted with over the bump undies, mid-bump underwear supports your belly just as well.
Check it out on Amazon
Under the bump maternity underwear
These cute little undies are designed to fit under your baby bump while still providing support to your growing belly and bum.
These supportive Kindred Bravely undies look just like regular hipsters:
Check it out on Amazon
Hybrid maternity underwear
If you can't decide if you want over the bump or under the bump underwear, why not choose knickers that can be both. Maternity underwear is not one size fits all. You might prefer different types of underwear for different stages of your pregnancy.
If you're looking for something that is comfortable and will last throughout your entire pregnancy, hybrid maternity underwear in your answer. You can fold the waistband down whenever you want an under the bump look and pull them up over your belly when you want some extra coverage and protection.
Check it out on Amazon
Maternity shapewear
Maternity shapewear is a popular choice for pregnant women because it helps to support your growing belly while helping you look good. They offer high waist to mid-thigh coverage and support.
Maternity shapewear is surprisingly comfortable as long as you don't wear one that is too tight. It also conveniently camouflages underwear lines and smoothes bulges.
Check it out on Amazon
To wrap up
In conclusion, maternity underwear can provide much-needed comfort and support to pregnant women. They come in many different styles and sizes, so it is important to find the right pair for you. Many women find that they need to buy new underwear as their pregnancy progresses, so be sure to stock up on some comfortable and supportive maternity underwear.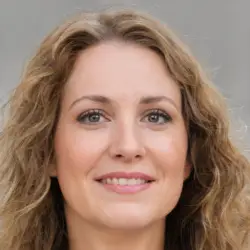 Latest posts by Sharon James
(see all)