I remember the days I spent in hospital after my first Caesarean. All of a sudden I'm a mom! Looking back, it felt like a dream. But at the time, I was so focused on trying to feed my baby that nothing else mattered.
My milk supply took a long time to come in and my baby wouldn't stop crying. She was latched on to my breasts at least 16 times a day for more than half an hour each time. Yes, I know that's more than average. I was trying to get my supply up.
I wore the same 2 nursing bras for 5 days in hospital and they saved my sanity. So if you ask me:
Yes, you do need a nursing bra for the hospital. You should pack at least 3 nursing bras in your hospital bag. Wearing a nursing bra after your delivery will help breastfeeding be more convenient and protect your sore nipples and achy breasts from chafing on your clothes. 
What are the benefits of wearing a nursing bra in hospital?
It will protect your sore nipples and breasts from rubbing your clothes. Even regular bras are too rough during this time.
A nursing bra will also give your breasts the support they need so they don't weigh on your shoulders and back as much.
It also helps breastfeeding be so much more convenient since you can just pull the cups aside or unclip the clasps to breastfeed at a moment's notice.
Provides protection from milk leaks. Because it will happen.
How to choose the right nursing bra to bring to hospital
If you're a newbie to breastfeeding, you can be almost certain of three things in those first few days:
your nipples with be cracked and sore from learning how to get your baby to latch on correctly
your breasts have never ached so badly in your life and breast engorgement at some point is almost a given
your whole body aches – your lower body is aching from the delivery while your upper body is aching from poor posture while you learn how to breastfeed and hold your bub.
Your nursing bra needs to help with all these issues, not make them worse. When choosing your hospital nursing bra, these are the features to look out for:
Made of the softest, most comfortable fabric possible
My favorite nursing bra material used to be cotton for its softness but I have recently been converted to bamboo and am now officially an advocate. Not only is bamboo sustainable and breathable, the material feels cool on your skin, perfect for sore and cracked nipples.
Cake Maternity is one of my favorite nursing bra brands. Their Bamboo Nursing Sleep Bra is made of cooling bamboo fiber. It is wireless and has a reinforced back panel with racerback design to stop the straps from falling off and your boobs from falling out when you sleep. Simply pull the the flaps aside to breastfeed.
Wireless
Your hospital nursing bra needs to be wireless, not only for comfort, but also to prevent clogged ducts from your engorged breasts. Most wireless nursing bras have wide under-bust bands and strong straps for support and that's enough for hospital use as you won't be doing much other than being a breastfeeding machine.
For moms on a budget, the Motherhood Maternity Wrap Front Nursing Sleep Bra gives you good value-for-money. It is wireless with wide straps and made of 95% cotton, 5% spandex for comfort and flexibility. Similar to other sleep bras, it is a pull-on with a cross-over design.
Easy to put on
After my C-section, I couldn't feel my legs for half the night and when the spinal wore off, any movement was painful. Stretching my arms back to hook my bra on was agony. Even if you had a smooth vaginal delivery, I you would still be achy and sore for a few days. Look for a nursing bra without back hooks that you can slip over your head like a t-shirt.
The KB Organic Cotton Nursing Sleep Bra is made of 90% organic cotton and 10% spandex so you get the softest possible fabric with good stretch. You can just pull it on like a crop top. Plus, it has longer straps to fit comfortably around larger breasts.
Easy to breastfeed in
Those first few nights in hospital, I never imagined I could survive on so little sleep but survive I did. When you are breastfeeding every 1-2 hours, you need a nursing bra you can just pull aside to breastfeed. Don't go for clip-down cups yet. You'll be too exhausted and dazed to fiddle with clips 10-12 times a day. Choose bras with a simple cross-over design that allows you to slide your breasts out easily for feedings.
The BRAVADO! Designs Ballet Sleep Bra is a Mom's Choice Award winner for good reason. It's not only easy to nurse in, but it also has modal-lined cups, making it one of the softest sleep bras ever! If you haven't tried modal bras, you haven't experienced luxury.
Seamless with no tags, hooks or plastic bits to irritate your skin
These might sound like small things but it won't be when your hormones crash on day 3. If you usually have sensitive skin, your senses are heightened after delivery. I never worried about silly things like tags and seams but my milk-laden breasts hate them!
The Medela Nursing Sleep Bra is seamless and made of soft 4-way stretch OEKO-TEX certified fabric. There are no tags, hooks or even thread to chaff at your breasts.
Allows hands-free pumping
With all my milk supply troubles the first time round, I was pretty worried when it came time for my second delivery. I manually pumped for 2 weeks before the delivery (on my OBGYN's advice of course) and brought my trusty Spectra pump to hospital with me. I also brought in a hands-free pumping bra so I had free hands to carry my baby while I pumped.
If you intend to pump in hospital, one the nursing bras you bring in should be a pumping bra. You won't have time to sit there holding your breast shield multiple times a day.
I brought in my favorite Lotus Pumping Bra. It's a great pumping bra (detailed review here) but I found it a little too snug for those first few days. If I could choose again, I would bring in the MomCozy Pumping Bra instead. It's lighter, thinner and made of cotton. Just overall a bit more comfy for the first few achy days.
What size nursing bra should I buy for the hospital?
Your breast size will increase throughout pregnancy and after the delivery, it balloons! Big veins pop out over chest and even your nipples are swollen.
The best time to measure yourself for a nursing bra is in the 8th month of pregnancy. After you find out your measurements, buy your hospital bra at your exact size. There is no need to size up.
Nursing sleep bras are amazingly stretchy and forgiving. Your bra will stretch to accommodate your engorged breasts in hospital. And after the first few weeks, your breasts will settle down.
How many nursing bras do I need to bring to hospital?
With my first delivery, I brought 2 nursing bras to hospital. I planned to wash one in the sink while I wore the other. I even packed a small bottle of detergent in the hospital bag!
You can guess what happened to my well-laid out plans.
My baby was born via Caesarean and I ended up staying in hospital for 5 days. I had milk supply issues and she wouldn't stop crying. No one had any sleep. There was no way I was doing any washing.
In other words, bring at least 3 nursing bras to hospital. If you are planning a longer stay, bring more. That way, you won't have to worry about mundane things like washing and can focus on your baby instead.
Also make sure you have a fresh bra to wear for the trip home. 
What else can I use my hospital nursing bras for?
It would be a sad waste of money if you spent so much for just a few days (a bit like that wedding dress collecting dust in the attic but let's not go there). Fortunately, the exact same bras you buy for hospital can be worn for sleep throughout your breastfeeding journey. And if you really like them, you can wear them to sleep for the rest of your life.
I go into more detail in the 7 best nursing bras for sleeping like a baby.
Are there other alternatives to hospital bras?
Nursing camis with built-in bras are great alternatives to nursing bras. In fact, it saves space in your hospital bag since you don't have to pack separate bras and tops.
Why didn't I bring one? Well, I wasn't very clued in and didn't know about them until after my second baby was born.
SUIEK Nursing Camis are made of soft, breathable cotton, great value-for-money and have easy pull-aside flaps for nursing. You can live in these day and night throughout your hospital stay.
To wrap up
Notice that all my bra recommendations are nursing sleep bras? That's because they can't be beat on comfort and breastfeeding ease. Those first few harrowing days in hospital, these are your biggest priorities.
Your nipples will show through all these nursing bras are they are unpadded for maximum comfort. Most moms don't mind this as they are in hospital but if you are uncomfortable with it, you can use nursing pads to give some nipple protection with the added benefit of catching milk leaks.
While the rest of your hospital wardrobe isn't as vital as your nursing bra, you still need to put some thought into what to pack. Read what to wear after giving birth in hospital for more info.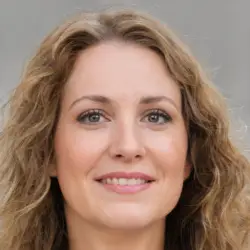 Latest posts by Sharon James
(see all)