Compression nursing tanks are a great way to look great and feel confident while you're breastfeeding. Designed for easy nursing, compression tanks also provide tummy control and back support. They can be worn under clothing to take away the unwanted muffin top.
The best tummy-control nursing tank is the Mother Tucker Nursing Tank. But there are other factors you need to consider when deciding on the right compression nursing tank for you. 
Let's take a deep dive:
Why I love the Mother Tucker Nursing Tank
Has 3 zones of tummy compression – back, side and front.
The pull-aside nursing access means you don't have to fiddle with clips to breastfeed
Thick, high quality material and if you wash it by hand, it will last a long, long time
Made of soft and breathable fabric
What I don't like about it
If you have wide hips, the bottom part rides up easily
Large breasts get squished to the center and can fall out if you bend forwards.
Bear in mind
It's shapewear so it's meant to be fit snugly. Wear it from the bottom up so you don't stretch it.
This is a great compression nursing tank for small and medium-breasted moms but I don't recommend it for moms with large breasts.
Why I love the Leading Lady Tummy Control Nursing Tank
Has a nice thick bottom band that doesn't roll up
Pull-aside design – no clips or snaps
It's seamless so there's no irritating bits chafing your skin.
What I don't like about it
The cups are unpadded so your nipples can show through
The v-neck design means larger breasts easily fall out.
Bear in mind
Sizes run small. It's important to have a compression tank that fits tightly but you still need to breathe.
Not enough breast support and coverage for moms with large breasts
Why I love the Upspring Baby Nursing Tank
Contains bamboo charcoal fibers to increase your metabolism rate
360 degress compression around the waist to prevent back and side buldge
Has a built-in seamless nursing bra for comfort
Provides firm compression but is not overly tight
What I don't like about it
The nursing bra clasps sit high and can be fiddly to do up with one hand
The tank is short and the bottom part rolls up
Bear in mind
This is a 'real' compression tank and is only for the post-partum period. It's not to be worn during pregnancy.
Why I love the Cake Maternity Toffee Tank
It's one of the few nursing tanks that can support larger breasts better (but still not good enough if your cup size is bigger than F)
Has a double-layered reinforced knit at the sides to provide light compression
Functions as shapewear but it's only light compression – fine to wear during pregnancy
The length is good, covering baby bumps and bums easily
What I don't like about it
can only be worn as an inner layer as the bra is quite obvious.
Lack of padding in the bra cups so your nipples can show through
Bear in mind
Even though this tanks fits cup sizes up to 40G/42F and is one of the better tanks for larger-breasted moms, you should still wear a nursing bra underneath for better support.
What to look for in a compression nursing tank
has multiple zones of compression so you don't end up with back and side buldges
fits snugly but not too tightly so you can wear it all day long
is long enough that it reaches your hips. Any shorter and it will roll up.
doesn't compress your breasts so you don't risk clogged ducts and mastitis
compression tanks should never be worn during pregnancy. Wear light support tanks like the Cake Toffee Tank instead.
To wrap up
Compression nursing tanks are a great way to feel sexy, confident, and secure while wearing your post-pregnancy body. When you pick a good quality one that will last, you'll even be able to wear it for years after breastfeeding is done with.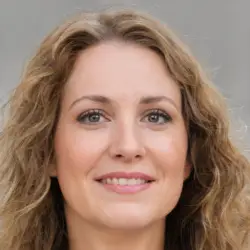 Latest posts by Sharon James
(see all)