The nursing tank top has become the new staple in maternity wear. It is a quick and easy piece that you can wear layered under another top or on its own. But what should you wear over it? The answer to this question varies depending on your preferences.
This article offers 7 clothing options for moms who are struggling with what to wear over a nursing tank, all of which are easy to breastfeed and pump in. It is worth trying on a variety of tops to see which ones work best for you.
These options only work with nursing tanks with clip-down cups like this one:
Check it out on Amazon
Regular t-shirt
You can wear a simple t-shirt or tank top that you can pull up at a moment's notice. It doesn't have to be a nursing top since your nursing tank will be protecting your modesty when you pull your top up. You can then clip-down the cups of your nursing tank and start breastfeeding. Your tummy will be protected by the nursing tank while your upper breast and chest will be protected by the bundled up t-shirt.
Check it out on Amazon
Check out my article on how to breastfeed in a regular shirt.
Button-up shirt
A button-up shirt is the perfect way to cover your nursing tank while still maintaining a professional appearance. This is especially so if your nursing tank is low-cut and shows a bit more cleavage than you would like your co-workers to see.
You can either wear your shirt buttoned up to the top or half un-buttoned. When you need to breastfeed or pump, simply undo as many buttons as you need and unclip your nursing tank. The shirt not only protects your modesty from the front but also shields your breasts from prying eyes on the sides.
For the record, button-up shirts work great with nursing bras and pumping bras as well.
This Minibee cotton/linen shirt reaches down to the hips, making it easy to pair with leggings or jeans:
Check it out on Amazon
Zippered top
Zippered tops function in much the same way as button-up shirts. They look less professional but the zipper is so much quicker and less fiddly than buttons.
These tops are also easy to change out of and into.
Check it out on Amazon
Cardigan
Cardis were a staple part of my maternity wardrobe and were perfect to wear over nursing tanks. Not only does it give you extra warmth during the colder months, you can also use it to shield your breasts when bub is nursing.
Cardigans are so versatile that they can be dressed up or dressed down with other pieces, like jeans or leggings, without looking out of place.
This J.Crew Merino Cardigan can be worn throughout the year:
Check it out on Amazon
Jacket
Working moms who prefer a more structured look will love wearing a jacket or blazer over their nursing tank.
Your nursing tank will be indistinguishable from your regular cami under an official-looking jacket.
If you're more of a casual dresser, bomber jackets, denim jackets and windbreakers pair easily with a nursing tank too.
The Kindred Bravely Sublime Pumping Tank looks like a regular tank when not in use:
Check it out on Amazon
Sweater
As the temperature cools, you will be warmer with a sweater over your nursing tank. While it may not be as convenient to breastfeed as it is with open front tops, you can still conveniently pull your sweater up to breastfeed. The nursing tank underneath will cover your tummy your public view.
This prAna sweater is long-line, covering your bum nicely:
Shirt dress
Not many people talk about wearing dresses when breastfeeding because it's nigh impossible unless it's a nursing dress. But shirt dresses are the exception to the rule.
With a form-fitting nursing tank underneath, you'll be able to unbutton almost the whole top half of your dress to breastfeed or pump and still remain modest.
This loose-fitting Eileen Fisher shirt dress drapes well and can be adjusted as your post-partum body changes:
Nothing
It is also perfectly fine to wear a nursing tank by itself. This is especially so in hot and humid summers. If you are planning to wear a nursing tank as a top when you go out, make sure you buy a better quality one so it's thicker and doesn't look as much like an under-shirt. Unfortunately, even though some of the budget nursing tanks make great sleep wear, they are not so presentable that you'll be able to wear them out.
The Boob Nursing Tank is one of the better quality tanks that you will happily wear out:
Check it out on Amazon
To wrap up
Who says your clothing choices have to be boring when you're breastfeeding? There are plenty of options that allow you to breastfeed or pump discreetly and comfortably, especially when you wear them with a nursing tank underneath.
If you are looking for more wear-alone nursing tops, check out my article on the best nursing tops for summer.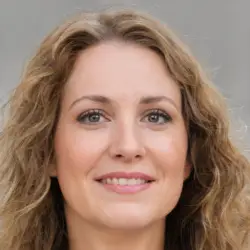 Latest posts by Sharon James
(see all)