Female V*agra is the newest treatment for women suffering from hypoactive sexual desire disorder (prolonged low sex drive). This condition affects up to 8.9% of women aged 18-24 and is thought to be much higher in breastfeeding moms.
While sex isn't a priority with a new baby in the house, a lack of sexual intimacy can lead to significant emotional distress.
While we're on the topic, check out my new book- A guide to getting your sex drive back while breastfeeding. It's now available on Kindle and in paperback.
Check it out on Amazon
In a nutshell
Female V*agra is not safe to take when you're pregnant or breastfeeding.
In fact, most drugs have not been tested in pregnant and breastfeeding women. Much is still unknown about how much drug gets secreted into the breastmilk and the long-term effects of medications on your baby.
While breastfeeding, the American Academy of Pediatrics (AAP) recommends to take medication only when absolutely necessary, and to take the lowest dose for the shortest time possible.
However,  there is lots more you can do to increase your libido while breastfeeding.
What is female V*agra?
Two types of medications have been approved by the FDA for treating low sex drive:
flibanserin (Addyi) – a pill you take every evening
bremelanotide (Vyleesi) – an injection you give yourself in the belly or thigh 45 minutes before you have sex
These drugs are often referred to as female V*agra but they don't work the same way as the famous V*agra for men.
How does female V*agra work?
Both drugs boost the activity of chemical messengers like dopamine and norepinephrine in your brain while decreasing the levels of serotonin. The aim is to increase your interest in sex and encourage arousal.
The Addyi website claims that the drug helps women focus on their own pleasure and results can be felt in as early as 4 weeks.
Can women take V*agra?
In case you are wondering, women cannot take V*agra and other generic sildenafil drugs for low sex drive. They are only meant for men.
Is female V*agra safe while breastfeeding?
No, both Addyi and Vyleesi are not safe while breastfeeding. We don't know if the drugs pass into your breast milk and how this will affect your baby. You and your doctor will need to decide if you will take female V*agra or breastfeed. You should not do both.
Is female V*agra safe while pregnant?
No, both drugs are not safe to take while pregnant. Again, we don't know if it will harm your baby.
How to deal with low sex drive if you're breastfeeding
In men, V*agra fixes the 'plumbing problem'. In women, low sex drive is a much more complex problem.
There are many factors contributing to a low libido, especially when you're breastfeeding. Some of these, like hormonal imbalances, are out of your control. However, there are many factors that are.
Read: No sex drive while breastfeeding? 7 reasons it's happening and and how to get it back
When does a low libido qualify as hypoactive sexual desire disorder (HSDD)?
It's normal not to be interested in sex sometimes. With a baby in the house, there is a lot going on in your world.
However, if you lose your interest in sex for an extended period of time (at least 6 months) and it causes you significant distress, you might have HSDD.
Is there natural V*agra for women? More importantly, are they safe while breastfeeding?
Wouldn't it be great if there were natural alternatives to increase your sex drive while breastfeeding? There will be no risks, side-effects, or drug interactions.
Not so fast.
Some supplements, herbs and foods are thought to increase libido naturally. However, not all of these are safe while breastfeeding.
Natural supplements to increase sex drive
A 20-week study in a small group of menopausal women found taking 3 grams of red ginseng per day increased their sex drive compared with taking a sugar pill.
Even though this study was done in post-menopausal women, it's widely used by women of all ages. The FDA considers ginseng a 'generally recognized as safe' (GRAS) supplement during breastfeeding.
It's effect on your milk is not known.
Check it out on Amazon
The maca plant grows on high altitudes on the Andes mountain. It is sometimes referred to as Peruvian ginseng. A review of 4 small studies noted that taking maca for 6 weeks can improve your sex drive.
There are no specific studies on whether maca is safe while breastfeeding. However, since it is generally used as food by the Andeans, the supplement is considered safe while breastfeeding.
Check it out on Amazon
Tribulus is a small leafy plant commonly marketed as a libido enhancer. Taking Tribulus every day for 90 days increased sexual satisfaction in up to 88% of participants.
Unfortunately, tribulus has been linked to problems with fetal development in lab animals. It is considered not safe to take during pregnancy and while breastfeeding.
H*rny goat weed is a herb widely used in traditional chinese medicine. It works by increasing blood flow and improving sexual function. It also contanis phytoestrogens that mimic estrogen.
As there are concerns it might harm the developing fetus, h*rny goat weed is considered unsafe during pregnancy and breastfeeding. Due to its estrogen-mimicking properties, it can reduce your milk supply.
Foods with aphrodisiac qualities
oysters – oysters are rich in zinc and can boost your dopamine levels.
chocolate – there is no evidence that chocolate increases your sexual desire, but it's worth it anyway.
red wine – red wine is one the most well-known aphrodisiacs. It helps by increasing your blood flow which can increase your libido. Alcohol isn't safe while breastfeeding. Make sure you pump first if you're planning to drink.
pumpkin seeds are also high in zinc. A handful of pumpkin seeds a day might suit your palate more than oysters.
Creams to increase libido
Zestra – is a blend of botanical oils and extracts to stimulate arousal. You massage the oil down below 5 minutes before sex.
Check it out on Amazon
Aloe Cadabra Organic Lubricant – a peppermint flavored lube. Peppermint gels and soaps can feel cool and tingly, increasing sexual stimulation
Check it out on Amazon
If your main problem is painful penetration rather than low libido, read Is it safe to use KY while breastfeeding?
To wrap up
The bad news is that female V*agra and many other supplements are not safe while breastfeeding.
The good news you don't need to pop a pill for everything. There are many reasons for a low sex drive and most of these are under your control. If you feel you have lost yourself in motherhood, here are some tips on how to find your identity again.  
Further reading: No sex drive while breastfeeding? 7 reasons it's happening and and how to get it back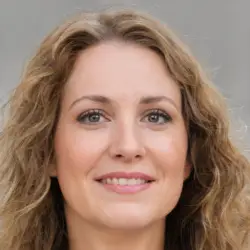 Latest posts by Sharon James
(see all)