One of the most popular options for childbirth preparation is hypnobirthing. Classes are available online, and the cost is worth it for a smoother and calmer birthing experience. Hypnobirthing classes can provide you with a lot of the tools and techniques you need to have successful labor and delivery.
My favorite online hypnobirthing class is Hypnobubs. You get 10 video sessions, ebooks and lots of free goodies like Affirmations for Beautiful Birthing, Prompts for Birthing and inspiring birth videos!
Check out the Hypnobubs offer.
Hypnobirthing is a type of childbirth preparation that uses gentle breathing and relaxation techniques to help prepare you for labor and delivery. Hypnobirthing classes can also help you establish calming habits that will support your health and wellbeing both during and after your pregnancy.
While there are many benefits to taking a hypnobirthing class, it's important to remember that not all hypnobirthing classes are created equal. Some may be more beneficial than others, so it's important to choose one that is well-taught.
Let's take a deep dive:
What is the hypnobirthing method?
Hypnobirthing is a relaxation technique that helps manage a mother's anxiety during childbirth and can help ease pain. The technique uses deep breathing and visualization to give the body the ability to do its thing without emotional stress, leading to a more pleasurable birth experience.
The goal is to help you feel in control and as relaxed as possible during your labor.
Hypnobirthing can be used in preparation for labor and also during labor itself. Some of the things you will learn include:
visualisation – picturing your baby coming safely into the world in a calm and relaxed way.
pregnancy and birth affirmations – positive statements about yourself and your pregnancy that you can repeat to yourself throughout labour.
relaxation – learning how to relax your body through deep breathing and self-hypnosis.
mindfulness – being fully aware of what is happening around you in the moment without judgement
What are hypnobirthing classes?
Hypnobirthing classes are a type of childbirth class that teach self-hypnosis techniques to help reduce pain and stress for mothers during childbirth. The goal is for the body to work as nature intended, rather than fighting against it and aggravating pain.
The classes are typically held in a hospital or birth center. However, many moms prefer to take hypnobirthing classes online. Online courses allow you to do it in your own time and at your own pace. You can also go back through the lessons at any time for a refresher.
The goal of hypnobirthing is to use all natural birthing skills, including hypnosis, deep breathing and visualization techniques to help women have a positive birth experience.
Hypnobirthing classes will arm you with more information and knowledge about how to have a successful labor and delivery. As a result, you feel calmer, less anxious and more confident. The value of a hypnobirthing class is priceless.
How much do hypnobirthing classes cost?
Hypnobirthing classes can be quite pricey, with some courses costing upwards of $700 for just two private sessions. Even group sessions cost at least $400-$500 for a series of classes.
Fortunately, there are a few affordable options available online. These courses offer significant cost savings when compared to physical classes. Online hypnobirthing packages provide great value for money and give you all the materials you need to complete the course from the comfort of your own home.
You can also teach yourself hypnobirthing for free by watching videos on Youtube like this one:
If money is a problem, you can pick up some hypobirthing tips for free on Youtube. Hypnobubs also gives you a sneakpeek video into their course with some invaluable tips. Plus, you get a free pregnancy relaxation Mp3!
However, if you can afford it, taking a guided hypnobirthing course is priceless as you can bring the skills you learn into every part of your life and into the future.
What are the benefits of taking hypnobirthing classes?
When it comes to preparing for childbirth, there are a variety of options available. Some couples choose to take a traditional childbirth class, others may watch videos or read books on the subject. Still others may choose a more holistic approach, like hypnobirthing classes.
If you are anxious about D-day, hypnobirthing is a good option for you. Hypnobirthing classes help prepare you mentally and emotionally for childbirth. Instructors guide you gently to increased awareness and reduced stress and anxiety. The techniques you learn can also improve your sleep quality, help you relax and feel more in control during labor.
Hypnobirthers also focus on mind and body connection as well as guided meditation which is extremely beneficial in alleviating anxiety and pain during labor. Instructors for hypnobirthing programs go through more training than for other types of childbirth classes as hypnobirthing is a specialized field. This means that you are likely to find fewer but more qualified instructors should you decide to enroll in this type of course.
Free online videos have a lot of great information, but it would be difficult to do the techniques without taking classes. In a class, intructors will guide you through the techniques and know where the trouble areas lay. Some courses even allow you to ask questions throughout the teaching session. All courses provide extra material to help you along your journey.
Success rates are high for those who complete hypnobirthing courses . This may be due in part to the fact that these courses provide extensive guidance and encourage practice time which allows couples to feel confident and prepared when they go into labor.
Hypnobirthing classes increases your chance for a safe and more satisfying birth experience. You can try guided hypnosis sessions to see if hypnobirthing is right for you before paying for a course. Most importantly, practice is the key to success.
Who should take hypnobirthing classes?
The culture and style of a person is important when deciding what type of childbirth program to take. Some people may feel more comfortable with a more traditional approach, while others who are looking for a more holistic experience may prefer hypnobirthing classes.
Hypnobirthing is often recommended for women who are eager to have a natural birth, but are also nervous about the process. Hypnobirthing classes can help prepare you for labor, while also teaching you self-care techniques that can help you through the birthing experience.
Hypnobirthing is not only for women who are stressed or anxious. Even if you are generally a calm person, you can still benefit from learning some relaxation techniques to make labor and delivery a bit easier and smoother.
All first-time-moms should have more information on what birth is actually like. The fear of the unknown often makes women tense up and this often makes delivery more difficult.
The practice of hypnobirthing is open-minded, but not everyone instantly gets it. Some women struggle with allowing themselves to deeply relax, wondering if they are right for it. I can tell you that if you stick with it, you'll start feeling calmer and lighter. The work of training yourself to get to this 'higher state' is worth it.
Classes aren't just for tense moms. They're for anyone who wants to avoid stress, anxiety and pressure when the baby arrives. You don't need any prior knowledge or skills. All you need is an open mind!
When should you start hypnobirthing classes?
It's never too late to take hypnobirthing classes, unless you're already in labor. The instructor of the class will help guide you through each step of your birthing experience, so there is no need to worry about what's happening during labor. Even if you've left it too late, a guided relaxation tape may help calm you.
I recommend taking a hypnobirthing course in the early stages of pregnancy. The techniques that you learn will help you navigate pregnancy easier and prepare for the birth. Go through the course again when you're 3-4 weeks away from your due date to refresh your memory.
This is the main advantage of online hypnobirthing classes. You get to review the videos as many times as you want.
How quickly can you learn hypnobirthing?
Hypnobirthing is easy to learn and can be extremely helpful in dealing with childbirth. It consists of simple techniques that can be learned in just a few sessions.
Hypnobirthing classes usually last around 1 hour and a hypnobirthing course can be completed in as little as 8 sessions. In fact, you can even pick up a few tips from watching Youtube hypnobirthing videos.
The techniques may be simple. However, in order to master them so they come naturally during labor, you'll need to put in regular practice so they become a natural part of your body's response to stress.
With practice, you can learn how to use these techniques to create a smooth and stress-free birth experience for yourself and your baby.
To wrap up
Hypnobirthing classes are worth it because they can help couples to have a more positive birthing experience. The classes can help to lower stress levels and create a more relaxed atmosphere, which can lead to a quicker, less painful labor. Hypnobirthing can help couples feel more confident and prepared for the birthing process. If you are considering taking a hypnobirthing class, I highly recommend it – you won't regret it!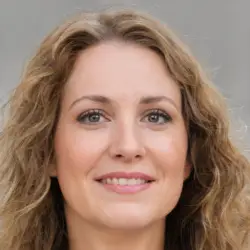 Latest posts by Sharon James
(see all)