Nursing tops are a great way to wear your own clothes and still nurse in public without showing too much. They are available in a variety of colors and patterns that coordinate with any outfit. Nursing tops can be worn while pregnant, when breastfeeding, or anytime after for as long as you need them. They are discreet, functional, and stylish!
Sounds good? Let's take a deep dive:
In a nutshell
Some say that nursing tops are essential, while others think they're a waste of money.
Have you considered your options and explored how nursing tops can help with breastfeeding?
Nursing tops usually have a flap or opening in the front for easy breast access, but some come with extra features like built-in pouches for breast pads or large pockets to carry baby items. They range from a couple dollars to over $100 – so it pays to do your research before buying one!
What are nursing tops?
Nursing tops are a type of nursing clothing that is designed to be flexible and comfortable for use while breastfeeding. They typically have a flap or opening in the front, which allow you to discreetly feed your baby without having to remove your top.
Nursing tank tops are a type of nursing top that is designed to be worn under other shirts. They usually have a wider neckline and a built-in bra. The bra cups are sewn in, so they don't need to be removed when nursing.
All nursing tops can be worn during pregnancy and while nursing. Because they are so comfy, some moms continue to wear them for years after.
Benefits of using nursing tops
you don't have to pull your top up (or down) to breastfeed in public
this allows you to be more discreet
protects you from the cold while nursing, especially during those cold winter months
allows you to pump without exposing skin either
eliminates the need for a nursing cover that could fall off
can be worn by itself or layered under your favorite cardi
some nursing tops have built-in bras so you don't have to wear a bra underneath
can be worn throughout pregnancy, during nursing and even after
Come in a variety of styles and colors
Which of these best nursing top styles will be most comfortable for you?
Nursing tank tops with built-in bras
These do double-duty as a nursing top and a nursing bra. There is no need to wear a nursing bra underneath. They are usually form-fitting and some even have tummy-slimming material. You can wear a nursing tank by itself (especially during summer) or layer them under your favorite cardi.
The Cake Maternity Toffee Nursing Tank has a built-in shelf bra and reinforced knit for tummy-slimming.
Read: The 7 best nursing tanks with built-in bras
Nursing tank tops without built in bras
Some nursing tanks have no built-in bras. You'll need to wear a nursing bra with these ones. These tank tops look like regular tops and are usually looser in fit. They have front flaps for breast access.
Nursing camis
Nursing camis have thin spaghetti straps and drop-down cups. Most come with built-in bras. You can wear a nursing cami by itself or layered under other clothes.
Nursing blouses
Nursing blouses are stylish and feminine. They look like regular blouses except they have hidden flaps for breast access.
Nursing shirts
Sure, nursing shirts and regular shirts both have buttons down the front. Why should you pay more for a nursing shirt? Nursing shirts are made of stretchier material and is cut to accommodate pregnant and post-partum bodies. They also tend to be longer to cover your bum.
Check it out on Amazon
Nursing tunics
Nursing tunics are long, usually to mid-thigh. They cover baby bumps, post-partum tummies, jiggly bums and anything else you want to cover. Most also come with big pockets to carry baby items.
Nursing wraps
These stylish nursing tops have a cross-over design at the front. All you have to do is pull the flaps aside to start nursing.
When should you buy a nursing top?
You should buy a nursing top when you're pregnant if you plan to breastfeed. All nursing tops are designed to be worn during pregnancy as well as a maternity top. This way, you get more bang for your buck.
Buy in your pre-pregnancy size. Nursing tops are made of stretchy material and take into account baby bumps.
What to look for in a nursing top?
Breathable and soft fabric like cotton and modal.
The top works with your lifestyle and specific nursing bra type. For example, you might prefer pull-aside access over drop-down cups.
Ease of access. All tops have different designs and cuts. Make sure the nursing openings are where your breasts sit.
Style and design: There is a nursing top to suit any preference. You just have to choose the right one for you.
Durability. Buy from good maternity brands and wash under delicate setting. Keep in mind stretchy nursing tops don't last as long as flowy ones.
Comfortable enough to wear all day (and all night) long
Made of material that is thick enough not to show your undergarments or ooze leaked milk through the fabric.
If it has pockets, that comes in handy.
Why are nursing tops so expensive?
Nursing tops used to be expensive because nursing and maternity clothes are a niche market. They charge higher prices because of few competitors and know they can play to women's emotions.
However, there are so many good maternity brands now that many nursing tops are affordably-priced.
Having said that, nursing tops are more complicated to produce and require more materials than regular clothes. The cuts are different and more complex to provide modesty while breastfeeding. Extra material is added to construct bras and tops for nursing panels and clasps.
All these factors explain why nursing tops are a bit dearer than regular tops.
Take a deeper look into why nursing tops are expensive and if they are worth it.
Are nursing tops necessary?
Nursing tops are not necessary but certainly can be very useful, especially when breastfeeding in public.
You can wear regular clothes (I list a few below) but nothing beats a nursing top for convenience and modesty.
Is it worth buying nursing tops?
That depends on who you ask. I think nursing tops are worth it because you can wear them from pregnancy to breastfeeding and beyond. I wore my nursing tops for more than a year with each baby. In fact I loved one so much that I still wear it semi-regularly.
Alternatives to nursing tops
Regular button-down shirts
Wrap dress
Wide v-neck or scoop-neck t-shirt
Crossover tops
Use a scarf as cover
Peasant blouse
Regular camisole with thin straps that can be easily pulled down
To wrap up
While nursing tops can be helpful, they are not mandatory. In fact, you might prefer the comfort of a regular t-shirt. However, nursing tops help provide extra convenience if you choose to wear them while breastfeeding.
Quick links: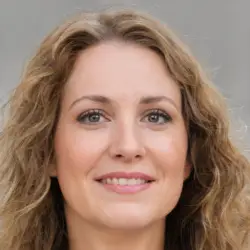 Latest posts by Sharon James
(see all)