If you're breastfeeding and pumping, it can be difficult to find a bra that is comfortable and convenient for both activities.
For the most part, combined nursing and pumping bras are wireless. That's because underwired pumping bras increase your risk for clogged ducts and mastitis.
I definitely recommend wearing a wireless pumping bra, especially your pumping sessions are erratic.
Read: The best hands-free pumping bras
However, if you have large breasts, need the extra support that only an underwire can provide, or just really want to wear an underwire pumping bra, read on.
Finding an underwire pumping bra can be tricky, especially when you are looking for a comfy one that doesn't cause clogged ducts. That's why I'm recommending my favorite, the Dairy Fairy Ayla Nursing and Pumping Bra.
Best underwire pumping bra: Dairy Fairy Ayla Nursing and Pumping Bra
It's one of the only good quality pumping bras on Amazon with a flexi-wire. The bra features a demi-underwire (half cup) to provide support and lift while preventing clogged ducts.
It multi-tasks as a nursing bra. You can even breastfeed and pump at the same time.
The whole bra is lined by romantic lace. There is nothing like lace to help you feel sexy.
It has hidden flange openings. It actually looks just like a regular bra. Your partner will never see the pump slits.
It's  specially designed to be worn throughout the day
It's compatible with all popular breast pumps
has 4 hook eye closures to ensure a perfect fit
Fits moms with bra sizes 32A to 40G
Available in luxurious lace in black, cream, champagne, iced coffee and sage, coral rose and midnight.
What's not so great about it
If you have sensitive skin, the lace can be itchy
Sizes run small so make sure you try it on before cutting the tags off
While a demi-wire is the perfect choice for breast support without clogged ducts, you're still at risk if the bra doesn't sit just right. Make sure it fits!
Considerations Before Buying An Underwire Pumping Bra
Before you fork out more money for an underwire pumping bra, consider these factors:
Is your breast size still fluctuating? If it is, steer clear of underwired bras.
How often do you pump? If you only pump every so often, it might not be worth buying a dedicated pumping bra.
Can you pump regularly? If you can't pump at regular intervals, you are at risk of breast engorgement. Wearing an underwire bra would be painful and very risky for mastitis.
Tips for choosing an underwire pumping bra
It is so important to wear the right bra while pumping. The best underwire pumping bra will be comfortable, supportive and doesn't cause clogged ducts.
Make sure your bra fits perfectly. If an underwire bra doesn't fit you just right, chances are it will put pressure on your breasts and cause clogged ducts.
Look for bras with wide straps and large cups so the underwire doesn't sit on your breast tissue
Consider the bra's design, not just the price
Make sure you buy from a seller with a generous return window
Try your bra out when your breasts are full to make sure it fits.
Also check out the slits where your pump flanges will go. Make sure they sit right at the level of your nipples.
How to wear an underwire pumping bra?
Bend slightly to the front
Put the bra cups on your breasts
Straighten your back while holding the underbust straps in place
Fasten the back hook and eye closure.
Make sure your breasts are fully encased in the cups and that the underwire isn't pressing on any breast tissue at all *most important step
Adjust the shoulder straps to be comfortable
Is it safe to wear an underwire pumping bra all day?
Yes it's safe to wear an underwire pumping bra all day. As long as you're careful. The bra needs to fit just right and not be putting any pressure on your breasts.
You also need to make sure you're pumping regularly so your breasts don't fluctuate in size or get engorged.
If possible, swap your underwire bra for a wireless nursing bra when you get home to give your boobs a rest from the wires.
To wrap up
It is no secret that I prefer wireless pumping bras. That's because I have small boobs and have major issues with getting regular pump sessions in.
If you need a pumping bra with underwire, the Dairy Fairy Ayla Pumping Bra with it's beautiful lace and demi-wire is the only underwire pumping bra I would recommend.
Quick links: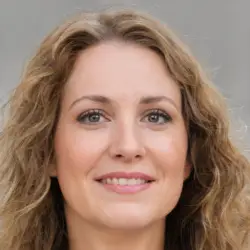 Latest posts by Sharon James
(see all)