Wearing a sexy nursing bra gives you a boost of confidence which makes you feel desirable. It's amazing how something as hidden as a nursing bra can make such a difference in our self-esteem.
Sexy nursing bras are not just for moms who want to look good for their partners. Moms who wear sexy lingerie for themselves will feel more feminine, attractive and vibrant.
Do you struggle with finding a nursing bra that makes you look good and feel sexy?
These are my favorite lacy nursing bras. These bras are not only sexy, they are incredibly supportive and comfortable.
Why I love the Cake Chantilly Nursing Bra
it's wireless – perfect for any stage of breastfeeding or pregnancy
made of soft (and non-itchy) french-inspired lace
sexy plunge-lace neckline for beautiful cleavage
the cups are made of 4-way stretch premium lace to accommodate your fluctuating boob size
laec crochet straps that convert to racerback for more support
OEKO-TEX certified so you know its free from harmful toxins
What I don't like about it
not supportive enough if you have larger breasts
Only comes in 3 colors
It's a little pricey
Why I love the Elomi Molly Lace Nursing Bra
has stretch lace at the top cup for instant sex appeal
firm multi-section bottom cup to emphasize a high round shape
full circle internal foam sling and underwire for extra support
fabric is stain-resistant and moisture-wicking to prevent sweat pooling
top of cups sit high for full coverage – this prevents your boobs from jiggling and falling out when you bend over
great support for larger breasts – fits up to size 44HH
What I don't like about it
Flexi-wired bras are not suitable for new moms
the seam between lace and fabric in the cups run along the nipple line and can be irritating if you have sensitive nipples
It's a little pricey
Why I love the Natori Contour Plunge Nursing Bra
Caters to women with bra sizes as small as 30A
Natori's best-selling bra
Beautiful sheer mesh outer cover with Italian lace trim and lace under-bust band
Deep plunge neckline for cleavage
Contoured cups and flexi-wire to lift and shape your breasts
Adjustable stretch straps for the perfect fit
made of comfortable soft material
What I don't like about it
Flexi-wired bras are not suitable for new moms
cups run small
the lace can be irritating if your breasts are sensitive
Fits sizes 32C to 42H
it's made of 100% cotton
Wireless but has a thick under-bust band and strong straps for support
lightly lined soft cups to absorb milk leaks and prevent nipple show through
looks smooth under t-shirts and tighter tops
beautiful lace detailing
larger cups come with wider straps for added support
What I don't like about it
the full coverage cups come up quite high and can peep over V-necks or low cut tops
Sexiest underwire nursing bra: Cake Maternity Truffles Nursing Bra
The soft french-inspired lace is super sexy
Has a plunge neckline to show off cleavage in low cut tops
Contoured cups for a nice silhouette under tight tops
Has flexi-wires for added support and lift
The padded cups protect from nipple show-through and embarrassing milk leaks
Cantilever lace shoulder straps that are adjustable
OEKO-TEX certified so you know its free from harmful chemicals
Looks like a regular lace bra and can be worn way beyond breastfeeding
What I don't like about it
Doesn't fit sizes larger than 38G.
Side-slings placed quite centrally, giving your boobs seat-belts
My boobs were too small (despite everything else fitting) to fill out the structured cups
Read my detailed review of the Truffles Bra.
made of 100% cotton
beautiful lace detailing to help you feel sexy and womanly
flexi-wired padded cup to separate and lift your boobs and for additional support
U straps that are convertible to racerback
top of cups are made to stretch with breast size fluctuations
What I don't like about it
full cups and thick bands overwhelm smaller bodies – definitely much more suitable for bigger girls
Sexiest bamboo nursing bra: Cake Maternity Tutti Frutti Nursing Bra
Fits sizes 32B  to 40H. There is even a busty option for F-H cups.
Made of heavenly soft, breathable bamboo
Wireless but has a wide supportive under-band and racerback for great support
Has a plunge neckline with a touch of lace – perfect for low cut tops
Lightly padded cups protect from nipple show-through and milk leaks.
Even though it's not a push-up bra, the padding, plunge neckline and racerback gives me a nice cleavage.
OEKO-TEX certified so you know it's free from harmful chemicals
What I don't like about it
the side slings stretch with washing and I ended up having to push them into the cups to hide them from view
This is my review of the Tutti Frutti Bra after using it for 1 year.
Sexiest sports nursing bra: HOTMilk Activate Nursing Sports Bra
Why I love the Activate Sports Bra
Has flexi-wires and A-frame slings for extra support
Made from cotton elastane fabric that is moisture-wicking and breathable
Available in fun colors
Padded front straps
What I don't like about it
Good for gentle exercises but not supportive enough during running, jumping and other high-impact exercises
Cup fabric only lightly-lined so nipples can still show through
Sexiest pumping bra: Dairy Fairy Ayla Luxury Lace Nursing And Pumping Bra
Has a demi-underwire (half cup) to provide support and lift while preventing clogged ducts.
Lined by romantic lace.
Has hidden flange openings and looks just like a regular bra.
Compatible with all popular breast pumps
What I don't like about it
If you have sensitive skin, the lace can be itchy
Read: The best underwire pumping bra on Amazon
Sexiest sleep bra: Cake Maternity Milk Bamboo Nursing Sleep Bra
Lace-lined underbust band for a touch of sensuality in bed
Made from super soft bamboo to keep you dry and comfortable
Wire-free for comfort
Racerback design to ensure the bra stays put during sleep
Oeko-Tex® standard 100 certified materials, ensuring you are safe from harmful chemicals
What I don't like about it
Edge lacing can be scratchy if you have sensitive skin
Sexiest nursing bralette: Oh LA Lari Lilian Nursing Bralette
Check it out on Amazon
Why I love the Lilian Bralette
beautiful floral lace to help you feel sexy again, doesn't look like a nursing bra at all!
lace racerback design so straps don't fall off
wireless to prevent blocked ducts
What I don't like about it
removable padding gets displaced after nursing
Check out more nursing and maternity bralette reviews.
Sexiest budget nursing bra: MOMANDA Nursing Bralette
It's a beautiful lacy bra, perfect to help you feel pretty
Wireless with a comfortable wide lace under-bust band
The cup padding helps protect from nipple show-through and milk leaks but is thin enough to fold easily during breastfeeding
The sewn-in paddings don't need adjusting after washing or breastfeeding
Great value-for-money
What I don't like about it
Not supportive enough for large breasts
Why I love the Cosabella Racie Bralette
specifically designed to fit moms with large breasts and small bands
lined with mesh for extra support
wireless but with wide underbust band and shoulder straps for support
the beautiful Italian lace is soft and stretchy
What I don't like about it
doesn't come in sizes smaller than D cup
the cup seams create a cone shape at nipple level that is visible through tight tops
It's a little pricey
How to choose the best sexy nursing bra
Buy a few bras to try. Sexy is a mindset. It's not the bra design that matters. It's how you feel in it.
If you have small breasts, choose bralettes and plunging necklines to show off your cleavage
If you have large breasts, you'll  need encapsulated cups and wider straps for support.
Only choose flexi-wired nursing bras, no matter how sexy you look in it, when you don't get engorged breasts anymore.
There are varying qualities of lace. Make sure the bra feels soft on your skin. If it's scratchy, forget it. You'll never wear it.
To wrap up
You don't have to feel drab anymore with old-style nursing bras. These nursing bras are sexy, comfy and convenient! I hope this guide helped you find a nursing bra that helps you build your sexual confidence again.
Looking for cute nursing bras without the lace? Check out my review of the cutest nursing bras on Amazon.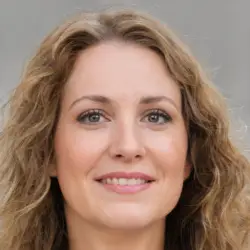 Latest posts by Sharon James
(see all)