You'll need a few nursing bras to for convenient breastfeeding and to support your heavier breasts. Nursing bras can cost anywhere from as low as $5 up to $100 (obvious hint: that's way too much to pay!). Amazon has a variety of options available at different price points.
Brands that offer more supportive, higher quality nursing bras typically cost more, but there are also affordable options available.
The best nursing bras are built with support, comfort, and style in mind. You'll find yourself spending about $40 for a high quality, durable nursing bra.
Let's take a deep dive:
How much do budget nursing bras cost?
There is no getting around it. Nursing bras are not cheap. On top of pregnancy and labor costs, the last thing you need is to spend more money on lingerie you might only wear for a short time.
This is why many moms go for value nursing bras. They are more affordable and can sometimes be enough to last you your breastfeeding journey.
But how much should you expect to pay for a budget nursing bra? Budget nursing bras can cost as low as $5 up to about $30 a bra.
If you shop wisely, you can find nursing bras in multi-packs which can help to save money on the "per bra" purchase price.
These 5-pack Suekaphin Nursing Bras work out to only $6 per bra:
Check it out on Amazon
On the higher side of the value range, brands like Motherhood Maternity and Gratlin offer nursing bras that cost about $20 to $30. These nursing bras might cost a little more but are usually better made, more comfy and supportive, and last longer.
This Motherhood Maternity Full Busted Nursing Bra is supportive enough for large breasts, whereas most value pack nursing bras are not:
Check it out on Amazon
Should I buy cheap nursing bras?
Some nursing bras offer more support than others, but all should be comfortable, fit well and provide enough coverage for your breasts.
Nursing bras should never have to be broken in. They should fit just right from the get go.
Unfortunately, budget nursing bras are cheap for a reason. With the exception of a few brands, many value-for-money nursing bras are not made with good materials and there is poor quality control. Many are not well designed and can fit funny. Some even smell funny.
Almost invariably, budget nursing bras stretch out quickly and don't last long.
If you only plan to breastfeed for a few months, that's fine. In fact, buying a few pairs of cheap nursing bras to tide you through might be the way to go.
However, if you have large breasts or need more support, steer clear from budget nursing bras. They are generally not made with sturdy enough material and are not designed to support large breasts at all.
I don't recommend buying dirt cheap nursing bras if you are able to spend a little bit more. You can generally get a decent quality nursing bra for about $20.
This popular Momcozy Pumping Bra doubles up as a nursing bra and costs about $20:
Check it out on Amazon
These are the best affordable nursing bras on Amazon.
How much does a high quality nursing bra cost?
Finding the perfect nursing bra can be a challenge. Not only do you need one that's comfortable, but you also need one that will support your breasts during breastfeeding. It's worth it to invest in a high-quality bra that will last.
However, with great quality comes high price. Better quality nursing bras can be expensive.
High quality nursing bras can range in price from $40 up to $100. Expect to pay about $30 to $50 for a nursing bra that will support you for the duration of your breastfeeding journey.
Bear in mind that the most expensive bras are not the highest quality and best designed.
This Boob Design Organic Merino Wool Sleep Bra costs $90. I would love to sleep in this heavenly soft bra. In fact I probably would never take it off. But I will never buy it because in my books, it's crazy to fork out $90 for a sleep bra.
Check it out on Amazon
Cake Maternity and Kindred Bravely make plenty of great quality nursing bras at a more reasonable price point.
This Kindred bravely Nursing Sports Bra costs about $40:
Check it out on Amazon
Check out my review of the best nursing bras on Amazon.
What is the average cost of a nursing bra?
Nursing bras are typically more expensive than regular bras. There are many factors that affect the price of a nursing bra, including the brand, quality, style, and size.
It obviously depends on the type and quality of nursing bra that you are looking for, but I can safely say the average cost of a decent nursing bra is around $40.
Should I buy expensive nursing bras?
One of the most important items you will need while breastfeeding is a good nursing bra. It can make or break your breastfeeding journey. For this reason, I strongly recommend you buy good quality nursing bras.
However, you should never go over-budget and definitely should never buy the most expensive nursing bra you can find.
There are so many options now a days that if you shop around, you will be able to find a nursing bra that is good enough for you and not too expensive.
How much can you expect to spend on nursing bras?
For a good quality nursing bra, you can expect to spend between $20 and $50 per bra. The important thing to note is that this is just one piece of a complete wardrobe.
How many nursing bras you need depend on your individual circumstances. At the very least, you will need three, with one being a pumping bra.
I expect that you will be spending about $150 to $200 for a few nursing bras that you can rotate. If you buy good quality ones and take care of them well, these bras should last you at least 1 to 2 years, if not more.
Some experts recommend that nursing bras should be replaced every 6 months. However, you only need to replace your bra if it stretches out so much that it doesn't provide breast support anymore, or a clip snaps.
Pumping bras are a little bit more expensive so buy one that also doubles up as a nursing bra. This Lotus Pumping Bra is also a nursing bra and sports bra:
Check it out on Amazon
Check out my detailed review of the Lotus Bra here.
Looking for more pumping bras you can wear all day? Read this article.
Are nursing bras worth it?
Nursing bras can be expensive, but they are worth the money. Nursing bras come with loads of benefits. Most importantly, they are made of stretchy material that can expand and contract with your fluctuating breast size.
Nursing bras are also more convenient for breastfeeding and more supportive than a regular bra.
Best of all, if you buy a good quality, durable nursing bra that also looks good, you can continue wearing your nursing bra long after you finish breastfeeding.
I reckon that's the best value-for-money nursing bra.
I'm still wearing this Tutti Frutti Bamboo Nursing Bra. Read my detailed review here.
Check it out on Amazon
Check out my review of the sexiest nursing bras on Amazon that don't look like nursing bras at all.
Nursing bra shopping tips
It's hard to buy the right nursing bra when you have no idea what you are looking for. I've written a ton of guides on how to choose the right nursing bra for you. These are the best articles to start you on the right path:
To wrap up
Nursing bras can cost more than regular bras but are well worth it. Fortunately, there are decent options available for every budget.
These are the best nursing bras with molded cups on Amazon. Padded nursing bras are versatile everyday t-shirt bras that you can wear day and night, giving you great value-for-money.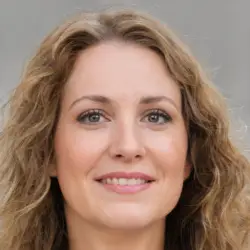 Latest posts by Sharon James
(see all)