I know larger breasts can present a difficult problem for nursing mothers. I'm sure you have found it challenging to find nursing bras that fit properly and provide enough support. Fear not, armed with these tips, you'll be able to buy one with ease.
The best types of nursing bras for large breasts are ones that are designed specifically for busty women and provide superior support. These include flexi-wired nursing bras, nursing sports bras, and full coverage wireless nursing bras.  
Let's take a deep dive:
Choosing a good nursing bra for large breasts
There are some features that all good nursing bras should have, no matter if you have large or small breasts. You can read about how to choose the right nursing bra to suit your lifestyle. 
But if you have large breasts, these are the bra features to look out for:
Busty option – these bras are specifically designed to support moms with large breasts
full coverage cups to fully encase your breasts. Otherwise when you bend forwards, your breasts can fall out
Wide underbust band to take the place of the underwire.
flexi-wires. Underwires provide critical support to large breasts but you need to make sure the bra fits well and the flexi-wires are not pressing on breast tissue. If your breasts are still wildly fluctuating in size, I don't recommend flexi-wires yet.
Made of stretchy but sturdy fabric that won't lose its stretch easily

Wide adjustable straps so your shoulders won't hurt from the straps digging in

Racerback designs offer more support than U-straps. Plus, your straps don't fall off.
At least 6 hook and eye options on the band, or at least bra extenders
Extra sections and double knitted zones to provide additional breast support
The best types of nursing bras for your large breasts
While you can find all types of supportive nursing bras, I'm going to focus on the few types of nursing bras that offer the most support to moms with large breasts
Flexi-wired nursing bras
There is no way around it. Wireless bras are amazingly comfortable and often don't provide enough support when you have large breasts. Nothing beats an underwire for support. Just make sure the bra fits you just right. If it doesn't, it will press on breast tissue, causing clogged ducts.
The Cake Maternity Tim Tams Nursing Bra has cotton lined cups, OEKO TEX certification, and is designed for larger busted women:
Check it out on Amazon
These are the best flexi-wired nursing bras for large breasts.
Busty wireless nursing bras
If you are a new mom and your breast size is still fluctuating wildly, never wear a flexi-wired bra. Unfortunately, you will have to make do with wireless nursing bras. Choose 'busty' options and racerback designs for better support.
The Kindred Bravely Simply Sublime was such a crowd favorite that they made a busty version:
Check it out on Amazon
These are the most supportive wireless nursing bras on Amazon.
Nursing sports bra
Many nursing moms with large breasts wear nursing sports bras throughout the day. These bras offer more support than wireless bras and are made with sturdier material to hold your breasts to your chest and prevent breast bounce.
Just be prepared that they will feel tight when you first wear them.
The Cake Maternity Zest Nursing Sports Bra is made for high impact sports and is moisture-wicking:
Check it out on Amazon
Check out the best nursing sports bras to support large breasts.
Racerback nursing bras also provide superior support compared to regular nursing bras. These are the best racerback nursing bras on Amazon.
Finding nursing bras for large breasts
In a perfect world where you are free to roam and there is actually a specialized fuller bust bra store near you, that's the best place to get fitted and buy a nursing bra. These boutiques can provide a more personalised service and a wider range of products that support and lift larger breasts.
Most moms find themselves shopping online.
Amazon has an amazing range of nursing bra brands and busty nursing bra options.
Check out my review of the the best nursing bras for large breasts on Amazon.
To wrap up
While it may have been hard to find nursing bras that can fit and support large breasts in the past, there are now so many new styles on the market. It's great to see so many nursing bra manufacturers finally catering to larger chested women.
Looking for plus sized nursing tank tops? Check out this review.
You are also probably interested in how to avoid sagging breasts after breastfeeding.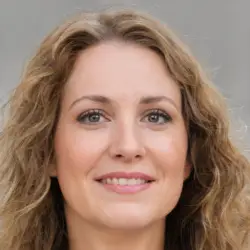 Latest posts by Sharon James
(see all)